ChatGPT Explains The 5 Requirements For A Car To Classify As An SUV
Published On Mar 02, 2023 08:50 AM By Tarun for Mahindra Scorpio Classic
While the term SUV is being used a bit too freely given the body style's extreme popularity, most will fail to meet all of these criteria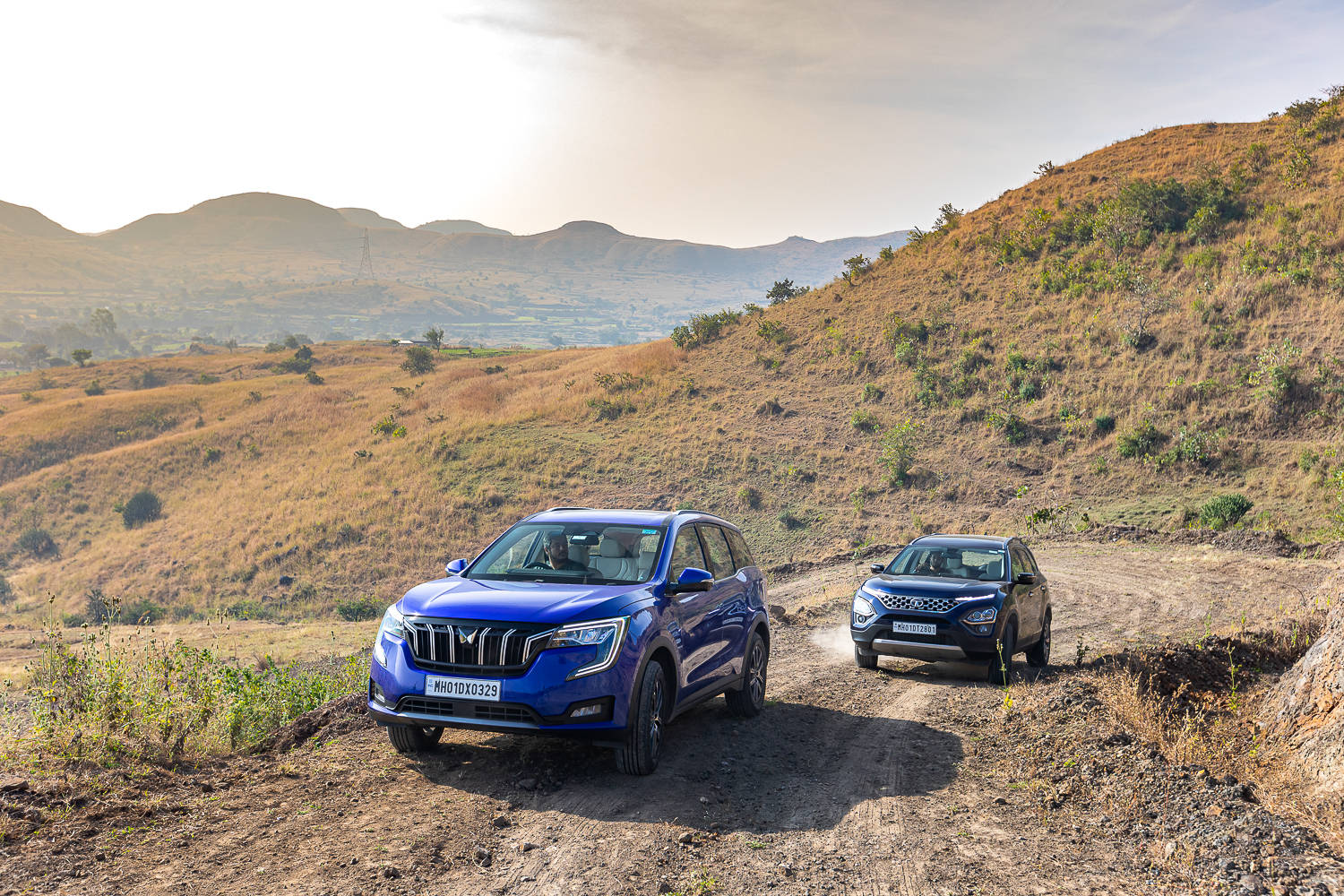 SUVs have been the trend for a few years now with several buyers ditching hatchbacks and sedans for a 'Sports Utility Vehicle'. These days, you can get an SUV that gives you that 'big car feeling' for a similar price as that of a hatchback or a low-slung sedan.
Many of us know that most of these SUVs aren't the real deal and not quite fitting of that classification. After our 'Ideal Car For India' question, we asked ChatGPT about the requirements for a car to be called an SUV. Here's what it says:
The term SUV stands for "Sport Utility Vehicle". Historically, SUVs were vehicles designed to offer the utility of a truck combined with the comfort of a passenger car. Over time, the definition of an SUV has evolved and expanded, and there is no set definition of what constitutes an SUV. However, here are some general characteristics that a car should have to be called an SUV:
1) High Ground Clearance: An SUV typically has a higher ground clearance than a regular car. This is because the vehicle needs to be able to drive over obstacles and rough terrain.

CD Speak: Nowadays most of the SUVs have a higher ground clearance than 170-180mm. Some of the best and popular examples are the Tata Nexon (209mm), Hyundai Venue (190mm), and Mahindra Thar (226mm). The crater-filled Indian roads and randomly tall speed breakers have created this need for extra clearance more than the people's desire to take their cars off-road.
2) All-Wheel or Four-Wheel Drive: Most SUVs are equipped with either all-wheel or four-wheel drive. This allows the vehicle to tackle difficult terrain, such as snow, mud, or sand.

CD Speak: With this criteria, most of the under 40 lakh SUVs might lose their 'SUV' title. Cars with 4WD are designed for tackling the roughest of terrains, like the Mahindra Thar, new Maruti Jimny, Mahindra Scorpio N, Toyota Fortuner or even the Mercedes Benz G Wagon. Meanwhile, AWD vehicles can't go where a 4WD can, but it's still capable of tackling mild trails or muddy roads. Its primary advantage is added safety while dealing with slippery or low-traction driving conditions. Examples of it include the Mahindra XUV700, Jeep Compass, Hyundai Tucson and even the Maruti Grand Vitara.
3) Body-on-Frame Construction: Many SUVs are built using body-on-frame construction, which means that the body is built separately from the frame. This construction method makes the vehicle more rugged and durable.

CD Speak: Body-on-frame or ladder-frame cars are tougher and more robust, with the capability to take higher levels of stress under load when encountering the harshest of terrains. Therefore, they are also more off-road friendly. Toyota's Fortuner is one of the best examples of a body-on-frame SUV with a long lifecycle. There are several Fortuners which have run over 2 lakh kilometres and are a decade old, but still running strong. Meanwhile, urban-centric SUVs like Hyundai Creta, Maruti Grand Vitara, Tata Harrier, and even the Jeep Compass are monocoque cars. These are better for tarmac driving, more efficient and safer overall.
Also Read: All SUV Cars In India
4) Large Size: SUVs are typically larger than regular cars. This allows for more passenger and cargo space.

CD Speak: Now this is a point where you can draw the line between an SUV and an off-roader. Most purpose-built off-roaders are relatively small and boxy which is better for tackling difficult terrains. The Jimny and Thar are some extreme off-roaders available here and are rather small cars, both under four metres in length and can only seat four. Typically, SUVs are larger than other car shapes with roomier cabins and big boots. Some SUVs even get extra rows of seats like the Mahindra Scorpio N or Tata Safari.
5) Utility: SUVs are designed to be versatile vehicles that can handle a wide range of tasks. This includes everything from daily commuting to off-road adventures.

CD Speak: The Toyota Fortuner, Renault Duster (now discontinued), Ford Endeavour (now discontinued), are some of the prime examples which would be used for daily long drives but had the ability to show their dominance off the road as well. However, these usually attract a premium for their versatility while the high-selling mass-market "SUV"s are unable to fulfill this criteria.
It is worth noting that these characteristics are not universal among all SUVs, and there are many vehicles that are marketed as SUVs that do not meet all of these requirements. Ultimately, whether a vehicle is called an SUV is up to the manufacturer and is often a matter of marketing and branding.
After laying down the ground rules, even the ChatGPT had to admit the reality of the automotive space. Labels and terms have always been adopted and reshaped to fit different purposes and eventually people just start using the new interpretations. It's a similar story for the vast range of models being referred to as SUVs. However, no amount of branding can bring them on par with the sheep capabilities of cars that truly deserve to be called Sport Utility Vehicles.
Read More on : Scorpio Classic diesel
Was this article helpful ?
1 out of 1 found this helpful