I'm looking to...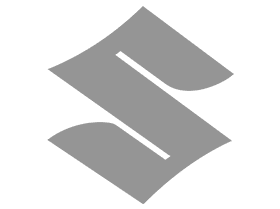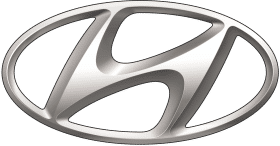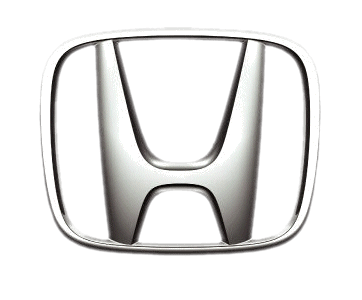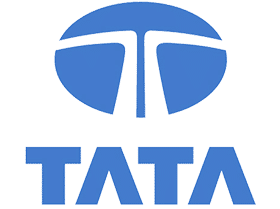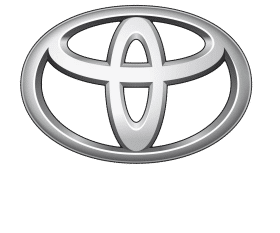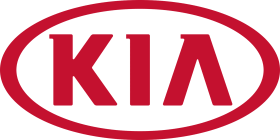 Importance of Used Car Valuation
The car value calculator is a free tool designed to help you get the estimated resale value of your car within seconds. Our used car valuation algorithm is updated on a real-time basis which means that it's in sync with the latest changes and market developments. However, the figures shown during online car valuation are just an estimation and are subject to change post your car's inspection at the store.
To get the estimated value of your car through our used car price calculator, you don't even need to register to get the valuation done, what you have to do is add basic details of your car like, the make, model, kilometers run, your city, your contact number and that's it. If you like the price range shown, you can schedule an appointment at the nearest CarDekho store. We currently offer our services in Delhi-NCR, Bengaluru, Lucknow, Pune, Jaipur, Hyderabad, and Ahmedabad.
Pricing or valuing a car is crucial for insurance purposes as well as for buying and selling a car. Considering the fact that underpricing your car can lead to you losing money on selling it. Also, you'll receive a lower claim payout under your insurance policy for a total loss event like car theft. Used car valuation calculator helps the sellers get an idea of what their car is worth and how much they should expect to get for their car. When it comes to the buyers, they too get an idea of what's the maximum amount they should be paid while buying a particular car. This way the tool proves to be beneficial for both parties.
Frequently Asked Questions
What Is Used Car Valuation?
The value of a car drops right from the moment it is bought and the depreciation continues with each passing year. In fact, in the first year itself the value of a car decreases by 20 per cent of its initial value. The make and model of a car, total kilometres driven, overall condition of the vehicle and various other factors further affect the car's resale value . Used Car Valuation is a tool that takes all such variables into consideration to identify the current value of your car or if the price quoted on a used car of your choice is fair.
How can I find out my car's worth using Car Valuation tool?
It's simple and takes only a few seconds. Just fill in your car's details like Brand, Model, Variant, Year of registration, etc, and click on the 'Check Valuation' button. And that's it - the Used Car Valuation tool will work its magic in the background to come up with the right price range of your car or a used car that you wish to buy
Do I have to register on CarDekho to check my car's valuation?
No, you don't have to register on the website or go through any unnecessary hassles to try the Used Car Valuation tool. You only need to enter the details of the car that you wish to evaluate.
Do I have to pay for using this tool?
No, CarDekho's Used Car Valuation tool is absolutely free. You don't have to pay a single rupee to find out the true worth of a used car on CarDekho.
I am satisfied with the estimated price. How do I go about selling my car through CarDekho next?
Just like the valuation process, you can sell your car on CarDekho as well in a few simple steps. Just fill in a few details of your car and the rest will be taken care of by our team. You can even upload your car's photos for quicker responses from buyers.
How do I know the price estimated by CarDekho Used Car Valuation tool is right?
CarDekho's Used Car valuation tool is based on the brand's proprietary algorithm that uses data science to overlay years of used car transaction data points to predict accurate market value of your car. Rest assured, the Used Car Valuation tool arrives at a car's value by purely factoring in variables like model of a car, total kilometres driven, overall condition of the vehicle and others. Dial in the fact that it's updated in real time with current market trends and developments and you have an unbiased valuation of your car.
How Does Used Car Valuation impact the insurance of my vehicle?
Pricing a car accurately takes some practice. If you underprice the vehicle, you will lose money when you sell it. You will also receive a lower claim payout under your insurance policy (as the IDV will be lower) for a total loss event such as car theft.
What determines the value of a car?
Various elements figure into the value of a second hand car, but car condition and mileage are the main elements deciding the car value during used car valuation. Other influencing factors are location, color, etc.
What is the starting price of a used car in India?
8314 second hand cars are available for sale in India starting from ₹31,000.
What are the popular used car models?
What are the popular second hand car brands?
How does the Used Car Valuation Calculator help sellers and buyers?
The Used Car Valuation tool helps sellers get a fair price for their cars. Since the Used Car Valuation calculator factors in various criteria affecting a car's value, it is more exhaustive and suggests the best value your car can fetch compared to researching on a personal level. For buyers, it creates a transparent sales process. It gives buyers a fair price window which they should expect to shell out, thus preventing them from being overcharged. Moreover, if the used car is being purchased through a loan, the tool can be useful for banks and NBFCs to get a fair pricing. It also helps insurers in determining motor insurance premiums.
How does a car's total running affect its worth?
More the kilometres on a car, the lower its overall trade-in value. In India, the average car usually does 15-20,000km per year. In general, a car that has clocked fewer kilometres on the odometer will fetch a higher value. That said, a car's value also depends on other variable factors like its overall condition, number of owners, location, service history, desirability and others.
How frequently does valuation price get updated?
CarDekho's used car valuation algorithm is updated on a real-time basis and is in sync with the latest market developments. That said, a car's valuation is also dependent on which model it is and the number of kilometres clocked by the vehicle. And with the passage of time as you clock more kilometres and a car's condition deteriorates, its value also depreciates. All in all, these factors along with market trends are taken into account while calculating the worth of a used car.
What makes CarDekho the best place to sell my car?
With content like expert reviews, detailed specs and accurate prices, CarDekho is already the trusted platform for new car buyers. In fact, out of the 76 per cent of the population that researches online before buying a car, 90 per cent visit CarDekho.com or affiliate portals. Likewise, CarDekho's dedicated used car classifieds has won the trust of buyers with one car being sold every four minutes. Besides a vast inventory of cars, tech-enabled innovations like Used Car Valuation tool, CarDekho constantly strives to serve used car buyers better.