Venue & Schedule of Auto Expo
Auto Expo Venue Map
Hall No - 15
Mercedes-Benz

BMW

Cummins
Hall No - 12
Auto Gaming Arena

Visitors Lounge
Hall No - 11
Mahindra

Isuzu

Ashok Leyland
Hall No - 5
Renault

Hot Wheels

Goodyear
Venue Details
Auto Expo Location :
India Expo Mart Plot No. 23 –25 & 27- 29
Knowledge Park - II Gautam Budh Nagar,
Greater NOIDA - 201306
Delhi-NCR, India
About 2018 Auto Expo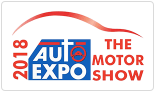 India's largest motor show, the Auto Expo 2018, is scheduled to be held between February 9-14, 2018 at the India Expo Mart Limited (IEM) in Greater Noida. With close to 40 exhibitors, this year's Expo promises something for everyone - from hardcore auto enthusiasts to serious car buyers. This is the event where attendees get a chance to get up close and personal with new and upcoming cars, bikes, scooters, trucks, buses, electric vehicles (EVs) and radical concepts that offer a peek into the future.
Auto Expo dates back to 1986, when the first edition of the biennial event was inaugurated by then Indian Prime Minister, Rajiv Gandhi. Since then, 13 glorious editions have been held, each bigger and better than its predecessor. While Auto Expo used to be frequented by only select stakeholders and enthusiasts earlier, over the years, it has gained a lot of interest and eyeballs from the general public as well. This speaks volumes about the way audiences and car buyers in India have matured over the last three decades.
The most important launches and unveils to watch out for at the Auto Expo 2018 include the new Maruti Suzuki Swift; Honda Amaze facelift concept, the new CR-V and Civic; Tata Tigor Sport and Q501, BMW 6GT and Kia's expansive lineup in India for the first time.
How To Reach
In 2012, the venue for Auto Expo shifted from Pragati Maidan to IEM in Greater Noida. So, how do you get there? Here's all you need to know:
Nearest Metro Station

The most convenient Metro station is the Noida Botanical Garden Station, which is on the Blue Line. There are shuttle services and buses for hire from the station to the venue. The distance between the two is 27km (half an hour).

Nearest Airport

The nearest airport to the India Expo Mart is the Indira Gandhi International Airport, which is 48km (50 minutes) away. Attendees will either have to take the Airport Express Line to New Delhi Station or a direct cab to the India Expo Mart.

Cab Services

It is advisable to hire a cab or carpool service if you are travelling from nearby locations. This is more convenient as you will be dropped right at the entry gate of the venue. Those using their personal vehicles will have to walk quite a bit from the parking lot.
Frequently Asked Questions
What can we expect to see at the Auto Expo 2018?
The list of exhibitors attending the 13th edition of the Auto Expo is quite comprehensive. Although several manufacturers are giving India's largest automotive event a miss, their absence is unlikely to be felt. Take a look at the list of participants below:
1. Aftek Motors India

2. Ashok Leyland

3. BMW India

4. Cummins India

5. Desmoto Electric

6. Devashish Jethwani Customs

7. Emflux Motor

8. Excellon Software

9. Executive Modcar Trendz

10. Greaves Cotton

11. Greenrick

12. Hero Electric Vehicles

13. Hero Motocorp

14. Honda Cars India

15. Honda Motorcycles and Scooter India

16. Hyundai Motors India

17. IMN Crafts

18. India Kawasaki Motors

19. India Yamaha Motors

20. JBM Auto

21. Kia Motors India

22. Laish Madison Motor Werks

23. Lohia Auto Industries

24. Mahindra and Mahindra

25. Maruti Suzuki India

26. Mercedes Benz India

27. Okinawa Autotech

28. Piaggio Vehicles

29. Pinnacle Industries

30. Renault India

31. Suzuki Motorcycle India

32. Tata Motors India

33. Toyota Kirloskar Motor

34. TVS Motor Company

35. Twenty Two Motors

36. UM India Two Wheelers
How big is the IEM venue?
The India Expo Mart sprawls over 58 acres of land covering 65,000sqm of built-up area and houses 14 exhibition halls, convention facilities, lounges, restaurants and food courts. So, prepare to walk a lot. There are six entry gates and an equal number of exit gates.
What is the cost of tickets?
The tickets for Auto Expo 2018 start from Rs 350 for the general public hours and go as high as Rs 750 for business visitors.
Can I use my ticket to enter multiple times? What if I lose my ticket?
One ticket admits a single person and ticket holders will be allowed to enter the premises only once. However, the organisers reserve the right to deny entry to anyone even if they possess a valid ticket without any justification. Children up to five years of age, wheelchair users and the person assisting them are exempted from purchasing a ticket. There will be no refund or replacement for lost tickets and passes will only be counted as authentic if it has an untampered barcode.
Are there any restrictions on entry timings?
The gates to Auto Expo 2018 open at 10am and attendees will be allowed to enter the venue until 5pm. The Expo Mart will need to be vacated by 6pm. Entry into the exhibition halls will close 30 minutes prior to the closing time of the Expo.
What are the security measures at the Expo? Can we carry any luggage?
Security has been given the utmost priority at the Auto Expo 2018 and require clearing of stringent checkpoints to enter the venue. Visitors will be frisked at the entrances by designated security personnel. Belongings and baggage of the attendees will be checked thoroughly using X-Ray machines. Possession of items such as weapons, firearms, knives/blades, sharp objects, lighters, matchboxes, toy weapons, inflammable materials, laser pointers, glass/plastic containers, cans, bottles or any kind of boxes is strictly prohibited inside the venue. We advise you to leave the above-mentioned possessions in your car or at home to prevent confiscation by authorities.
Will there be food available? Can we bring food from outside?
There are dedicated food stalls at the venue that will provide an assortment of food and beverages on payment. Outside food and beverages are strictly prohibited inside the Expo premises.
Can I travel to the venue in my car/bike? Is parking available?
The India Expo Mart is a car-free zone. Using bicycles, scooters, skateboards and roller skates inside the Expo premises is strictly prohibited. Although car/bike parking is available, they are slightly away from the entry gates and will require you to walk or take a shuttle to the site.
Is CarDekho participating? What can we expect at the stall?
Yes, CarDekho has been gearing up for the Auto Expo 2018 over the last couple of weeks. We will have the largest media crew on the ground to bring you minute-by-minute updates from the event. In case you cannot make it to the event, just log on to CarDekho's website, social media channels or our mobile application, which is available for download on both Android and Apple stores, to catch the latest updates. You can get up close with the vehicles with our interactive 360-degree virtual tour of the Expo.
Research More on Auto Expo