Sponsored
Tata ALTROZ – India's Safest hatchback
Published On Nov 30, 2022 07:00 PM By Sponsored for Tata Altroz 2020-2023
Tata ALTROZ, with 5-Star Global NCAP rating is for those who do not want to compromise on safety.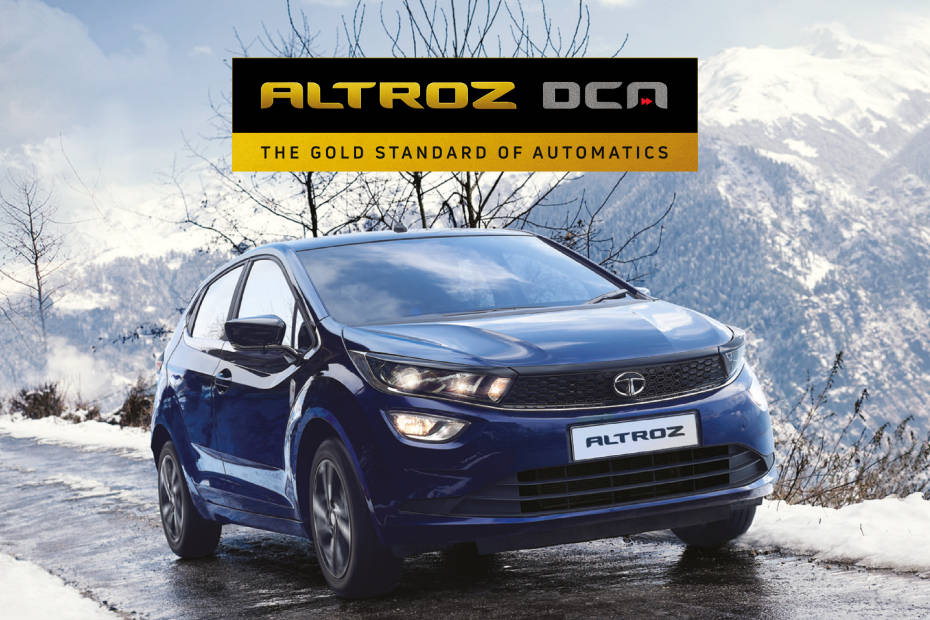 Tata ALTROZ has won the hearts of Indian consumers with its stand out design, advanced features, superior drivability and five-star safety. Here is the list of features that make the ALTROZ completely safe for you and your loved ones -
1) ALFA ARC platform

Without the underpinnings of a robust platform, it is impossible for a vehicle to achieve the highest levels of safety credentials. This is why Tata has built Altroz on its Agile Light Flexible Advanced architecture (ALFA ARC). The state-of-the-art architecture enables Altroz to offer the highest standards of occupant safety. The strong steel frame of the car coupled with its energy-absorbing structure completely cocoons the passengers from external impacts.
2) Dual Front Airbags

What further helps in keeping the passengers immune from the harmful impact of a collision are the dual front airbags in Altroz. These airbags take only a fraction of a second to inflate and complement the safety of ALFA architecture and the strong steel frame of the Altroz.
3) Braking Mechanism

Tata Altroz comes equipped with an Anti-lock Braking System (ABS) with a Brake Sway Control (BSC) feature, both of which work in tandem to offer a safe stopping experience even under hard or panic braking. While BSC keeps the car from swaying off the road, ABS prevents the wheels from locking up during emergency braking. Further complementing the safety during braking is the feature of electronic brake force distribution (EBD) - an advanced mechanism which efficiently distributes the stopping prowess between the front and rear axles for delivering an efficient braking experience. Moreover, the Altroz also offers corner stability control (CSC) which helps the car to maintain its demeanour even while taking sharp turns at high speeds.
4) Voice Alerts System

The feature of timely voice alerts on Altroz can prove instrumental in enhancing the overall safety of occupants in the car. By alerting the driver about things such as doors ajar, tailgate ajar and driver seatbelt, these alerts prove immensely beneficial in furthering the safety quotient of the car. Altroz also features a iTPMS system which alerts the driver about low air pressure in tyres; thereby helping owners to derive maximum fuel efficiency and optimised handling experience.
5) iRA-Connected Technology

Further taking the safety credentials of Altroz to a new level is the iRA-connected car technology from the house of Tata. Boasting 5 different layers of connectivity, iRA offers a total of 27 connected car features which include remote commands, vehicle security, location-based services, gamification and live vehicle diagnosis. Some of the prominent features of iRA include remote lock/unlock, emergency SMS, Geo-fencing, Roadside assistance, and service-due alerts among others.
6) Auto headlamps and Rain-sensing Wipers

Altroz comes with smart headlamps that automatically light up to illuminate dark roads and tunnels to give instant visibility without any driver intervention. The smart wipers sense the rain and turn on automatically, so that you are never distracted.
7) Height-adjustable Seatbelts and ISOFIX

The feature of the height-adjustable seat belt is a very nifty touch in the Altroz. It is extremely useful in offering a complete safety experience by enabling occupants to adjust seat belts according to their own heights. ISOFIX anchorages, on the other hand, are specifically focused on providing a safe journey experience to little ones. The system with mounting points allows for the installation of child seats so that young ones can travel with utmost comfort and convenience.
8) Rear Parking Camera with sensors

Another important highlight of Altroz is its rear camera parking system which along with rear parking sensors offers an amazing sense of security to drivers. Especially when it comes to parking in tight spots, the utility of this package couldn't be overemphasised. The guiding lines on the display further enhance its utility and guide the driver to manoeuvre in the desired direction.
It's quite exceptional to witness such a long list of safety and security features on a premium hatchback car. Tata Altroz indeed epitomises the highest grade of safety and has been designed and developed to offer world-class safety to its occupants. No wonder, the Altroz hatch continues to rule the roost of the premium hatchback category in India.
Was this article helpful ?
0 out of 0 found this helpful