Maruti Eeco Charge launched
Published On Sep 28, 2010 05:40 PM By Vikas for Maruti Eeco
The leading car maker of India, Maruti Suzuki, today unveiled two new models in its product line. These are Maruti Eeco Charge and Maruti SX4 Hybrid. The new Maruti Eeco Charge is a zero-emission, pure electric vehicle that has been developed on a MPV platform. Maruti Eeco Charge is powered by a 50kW motor and a 24kWh Lithium-ion battery. When the model is fully charged, it provides a driving range of about 100km and gains an appreciable top speed of 100 km per hour. The 'Eeco Charge' has also got the 'Sport Mode' for acceleration enthusiast. The battery has been packaged under floor for providing better drivability and for getting sufficient boot space. The real time display of State of Charge and 'Distance to Empty' addresses user's anxiety. One of the interesting features of this model is that it can be charged using household power source.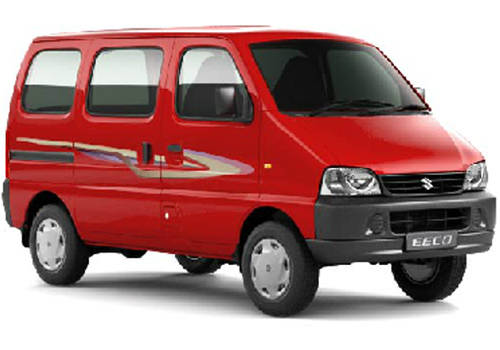 See More Maruti Eeco Pictures Read more on Maruti Eeco

Earlier, Maruti Suzuki India has launched the CNG operated version of Maruti Eeco which was equipped with 5 seater AC variant. This factory fitted CNG fuel system was claimed to be far better than retro fitted CNG kit in terms of fuel efficiency, power and driving experience. Three variants of Maruit Eeco were launched as Maruti Eeco 5 seater which was the base model of the segment having capacity of 5 travellers, Maruti Eeco 5 seater - AC- elevated with air conditioner, Maruti Eeco 7 seater which had a great comfortable sitting scope for large families. All these variants of Maruti Eeco were priced in the range of Rs 2.59 lacs to Rs 2.75 lacs. One more variant of Maruti Eeco was assimilated with 1196 cc, BS IV compliant engine that was supported by the new Engine Mangement System which poised fuel competency and execution.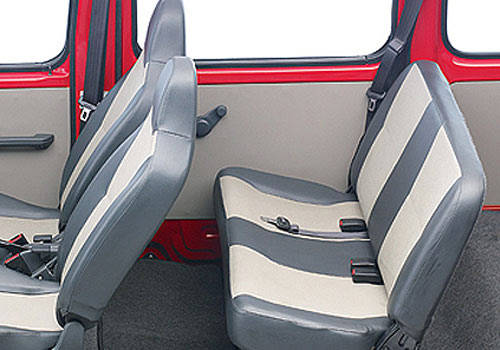 See More Maruti Eeco Photos Read more on Maruti Eeco

Maruti SX4 Hybrid and Maruti Eeco Charge concept development has been taken up by Maruti Suzuki as a part of the Government initiated and SIAM coordinated NHPP & MNRE National Hybrid Propulsion Program (NHPP) and the Ministry of New & Renewable Energy Sources (MNRE)'s High Energy Density Battery Development Program. Developing hybrid and electric vehicles is one of the exciting initiatives undertaken by Maruti Suzuki for enhancing its R&D capabilities and getting for greener technologies. By doing this, Maruti Suzuki is keen to extend its learnings on green technologies that put minimal stress on non-renewable energy.
Read More on : know more on Maruti Eeco