8 Cars That Deserve To Sell Better
Modified On Dec 17, 2016 12:42 PM By Tushar
Well-packaged, well-made and each with individual selling points, but one common problem – lackluster sales. There are cars in the Indian market that offer a lot that buyers want, but for a range of reasons, don't manage to fly out of showrooms the way they deserve to.
We take a look at some of the best-rounded offerings in India and explain why they're quite underappreciated:
Ford Aspire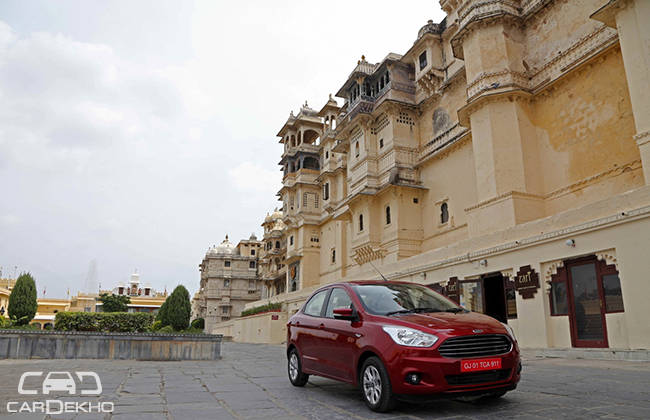 The Ford Aspire came in as one of the most promising offerings in the compact sedan segment. Ford laid all their cards on the table with this one, by giving it segment first features like 6 airbags, a dual-clutch automatic transmission, ESP and more. It even gets leather seats and an air-conditioner equivalent to a blast chiller, not to mention, it's one of the best-looking cars for the price.
Its main shortcoming is the petrol engine that lacks low-end torque, but even so, it works very well in the city. Contrarily, the 1.5-litre diesel is one of the best in the segment and received its 100PS tune, even before the more expensive EcoSport did! However, despite offering a lot for Rs 5.28-8.20 lakh (ex-showroom Delhi), Ford sells around 1,500 units a month, which is among the lowest in the segment.
While Ford is expanding its sales and service touch points, it also needs to market the Aspire better to improve its recall value. The brand promoted the Aspire extensively before the launch and for a short while after, but things slowed down way too soon, which led to awareness taking a hit.
Tata Zest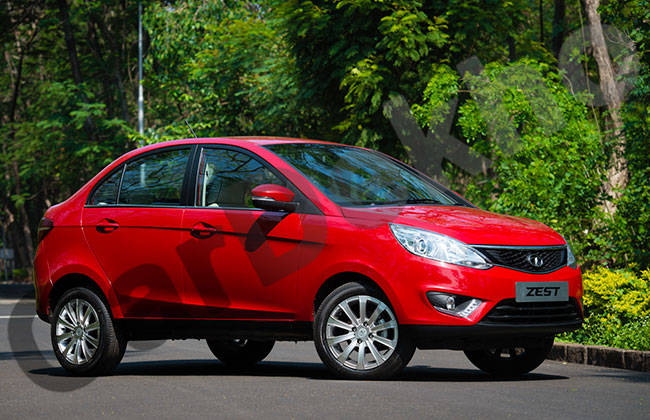 Tata kicked off its Horizonext brand strategy with the Zest. Backed up by a new design, a segment first diesel AMT, features like a touchscreen infotainment system by Harman and 8-speaker sound system, and a spacious cabin, the compact sedan promised to turn around Tata's slow-moving sales and is offered at a price of Rs 5.80-8.59 lakh (ex-showroom Delhi). It also gets the only turbocharged petrol engine in the segment and offers a great ride quality.
However, even with the new design, it looks quite similar to older cars in Tata's line-up. Tata didn't enjoy the strongest reputation on the after-sales front either, which stopped many people from choosing the Zest. In fact, Tata secured the 2nd highest score in J.D. Power India 2016 Customer Service Index Study, which is a testament to the brand's efforts to improve the ownership experience.
The Tiago has been well received and if Tata promotes its after-sales network better, things can improve for the Zest. However, the car has been in the market since 2014, and still struggles to sell more than 2,500 units a month. The Zest also stands to benefit from some styling updates. Buyers gravitate towards attractive looking cars, which has been a contributing factor to the Tiago's success and also why the Hexa has generated a lot of buzz.
Renault Scala/Nissan Sunny

These cross-badged compatriots make for great chauffeur driven cars. The Nissan Sunny (Rs 7.91-10.89 lakh ex-showroom Delhi) and Renault Scala (Rs 7.94-8.99 lakh ex-showroom Delhi) have accommodating cabins and well-sized boots, while the 1.5-litre K9K diesel engine offers great low-end torque (200Nm), drivability and efficiency (22.71kmpl).
They're bigger alternatives to sub-4 metre sedans and more affordable than the Honda City or Hyundai Verna. However, the Etios, the duo's arch rival has managed to steal their market slice and while it manages sales of 2,500-3,000 units a month, the Sunny/Scala don't get anywhere close, even with their sales combined.
Renault and Nissan don't enjoy the same brand reputation as Toyota, Honda or Hyundai, and as a result, well-made products like the Sunny and Scala haven't managed to connect with buyers.
Honda Jazz

The Honda Jazz was too expensive when it first arrived in India, but the new-generation that's currently on sale has been well-priced and is one of the most practical cars in the segment and segments above. Not only is the 1.2-litre one of the most refined units you can buy, the CVT automatic is great to use, while the 100PS diesel offers impeccable drivability. It also gets magic seats and a folding rear seat, which make it a very versatile car to own.
However, Honda didn't promote the Jazz enough, while the Elite i20 and Baleno were plastered across practically every billboard in the city. Priced at Rs 5.81-9.10 lakh (ex-showroom Delhi), the Jazz is a spacious, reliable and well-equipped package that deserves to sell a lot more than 2,600-3,000 units a month.
Skoda Yeti

The Yeti is the right balance of compact proportions, a rock solid build and a great 2.0-litre diesel engine. It doesn't look like a big SUV but gets 4x4 which helps it manage a bit of light off-roading. However, the Yeti doesn't sell because at its price of Rs 23.35 lakh (ex-showroom Delhi) it comes close to alternatives like the Ford Endeavour and Toyota Fortuner that offer the look of a big SUV and can seat 7. New rivals like the Hyundai Tucson haven't improved the situation much.
Additionally, Skoda's brand reputation isn't very well established and buyers at this price point also prefer an automatic transmission, which the Yeti doesn't get. Skoda itself hasn't put much effort into pushing the Yeti, and as a result, the SUV records paltry sales that don't even cross into the double digits in some months!
However, it's a chic, premium SUV that offers sedan-like handling and it's well-equipped too (ABS, EBD, Hill-hold, TCS, ESP, 6-airbags, dual-zone climate control, touchscreen infotainment etc).
Volkswagen Jetta

Understated, classy and built like a tank – the Jetta is one of the most desirable premium sedans money can buy. The 2.0-litre TDI engine is an absolute rocket, while the DSG automatic transmission offers lighting quick gear changes. It also offers a great ride and handling package and nice features too (touchscreen infotainment, bi-xenon headlights, 6 airbags etc)
However, the segment it's in has been hit by similar priced UVs (Innova Crysta, XUV500), while Volkswagen itself has put in little effort to promote the Jetta. Additionally, rivals like the Elantra and Corolla come from brands with a "can't go wrong" reputation, while Volkswagens are presumed to be heavier on the pocket to own.
The Jetta is a car that offers better space than entry-level luxury brand sedans while packing in quality and features to look them in the eye too, all while being significantly more affordable (Rs 14.78-20.89 lakh ex-showroom Delhi).
Hyundai Eon

Hyundai launched the Eon to take on the Alto. While it's no small task to take on one of Maruti's highest-selling models, the Eon offers a modern design, decent cabin space and great interior quality too. Just sit in the Eon and the dashboard feels like it belongs to something from a segment above. It also has efficient petrol engines and a very usable 215-litre boot.
However, Hyundai never managed to compete with the Alto's reputation and newbies like the Renault Kwid managed to offer a more unique SUV-like design, which found thousands of takers. In the process, the Eon couldn't identify with enough buyers and with Hyundai's focus shifting to more premium spaces, a capable hatchback has been left behind.
If you're looking for an affordable small car that offers great bang for buck (buck= Rs 3.28-4.55 lakh ex-showroom Delhi), the Eon still makes a great case for itself.
Abarth Punto

A true-blue hot hatchback, the Abarth Punto offers 147 horsepower and a 0-100kmph time of 8.8 seconds for a relatively affordable ex-showroom price of Rs 9.99 lakh. Backing up the explosive performance are its impeccable ride, handling and dynamics with one of the most engaging steerings a driving-enthusiast could ask for.
It's a rare breed and caters to an audience that's hungry for options, but doesn't sell because of Fiat's small sales and service network. It's great to own a monster on four wheels, but if people have their doubts about the ownership experience, it dampens the chances of a great car succeeding on the sales charts.
Agree/disagree with the list above? Any other cars that deserve a place here? Share your thoughts with us in the comments!
Was this article helpful ?
0 out of 0 found this helpful