5 Step Guide To Safe Driving Training
Modified On Jan 30, 2017 04:47 PM By CarDekho
Mahesh Rajoria, senior advisor at Maruti Suzuki's driving training division, shares some pertinent thoughts about the problems of driver training in India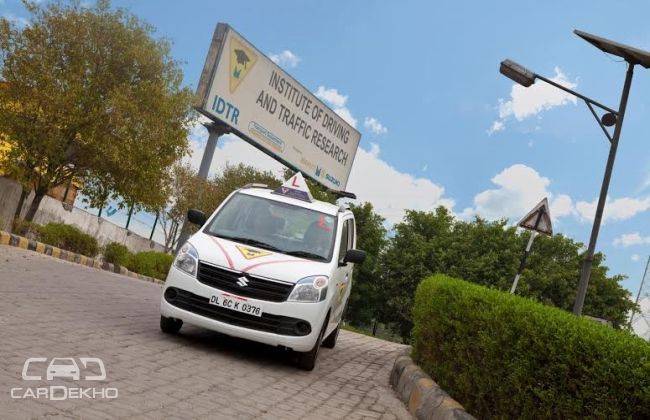 Indian roads are largely unsafe and there's no two ways about it. The number of road accident related deaths and injuries in our country is among the highest in the world with 1.46 lakh lives lost in 2015 alone! To put it into perspective, the country witnesses nearly 60 accidents every hour, with many of them proving fatal.
There are, of course, many contributing factors such as poor infrastructure, cars that lack essential safety features and erratic pedestrians, but an elementary problem is driver training. The basic process of training and testing largely lacks the organisation, strictness and skill required to produce responsible and well-trained road users.

Through a personal blog post, Mahesh Rajoria, senior advisor at Maruti Suzuki's driving training division, shares his thoughts on the problem:
"Recently, I came across a news about a learner driver dashing a car into two kids riding their bicycles. Unfortunately, both the kids lost their lives because the learner in anxiety accelerated instead of braking. She was learning driving for the first time from her husband and did not even have a learner's license.
This is not the first time such an accident took place while learning driving. Often, new learners settle for learning driving training from family members or friends who are not qualified trainers. The vehicle used is a private car which is not right for training and the bigger concern is they hit the road without even understanding the basic functioning of the vehicle and traffic signs and rules.
While there are many big-ticket investments done to improve the road infrastructure and enforcement of laws to bring down road accidents, having accident-free roads is not possible until and unless people give a serious thought to driving training. Often, I come across people who want to acquire a new skill such as digital photography. They would spend hours researching to find the right training institute and are ready to spend thousands on a half-month course without hesitation, but when it comes to learning driving, why such a lackadaisical attitude??
Why settle for learning from kin/friends or unqualified trainers or just a neighborhood driving school? While neighborhood driving schools might be very convenient, are they really credible?"

The statements above highlight the fact that driving training is yet to be taken as seriously as it should be. And while training schools are aplenty, it's difficult to gauge how reliable and capable they are of genuinely churning out safe drivers. To that end, there are certain things to keep in mind before getting behind the wheel. The blog post continues to explain what they are:
Step 1: Choosing the right driving school
The first step to acquiring driving skill is to choose the right driving school. While neighborhood driving schools might be very convenient, checking their credibility might be a good idea. Below is a list of the must-haves for a good driving school.
Step 2: Check for experienced and well-trained instructors
A good driving training school will have experienced, well-trained and professional instructors. Check that instructor has a professional driver training instructor license.
Step 3: Choose the right driving course
The training needed for motorcyclists, teens, commercial vehicle drivers and passenger vehicles is completely different. Driving training is not just about enabling the learner to pass a road test. It is about learning the right attitude and skills to stay safe and confident on the road. Whether new to driving or refreshing driving skills, a good driving training school will offer a customised driving training course that is just right. Also, check if they offer training on the latest vehicles. For e.g. driving training on 2-pedal technology.
Urban mobility has changed especially with cab aggregators like Ola and Uber entering the market. The commercial drivers operating these cabs, need skills to drive a vehicle and are expected to operate and follow navigation, wear the right attitude, are well behaved and respect their passengers. A good driving school would offer courses that directly impact the behavior.
Step 4: Learn all traffic signs and rules of the road
Traffic signs play an important role in road safety. They direct, inform and help road users control their behavior. So, knowledge of traffic signs is essential for new license seekers, existing drivers/riders, professional commercial vehicle drivers and all road users including pedestrians. A good driving training school will make sure that the learners are taught about all the applicable road signs.
Similarly, driving rules are as important as traffic signs. They teach the road user about lane discipline, driving safely especially at intersections, using lanes correctly and park legally, which are essential road safety habits.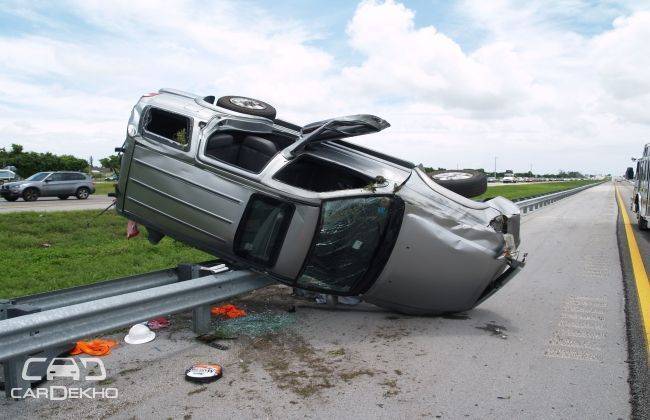 Step 5: Emergency strategies
As a road user, it is important to learn how to handle emergency scenarios. Anyone can face the danger of vehicle malfunctions like an engine on fire or tyre blowout. People are often clueless in such situations. A good driving training institute will be capable of providing training to handle such situations.
Agree/disagree with any of the points above? Share your thoughts with us in the comments section!
Related reports:
Was this article helpful ?
0 out of 0 found this helpful