2016 – Year Of Performance Cars In India
Published On Dec 27, 2016 01:01 AM By Tushar
We take a look at some of the most exciting performance car launches of the year that has passed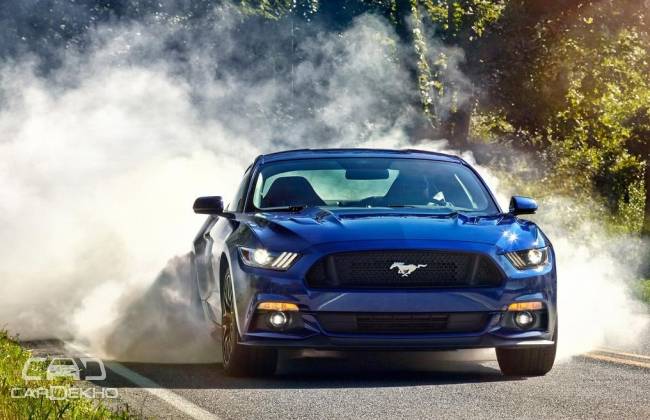 Our country, once starved for exciting cars is now flooded with options. This year, in particular has proven to be quite a joy for the Indian performance car enthusiast. Whether you're looking for an agile hot hatch, a big SUV with Satan's heart under the bonnet or a supercar to showcase the ultimate in engineering, 2016 has brought a lot more to the table. Check out the exciting options that left Indian speed junkies with a smile on their faces (in no particular order).
Aston Martin DB11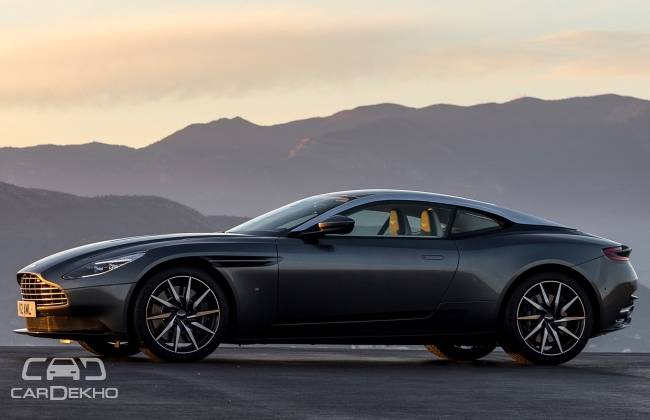 If you can take your eyes off the image above and wipe the drool off your keypad, here's a look at the specs! Underneath the imposing exterior, the DB11 has an in-house developed 5.2-litre twin-turbo V12 engine which produces a hefty 616PS of power and 700Nm of torque. These figures make the DB11 the most powerful in the DB family till date. This work of art executes the 0-100kmph sprint in 3.9 seconds before topping out at 322kmph. The price? An eye-watering and heart-pinching Rs 4.27 crore (ex-showroom Delhi).
Ferrari 488

The 488 GTB made its way to India right at the beginning of 2016 at a price of Rs 3.88 crore (ex-showroom Delhi). Powering the 488 is a twin-turbocharged 3.9-litre V8 engine which is capable of churning out a total of 661 horsepower and 760Nm of torque. 0-100kmph comes up in 3 seconds flat with 200kmph coming up in all of 8.3 seconds! Not only is it more powerful than its predecessor, the 458 Italia, but it also generates 50 per cent more downforce.
Lamborghini Huracan Spyder + Avio

The raging bull charged its way into 2016 with the Huracan spyder (Rs 3.89 crore ex-showroom Delhi) and Huracan Avio (Rs 3.71 crore ex-showroom Delhi). Powered by a 5.2-litre V10 howler that dishes out a healthy 610PS of power and 560Nm of torque, the Huracan Spyder completes the 0-100kmph run in 3.4 seconds, while the Avio does it in 3.2 seconds with the same engine. While the convertible has an obvious charm of its own, the Huracan Avio is limited to just 250 units globally! So which one would you have?
Audi R8 V10+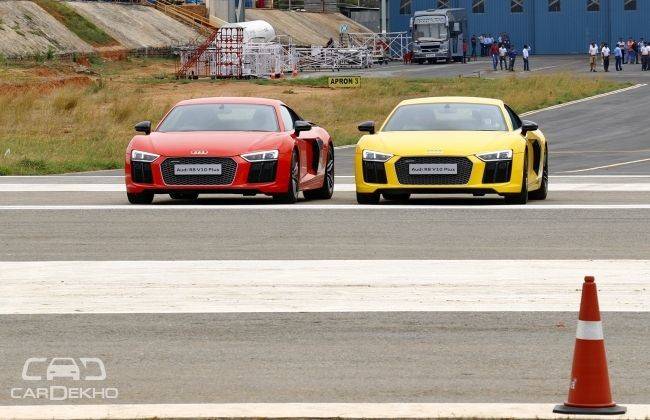 Audi started off the year on a strong note by introducing the R8 V10+ at the 2016 Delhi Auto Expo. Launched at a price of Rs 2.47 crore (ex-showroom Delhi), the mid-engined speed demon is powered by a 5.2-litre V10 engine that makes 610PS of power and 560Nm of torque. The output is sent to all four wheels through Audi's Quattro permanent all-wheel drive system through the 7-speed S tronic automatic gearbox. The result is a top speed of 330kmph and a 0-100kmph time of 3.2 seconds!
Mercedes-Benz S500 Cabriolet

The S-Class is easily among the most versatile cars on sale with the coupe, AMG, saloon and Maybach versions already on sale in India. 2016 saw the addition of the S500 Cabriolet at Rs 2.25 crore (ex-showroom Delhi) and while it is quite the style statement, there's more than meets the eye. Under its bonnet is a 4.7-litre V8 engine developing 455PS of power and a meaty 700Nm of torque. Equipped with a 9-speed automatic gearbox, the car completes the 0-100kmph run in 4.6 seconds with the top speed limited to 250kmph.
Nissan GT-R

Like the R8 V10+, the GT-R was showcased at the 2016 Auto Expo. However, the 'supercar killer' wasn't launched back then as it was due for a facelift. In December this year, Godzilla finally entered India and the latest generation of the R35 GT-R can be yours for Rs 1.99 crore (all-India ex-showroom).
Powered by Nissan's state-of-the-art 3.8-litre V6 engine, the GT-R has 570PS and 637Nm on tap, channeled to all four wheels via Nissan's ATTESA E-TS all-wheel drive tech. With the 6-speed automatic gearbox offering lighting-quick gear changes, it executes the 0-100kmph sprint in under 3 seconds before hitting a top whack of 315kmph.
Audi RS7 Performance

While Audi already offered the RS7 in India, the Germans decided to go outright bonkers. No one in their right mind would consider the standard car's 560PS/700Nm too little, but Audi decided to top itself anyway. Producing 605PS and 750Nm from its 4.0-litre biturbo V8 engine, the RS7 Performance goes from 0-100kmph in 3.7 seconds and hits a top speed of 305kmph. A herculean achievement considering how it's still a spacious family sportback which can be yours for only Rs 1.59 crore (ex-showroom Delhi).
Porsche 911

Porsche launched the updated family of 911s with prices starting at Rs 1.42 crore (ex-showroom Delhi). The latest generation of the legend gets a 3.0-litre twin turbocharged motor that produces 370PS of power and 450Nm of torque. The up-tuned version of the Carrera i.e. the Carrera S develops 420PS and 500Nm. The range-topping 911 Turbo features an updated 3.8-litre twin-turbo engine that makes 540PS and sprints to 100kmph in just 2.9 seconds with a top speed of 318kmph.
Jeep Grand Cherokee SRT

The most expensive Jeep and yet, arguably the one that offers the most value for money. Yours for Rs 1.12 crore (ex-showroom Delhi), the Cherokee SRT is powered by a massive 6.4-litre HEMI V8 (one of the biggest V8s in India) that makes 475PS and 630Nm. 0-100kmph comes up in about 5 seconds before it hits a top speed of 257kmph. Not just that, the Brembo braking system will get the SUV from 100 to 0kmph in just 35 metres.
Mercedes GLE 450 AMG Coupe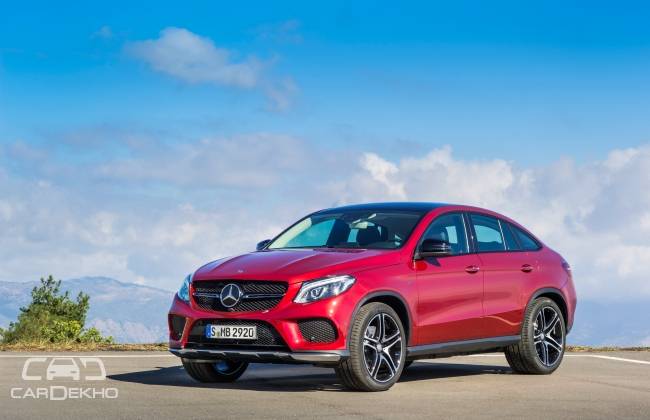 Launched to rival the BMW X6, the GLE Coupe entered India only in the 450 AMG guise at a price of Rs 86.4 lakh (ex-showroom Mumbai). The GLE450 is not a full blown AMG and gets a turbocharged 3.0-litre V6 instead of an angry V8. Power output stands at 362PS and it gets a healthy 520Nm of torque to boot. The motor is mated to Mercedes' (and not AMGs) new 9-speed automatic gearbox. While a 0-100kmph time of 5.7 seconds isn't too quick compared to some of its rivals on this list, it's impressive considering the fact that this isn't an outright sportscar, but a big, bulky SUV.
Mercedes-AMG SLC43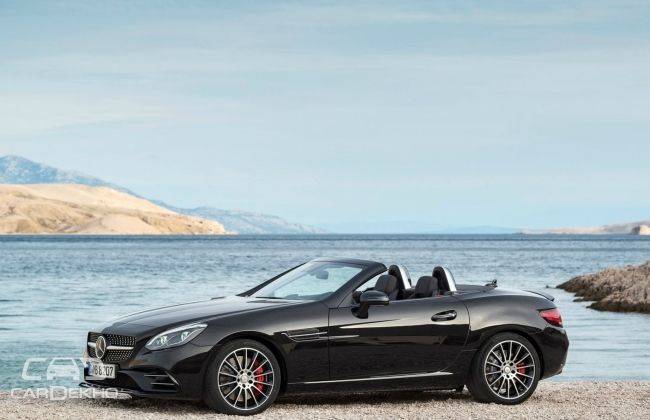 Priced at Rs 77.5 lakh (ex-showroom Delhi), the SLC43 is the spiritual successor to the SLK55 AMG. Built in Affalterbach, the 2-door is the first AMG product to feature the '43' badge and is the gateway model into AMG's roadster range. It drops the old 5.5-litre V8 engine in favour of a 3.0-litre biturbo V6 engine with an AMG-specific engine management system.
With a peak power output of 367PS and maximum torque of 520Nm, 0-100kmph comes up in a claimed 4.7 seconds with the top speed electronically limited to 250kmph. The oomph is driven to the rear wheels through a '9G-TRONIC' 9-speed automatic gearbox with paddle shifters.
Mercedes-AMG C 43

Mercedes-Benz decided to surprise us by introducing the C 43 as its very last launch for the year, bridging the gap between the standard C-Class and Mercedes-AMG C 63 S. Yours for Rs 74.35 lakh (ex-showroom Delhi), it gets a 3.0-litre turbocharged V6 engine that pumps out 367PS of power and 520Nm of torque - paired with Mercedes' new 9-speed automatic gearbox. It has the same engine as the SLC43 and like the roadster, manages a 0-100kmph time of 4.7 seconds, with the top speed limited to 250kmph.
Ford Mustang

A landmark event for India and many right-hand drive markets alike. Ford finally launched the Mustang in India after a wait of over half a century. While the muscle car is offered in smaller-engined and more affordable variants, thankfully, we got the full-fat 5.0-litre V8 that makes 401PS of power and 515Nm of torque. In fact, at its launch price of Rs 65 lakh (ex-showroom Delhi), it's the most affordable way to bring a brand new V8 powered car home in India! While we would've liked a manual transmission, the Mustang gets a 6-speed dual-clutch automatic gearbox that propels the rear-wheels.
BMW 330i GT

While BMW revived the petrol 3 Series sedan in the form of the 320i, it's the 330i GT Luxury Line that really means business. Powered by a 2.0-litre petrol engine that makes 252PS of power and 350Nm of torque, the Gran Turismo offers a 0-100kmph time of 6.1 seconds with the top speed capped at 250kmph, all yours for Rs 47.50 lakh (ex-showroom Delhi).
Mini Cooper S Convertible

Another hot hatch, but with a million miles of headroom! The Cooper S convertible makes the smallest Mini a lot more desirable and is yours for Rs 34.90 lakh (ex-showroom Delhi). At its heart is the same engine as the Cooper S hatch i.e. a 2.0-litre 4-cylinder mill with Twin-Turbo technology, producing 192PS and a peak torque of 280Nm. The engine comes paired with six-speed sports automatic transmission with paddle shifters. The proficient combination enables the car to go from 0-100kmph in just 7.1 seconds, reaching a top speed of 233kmph.
Volkswagen GTI

Oh how much we love hot hatchbacks and Volkswagen brought the monstrous GTI 3-door to India this year. Priced at an eye-watering 25.99 lakh (ex-showroom Delhi), only 99 units of the car are available, making quite tempting for someone looking for an exclusive set of wheels.
What makes the GTI a true 'hot hatch' is the 1.8-litre turbocharged petrol motor which breathes fire underneath the bonnet. This engine lashes out 192PS of raw power and 250Nm of torque. The motor is further mated to a lightning-fast seven-speed dual-clutch automatic transmission, and the powertrain enables a 0-100kmph time of 7.2 seconds with the top speed set at 233kmph.
So which one of these road scorchers do you want to bring home?
Was this article helpful ?
0 out of 0 found this helpful