Tata To Introduce Impact Design 2.0 At Auto Expo 2018
Modified On Jan 29, 2018 06:34 PM By Raunak
Tata's first ever premium hatchback, which will go up against the likes of the Elite i20 and the Baleno, is likely to debut the second iteration of its Impact Design language at the Auto Expo 2018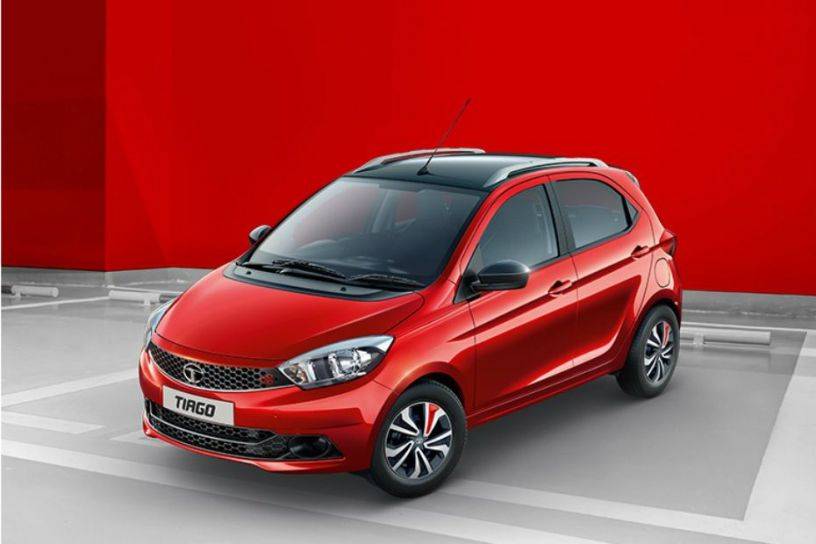 Tata's Impact Design language was first introduced with the launch of the carmaker's bread and butter model, the Tiago, in April 2016. Since then, the carmaker has launched various other cars based on the design philosophy such as the Hexa, Tigor (sub-4m sedan version of the Tiago) and the Nexon. Now, the homegrown carmaker, which recently secured the third spot in terms of sales figures in the passenger car space, is gearing up to showcase the second version of its design language at the Auto Expo 2018.

Some of you may have observed that many car manufacturers design their vehicles with a common design philosophy so that they can be easily distinguished by the masses. These design philosophies evolve over time to help differentiate newer cars from its older generations while also helping them stay fresh and competitive in the face of new rivals.

Citing famous examples from the mass-market segment, Ford introduced its Kinetic design philosophy in India with the first-gen Figo and later, the Fiesta sedan (check out the image below). The carmaker then updated its design language by calling it Kinetic 2.0. It's this philosophy that brought us the Aston Martin-esque grille seen on the now-discontinued Fiesta and the current Figo/Aspire siblings.

In Hyundai's case, the carmaker came out with what it called the Fluidic Sculpture design language. The previous-gen Verna along with other cars such as the previous-gen Elantra were based on this design language. Later, Hyundai updated it with the Fluidic Sculpture 2.0. It is this design language that we see in most of Hyundai's latest cars such as the Tucson, Elantra and the new-gen Verna.

Tata has done a great job when it comes to styling its latest cars. Take the Nexon for example. The sub-4m SUV looks completely out-of-the-box in its segment, doesn't it? We believe Tata doesn't need to overhaul its design language by much as it is certainly in the right direction. So, expect the Impact Design 2.0 to be a sharper, evolved and more expressive version of the existing design direction. Tata's first-ever premium hatchback (codenamed X451), which was spied last year, is likely to debut the Impact Design 2.0 at the Auto Expo 2018.

Visiting the Auto Expo 2018? Know more about the venue and schedule here.