Sigh! Hyundai i10 safety rating Downgraded
Published On Feb 20, 2016 01:06 PM By Sumit for Hyundai i10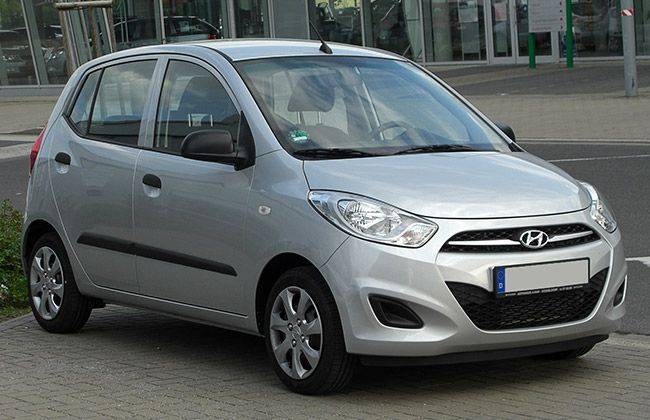 Bad news awaits the Korean carmaker and its customers! Hyundai i10, which was once rated at two stars (out of five) by the the New Car Assessment Program for Southeast Asian Countries (better known as ASEAN NCAP), has now just received a star.
This degradation comes at a time when the car was recently crash-tested. There are two types of test - one is Adult Occupant Protection (AOP) and the other being the Child Occupant Protection (COP). In the AOP, i10 attained 4.40 points out of 16 (equivalent to one-star), despite the testing vehicle being equipped with dual airbags. The hatchback was previously tested in 2012, by ASEAN NCAP and had bagged two stars.
Though not everything went down south. The carmaker did breathe a sigh of relief when the data for COP was released. While in 2012 the car got two stars in COP as well, this time the results were far better, as the car showed 79% compliance to the standards, equivalent of a four-star rating.

Dr. Wong Shaw Voon, Chairman, ASEAN NCAP, while elaborating on the need to conduct tests on vehicles said, "The main purpose of conducting such test is to check on manufacturing consistency particularly on the safety performance of a vehicle. ASEAN NCAP is disappointed with this test result and we will definitely do more audit tests in the future in order to regularly check manufacturers' commitment to safety." He emphasized that such tests would eventually benefit the carmaker. "With continuous follow-ups, manufacturers will not be too comfortable with their current vehicles achievement, hence, they will continue to improve vehicle safety," he further said.
The organization recently conducted crash-test on Ford Endeavour and Toyota Fortuner. While the former nailed the test with 5-star rating in AOP, the latter came close with 4-star.
Also Read: Hyundai Tucson vs Honda CR V: Competition Check Source: ETAuto
Read More on : Hyundai i10 2016
Was this article helpful ?
0 out of 0 found this helpful