Maruti Suzuki Baleno: The Complete CarDekho Compilation!
Modified On Sep 18, 2017 07:29 PM By Raunak for Maruti Baleno 2015-2022

Launch Update: Maruti Suzuki Baleno has been launched at a price of Rs 4.99 lacs (Ex-showroom, Delhi). The car offers segment first Apple CarPlay, amongst other creature comforts. In terms of safety, the car features ABS with EBD and Dual-Front airbags as standard throughout all of its variants. Check out the complete launch details right here: Maruti Suzuki Baleno Launched at Rs 4.99 lacs.
From a mid-size sedan to a premium hatchback, 'Baleno' nameplate has raised from the dead. The sedan's design was not to everyone's liking while Maruti Suzuki Baleno is beautifully developed. The sedan didn't stand out when it comes to features compared to the segment but Baleno is gloating with stuff and its Apple Car Play is an industry first in the country according to the automaker. On the flipside, it's entire engine options are similar to that of the Swift, and Swift motors are agile. And the brand new platform has made Baleno shed nearly 100 kilos compared to the Swift so the same engine options might not bug you much. Having said that, it still leaves something to desire as the rivals have risen. Booked it? Planning to buy it? It is launching a day after, let us take a look at all the stuff we have covered on the Maruti Suzuki Baleno since its announcement.
Maruti Suzuki Baleno Price - Where should it start?

Maruti introduced India's first premium hatch the iconic Zen with a 1000 cc engine and then the Swift, and it was the Swift that started the trend and people began accepting hatches with premium price tags. However, Hyundai raised the ante with the i20, spoiling the masses with features and Elite i20 has blown away people with its jaw dropping European looks while continuing the pedigree of the first gen hatch. Read More
Maruti Details Baleno in a New Video!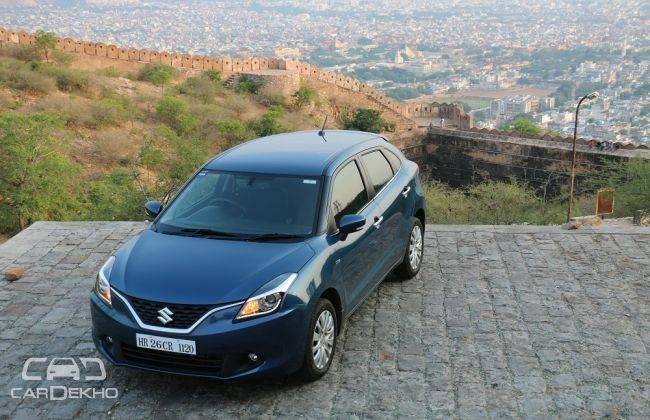 The Hyundai Elite i20 assassin is here to de-throne the king and compete with rest of its peers in the premium hatchback space. Maruti Suzuki Baleno price is expected to be aggressive and will be launched on this coming Monday and will be retailed from the company's premium Nexa dealerships. Maruti is hoping to open 100 Nexa dealerships by the end of this year, currently there are about 80+ dealerships. Booking for the Baleno started couple of weeks ago and it will be officially launched on 26th of October. Read More
Maruti Suzuki Baleno: First Drive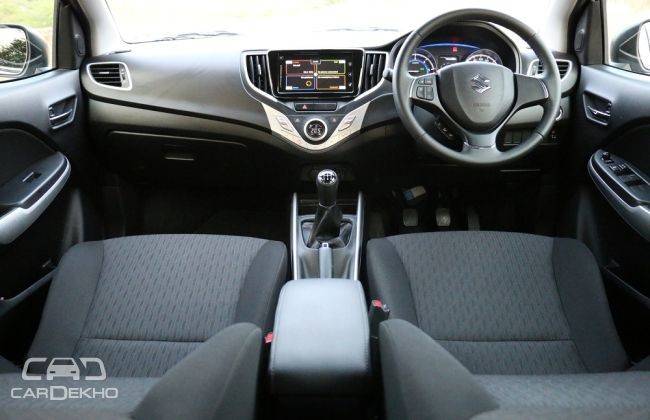 The Baleno which we knew as the YRA had been in speculation since a long time coming now, but no one really anticipated that it would once again attract the Baleno nametag. While people might wonder if the new car carries any of the old cars genes, let me clear that first up that the new Baleno is a completely different ballgame. Read More
Buying Maruti Suzuki Baleno? Decide Before The Launch!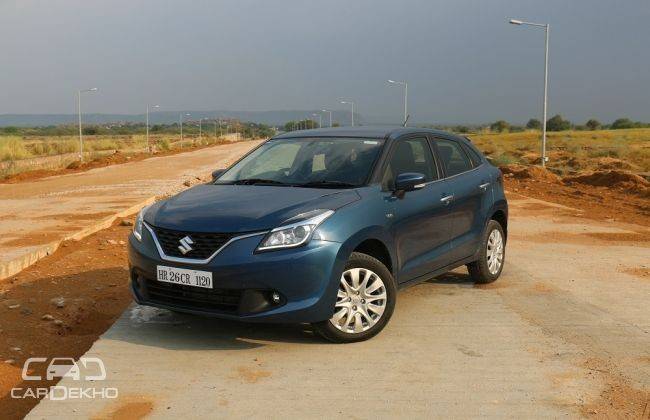 Till now Swift was Maruti Suzuki's flagship hatchback and the first gen, which came in 2005, acquainted people with the concept of premium hatches. Although we had powerful and luxurious hatches in the country before the Swift but the features it had, made it stand out of the crowd. At that point of time people were all gaga over the premium hatches, similar to what they are with compact SUVs at present. Read More
Maruti Suzuki Baleno Exclusive Pictures: Vivid Image Gallery!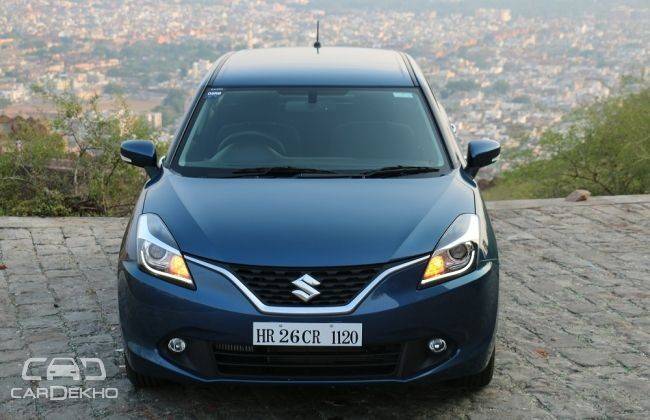 Maruti will be launching its much-awaited premium hatchback Baleno on October 26. The all new premium hatchback will be retailed through the Nexa line of dealerships and will be the second car available there. The all-new hatchback has design attributes like flowing body shape, swept-up projector headlamps with DRLs, floating roof setup, LED taillamps. While the insides are dressed in all black and are detailed by silver inserts and chrome accents at places. Feel free to scroll through this exclusive image gallery we have brought you with detailed shots of both interiors and exteriors. And yeah, stay tuned for more on Baleno. Read More
What Baleno Means for Maruti's Portfolio!

Japanese automakers have a knack for bringing their concepts to road, especially Suzuki. Suzuki's Kizashi got the same treatment and A-star before that was also brought to road with minimalistic changes to the conceptual design and now it looks like Maruti's latest premium offering is also on its way to us, straight off the design board. On the outside, Baleno features a 'V' shape front grille, a partial floating roof, sloping roof line, rear spoiler and new Suzuki alloys.The 2015 Maruti Suzuki Baleno will be company's proper entry into the premium hatchback segment. The car will rival the likes of Hyundai i20 and Honda Jazz. Read More
Maruti Baleno vs Hyundai Elite i20 vs Honda Jazz - Premium Battle is About to Begin!

Maruti is expected to launch its much awaited premium hatchback, YRA or Baleno, in the festive month of October. And with this launch, it will add one more car to the NEXA arsenal alongside S-Cross which is bringing in decent numbers for the manufacturer, still very less compared to Hyundai Creta. Also, in the premium hatchback space, Elite i20 and Honda Jazz are having a really good time with no Marutis around, the Swift just can't compete with their space and features. To tackle this, Baleno could be the answer for Maruti, let's see if it is capable of rattling Elite i20 and Jazz's cage. Read More
8 Things to Know about Upcoming Maruti Baleno aka YRA

Since past one year, Maruti has been trying hard to change its image from a reasonable car maker to a premium automaker. This aim further led Maruti to introduce the exclusive line of Nexa showrooms which showcases and retails company's high-end premium products. After the S-Cross, Maruti is ready to bring in another 'premium' car which is the latest hatchback known as 'Baleno'. The car started making headlines as early as June 2015 and was completely revealed to the world at Frankfurt Motor Show 2015. Since then, it has been a hot topic in the Indian automotive space and prospective buyers are eagerly waiting for this offering, which is definitely a looker. Read More
Is Maruti Suzuki Baleno Underpowered?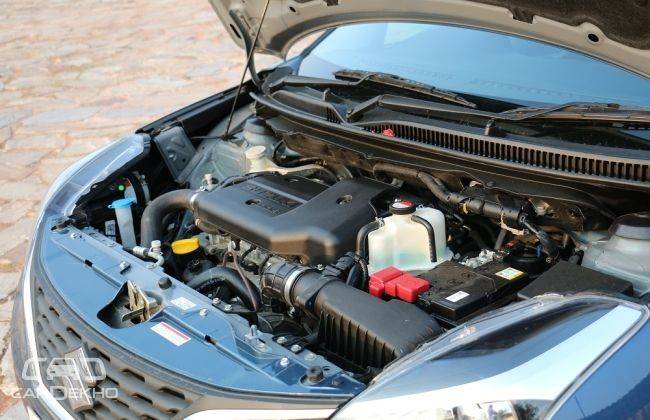 Okay! so there isn't much time left for October 26th, the day Maruti Baleno will be launched. We have driven the car and the world already knows the specifications of the car. The car is offered with the 1.2-litre petrol from Swift, as expected, but strangely get the same 1.3-litre 75PS diesel instead of the 90PS one. It has come as a shock to me and to probably many others. I mean, when the whole world is powering their vehicles with stronger engines Maruti decided to go for a less powerful one. And why take the fun away, from a car that carries the name of a 1.6-litre-ed petrol propelled rally car (at least for India). Read More
Maruti Suzuki Baleno Bookings Open

Maruti Baleno premium hatchback which is expected to be launched on October 26, is now available for booking at a minimum amount of INR 11,000. The bookings are accepted at all the Nexa dealership across India. Read More
Maruti Baleno Makes Debut On The Nexa Website

As the arrival of Maruti's new star approaches, the excitement for this brand new hatchback is on an all time high. Adding further to this excitement, Maruti has finally showcased Baleno on the Nexa official website as 'The Premium Hatchback'. Adding to the S Cross, Nexa line of showrooms will now retail two cars. This car was first showcased by Suzuki in the Frankfurt IAA on September 15. An unofficial launch date of October 26, 2015 have surfaced in the auto space for Maruti's latest offering but the website says 'coming soon to Nexa' without any hint of the official launch date. Baleno is built on an all new platform from Maruti Suzuki which will also be the carrier of upcoming Maruti cars like YBA and the next-gen Swift. Read More
Maruti Baleno aka YRA India Launch on October 26

Shortly after commencing production in India, the YRA will be launching on October 26 in the country. The time is near when the Elite i20 will have to work hard for its money as the assassin is on its way. The car was recently revealed in the Frankfurt Auto Show. Read More
#LiveFromFrankfurt: Suzuki Reveals India Bound Baleno aka YRA

Suzuki has made the public debut of the Baleno aka YRA at the on-going 2015 Frankfurt Motor Show. For the rest of the world it's the new Baleno, but for India it will get a new name as Maruti Suzuki won't use a nameplate which was not popular in the country, like they removed the SX4 from S-Cross! The YRA's major rival will be the Elite i20, apart from the Hyundai, it will also compete with VW Polo, Fiat Punto EVO and Honda Jazz. Read More
Watch First Drive of Maruti Baleno
Was this article helpful ?
0 out of 0 found this helpful