Mitsubishi India: Where Were You & What Next?
Modified On Aug 24, 2018 03:06 PM By Tushar
We take a look at where Mitsubishi went wrong in India and how it plans to redeem itself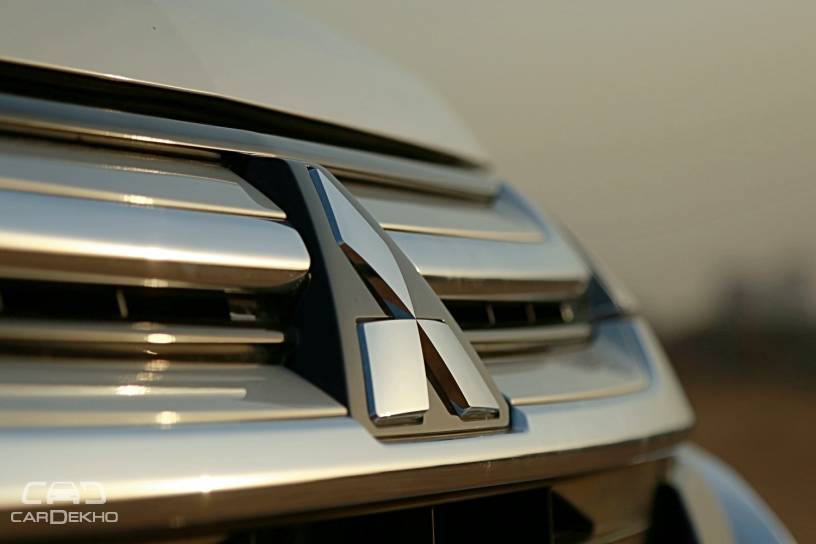 With so many manufacturers announcing big plans of multiple launches every year, it's easy to wonder if Mitsubishi is actually active in India. Mitsubishi Motors' presence in India and buyer memory of the brand has been plummeting for years now. And why wouldn't it? Prior to the introduction of the new Outlander this year, the last new car launch from Mitsubishi was the Pajero Sport, way back in 2012! The year 2013 saw Mitsubishi dealers lose models to actually sell, with everything, from the Cedia and the old Outlander to the Evolution 10, being officially discontinued in India.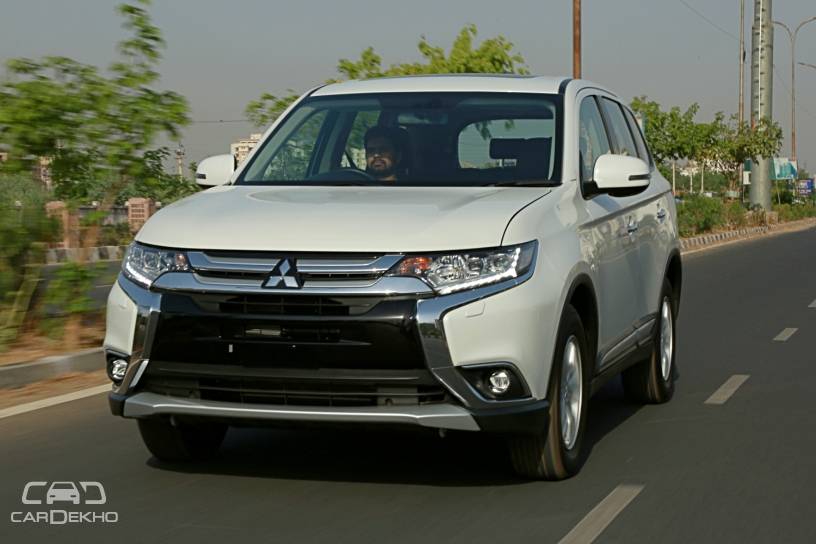 Pictured: Mitsubishi Outlander
Since then, we've seen the Pajero Sport get multiple updates, including an automatic transmission and special editions. But Mitsubishi's only offering in India had more modern rivals like the Toyota Fortuner and Ford Endeavour, both of which had stronger brand reach too. Now that Mitsubishi has finally launched a new car in India, we take a look at what caused the slowdown that preceded and how things are expected to change.

Why Was Mitsubishi Motors So Inactive?
Domestic Issues
Many believe one part of the problem was that Mitsubishi wasn't directly operating in India. The brand retailed its cars through a joint venture with Hindustan Motors, which either imported or produced cars for them, beginning with the Lancer. This meant Mitsubishi Motors itself wasn't on the ground to understand changing market trends, causing a mismatch between buyer expectations and what Mitsubishi was selling. The agreement was one where HM would supply "technical assistance" to Mitsubishi Motors in India, so the game plan was very model specific, rather than looking at a long term strategy and R&D that would come with it.
Even though Hindustan Motors was the Indian partner, product related decisions still had to be made by Mitsubishi's executives in Japan. As Uttam Bose, the managing director of Hindustan Motor Finance Corp, was quoted saying in an interview, "It is Mitsubishi's decision to take the India market seriously or not."
International Issues
Then, in 2016, Mitsubishi was hit by the fuel efficiency scandal. Following an investigation by the Japanese transport department, Mitsubishi admitted to falsifying mileage data for some small cars it produced, including two models it made for Nissan. While this wasn't a scandal on the same scale as VW's dieselgate, it was enough to make Mitsubishi's stocks nosedive and put the brand under a huge financial burden. This, of course, did take a toll on any plans for a market like India too, where Mitsubishi's sales were weak already.
However, this led to Nissan bailing out Mitsubishi and buying a controlling (33.4 per cent) stake in the company.

Turnaround & The Future
Carlos Ghosn has been quoted stating that India is a big market for any carmaker, especially Mitsubishi. And statements like this from the Renault-Nissan CEO are a prelude to what we see as Mitsubishi's rejig in India. For now, it begins with a low volume SUV like the "new" Outlander (which comes to India in 2018, but was revealed internationally in 2015). With the Outlander, Mitsubishi may get a few loyalists walking back into their dealerships, but nothing more. A CBU, petrol-only SUV that misses out on many must haves at its price, isn't exactly a recipe for success.
However, Mitsubishi's product range revival also includes new models like the Xpander 7-seater and the Eclipse Cross. While the Xpander is a radically styled family MPV that would rival the Maruti Suzuki Ertiga, the Eclipse Cross would be an alternative to the Jeep Compass. Both models, however, will not be introduced before 2020 as Mitsubishi may see it fit to introduce new models after BSVI norms are enforced. It is also no secret that the Renault-Nissan CMF-A budget car platform (which underpins the Kwid and redi-GO) will be made available to Mitsubishi if needed. So, it is likely that a budget Mitsubishi car could also be introduced, though, the body type and price point remain anyone's guess for now.
So, what do you think Mitsubishi can do to claw its way back into the Indian market? What models would you like to see in India? Let us know in the comments below.
New Car Insurance - Save Upto 75%* - Simple. Instant. Hassle Free - (InsuranceDekho.com)
Sell Car - Free Home Inspection @ CarDekho Gaadi Store
Was this article helpful ?
0 out of 0 found this helpful