Sponsored
Renault Kwid – The Boot Space Champion
Modified On Jun 08, 2018 02:19 PM By Sponsored for Renault KWID 2015-2019
With a 300-litre boot, the Renault Kwid can easily give hatchbacks even two segments above a run for their money!
What is the biggest compromise you make when you buy a car? Apart from its looks, you may realise that you generally get a boot space which ranges from tight to very tight! In order to liberate more space within the cabin, manufacturers generally push the seats rearwards leaving very little space to squeeze your luggage in.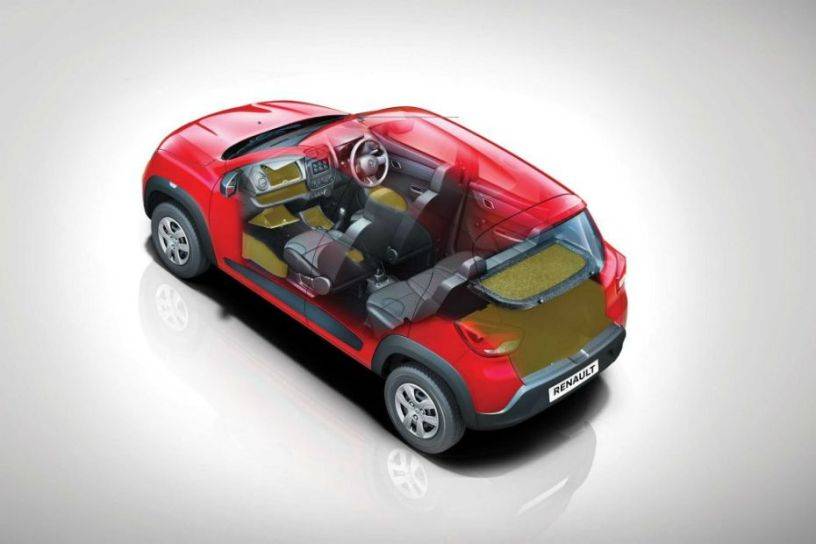 You may only realise the severe scarcity of space when, in the best of moods, you are set for your weekend journey on a spanking new car and the baggage starts tumbling on you. Then again, you make further compromises by stuffing your bags, large or small, brittle or flexible, around your legs or wherever you can stack them in, leaving your drive and experience uncomfortable.
What if you get an option which offers best of both the worlds – generous passenger room and a big trunk? Check out the stylish and butch Renault Kwid which is surprisingly spacious for a mini hatchback! Don't believe us? Here are some numbers which will surely leave you surprised.
Boot Space of Hatchbacks
| | |
| --- | --- |
| Car Model | Boot Space |
| Renault Kwid | 300-litre |
| | 177-litre (-123-litre) |
| | 215 litre (- 85-litre) |
| | 180 litre (- 120-litre) |
| | 235 litre (- 65-litre) |

Buyer's Guide: Renault Kwid Variants Explained
Strictly going by the numbers, the Kwid offers the largest boot space when compared to other hatchbacks in its segment. The Kwid's cargo carrying capacity is not only the biggest when compared to its rivals, but also cars like the Hyundai Grand i10 (256-litre) and the Maruti Suzuki Swift (268-litre).

As you can see, the Kwid offers a generous boot space of 300-litres, which is more than cars around and well over its price band. And all of this without compromising on interior space. Just to give you an idea, taking into account the standard size set by various airlines for the cabin baggage, you can put in around six suitcases in the boot of the humble Renault Kwid.

The Kwid is your go-to car for everyday commuting and weekend drives. It gulps down the largest of bags keeping the seats reserved (and usable) for you and your family. No more compromises now – neither on the space front, nor the boring, run-of-the-mill looks of its rivals! Also, with an SUV-rivalling ground clearance of 180mm, the Kwid will certainly feel at home when the tarmac is not that buttery smooth.
To further enhance its case, the Kwid is backed by Renault's extensive service network that comprises of more than 270 service centres and over 50 Workshop on Wheels mobile service stations. That's not all! The Reanult Kwid also boasts of the lowest maintenance cost and highest resale value when compared to other hatchbacks in its class. It also comes with an array of personalisation option. You can check them all out here. It also packs first-in-class features such as a digital instrument cluster and a touchscreen infotainment system that cars even a segment above lacks. For car buyers looking for a convenient and comfortable hatchback for the city, Renault even offers an automated manual transmission (AMT) with the Kwid 1.0L and the Kwid Climber as well. You can read more about Renaul't Easy-R transmission here.
Interesting Reads :
Was this article helpful ?
0 out of 0 found this helpful