Sponsored
Renault Kwid - A Car That Pays You Back
Modified On Jun 08, 2018 03:11 PM By Sponsored for Renault KWID 2015-2019
The Renault Kwid not only holds its value better than other hatchbacks over the years, it is also backed by a stylish design, segment-first features, a vast service network and enticing EMI options!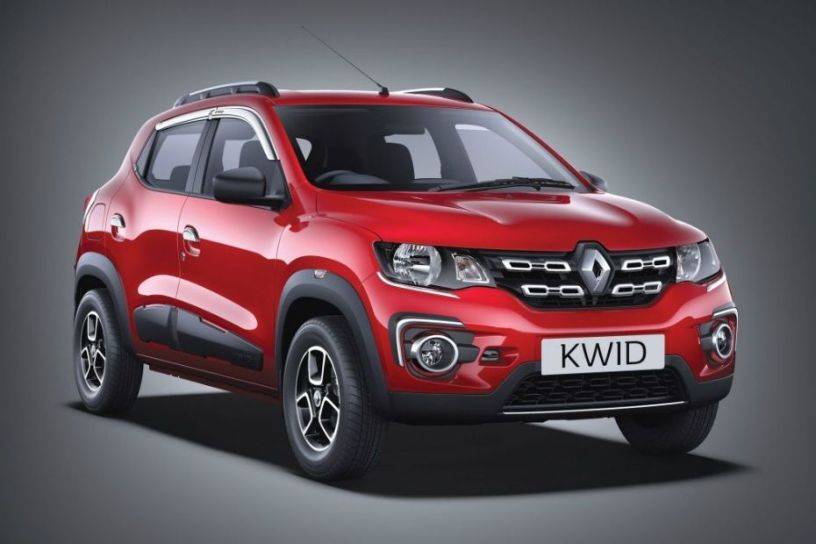 Planning to buy a new car? Well, here's something you should keep in mind before making a decision. Other than the make, the model and your budget, there is another important aspect that one needs to consider before buying a new car - its resale value. Why does it matter so much? To put it in simple terms, a higher resale value gives you greater returns while selling the car. This amount can then be used to upgrade to a larger car. While there are a number of options that offer great resale value in the entry-level hatchback segment, the Kwid from Renault makes the case for itself stronger with its butch SUV-inspired design and feature-packed cabin. Here's how.
With the help of CarDekho's extensive used car data that has over 150 listings of the Kwid from various cities across the country, it is quite evident that the Kwid always pays you back when compared to other cars in its segment.

Compared to its competitors, the Kwid has a better-than-average rate of depreciation. Over a period of five years, the Kwid 0.8L has a rate of depreciation of -12.6 per cent, which is comparable to the 11 per cent depreciation rate of the other popular 800cc offering from one of the country's largest carmaker. In fact, the Kwid's depreciation rate is better than some of the hatchbacks from a segment above that offer comparable features. Hence, you are assured of greater returns when the time arrives to sell your car.
To back its claims, the Kwid has even won an award by Mahindra First Choice IBB as the hatchback with Best Resale Value Car in the entry level hatchback segment as well.
Of course, cars from some manufacturers hold better value than others. And Renault is fast proving to be the latter with its attractive and feature-packed products, which include the Duster and the Captur, and its vast service network that comprises of over 270 service outlets and 50+ Workshop On Wheels mobile service units that covers over 350 cities. The vast service network can be utilised to keep your Kwid in the best of health as that is another aspect that affects the resale value of a car.

Car buyers are willing to pay more for a used car that has gone through its scheduled services and has a clear record of the same than that aren't. With the Kwid, maintaining your car on a regular basis is quite easy thanks to its low cost of maintenance and affordable essential parts. Check out more about it here. Regular maintenance also helps increase the fuel efficiency of your car, which is another important factor that buyers consider while buying a used car. Hence, the Kwid 0.8L and the 1.0L, which have a claimed fuel efficiency figure of 25.17kmpl and 23.01kmpl, respectively, hold better value than other 800cc and 1000cc offerings in the Indian four-wheeler market.

In addition to this, the Kwid's features such as the touchscreen infotainment system with navigation, the 300-litre boot, the added convenience of an AMT (automated manual transmission), an array of personalisation options, etc. make it a tempting package. Even today, there isn't a single hatchback that offers as many features as the Kwid does while retaining a high resale value at the same time. So, check out all variants of the Kwid and what they have to offer here.
Interesting Reads :
Was this article helpful ?
0 out of 0 found this helpful