Sponsored
Why Buy A Bike When You Can Own A Car!
Modified On Jan 16, 2018 03:00 PM By Sponsored for Renault KWID
Looking for a new set of wheels? Confused between a bike and a small car? Read on...
With an attractive price tag, pocket-friendly ownership and ability to travel in all kinds of weather, the Renault Kwid stands out as a better alternative to bikes.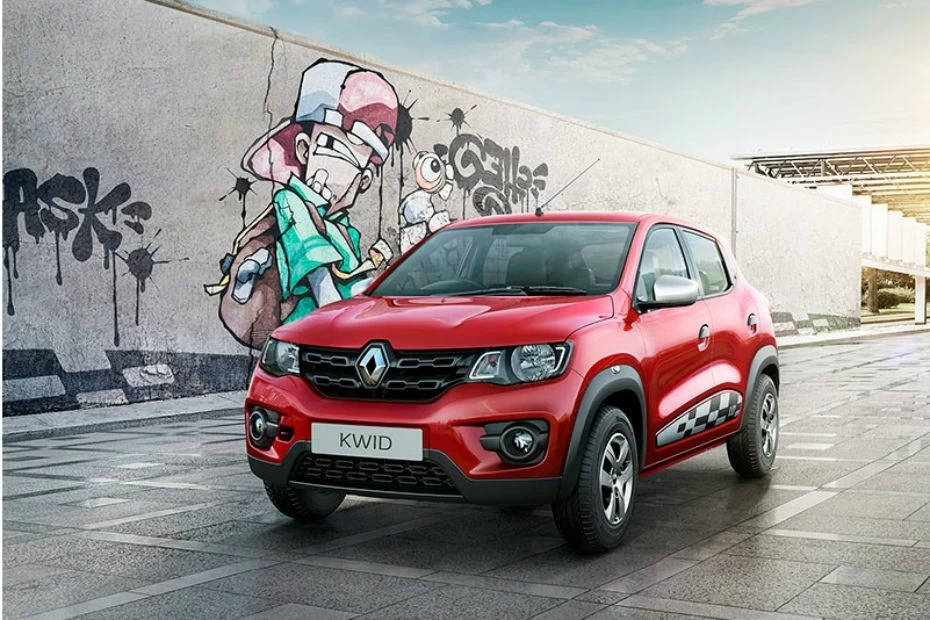 Practicality: All-weather motoring or waiting for a perfect riding day?
There's no denying that a motorcycle gives you a sense of freedom like nothing else on wheels while cruising on the wide open road. But then again, how many perfect sunny days do you have in a year to enjoy the whole riding experience? Surely there's that pesky weather, which unlike an AC in a car, always plays spoilsport. A bike's usability is unequivocally low when compared to a car for most parts of the year, especially in northern and eastern regions of the country. Plus there's hardly any scope for carrying luggage on a bike. Renault Kwid with its 300 litres of boot space, has enough cargo carrying capacity for your shopping trip or weekend getaway.

The Renault Kwid offers quite a bang for the buck, not to mention oodles of features that make every journey more comfortable. For instance, the Kwid's class-leading interior space lets four passengers travel in comfort. Trendy features such as the large 7-inch touchscreen unit with built-in navigation makes sure that you don't drain your smartphone's battery while navigating through uncharted territory. Plus, you also get a 12V socket to juice up your phone whenever it runs out of charge.

If you've decided to go for a car over a bike, the next thing you need to determine is whether you need an automatic or a manual gearbox. As an alternative vehicle, it makes more sense to opt for an automatic gearbox. Its usability will definitely be more than a motorcycle, or, for that matter, a manual car as well. The Renault Kwid RXL AMT starts at Rs 3.84 lakhs, ex-showroom Delhi. Taking things up a notch, its user-friendly, automated-manual transmission - Easy-R dial shifter. Simply twist the knob to select between neutral, drive and reverse and there you go!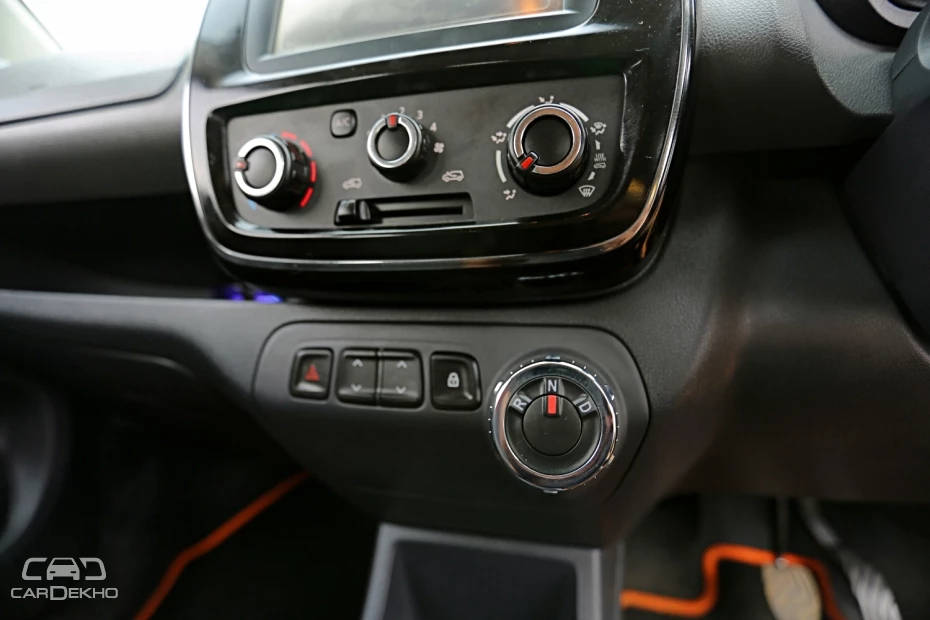 Price: Care about your finances?
Besides being practical, the Renault Kwid is also lighter on the pocket with lower EMIs and downpayment similar to something like a Rs sub-1 lakh bike. The Kwid can be financed for up to 7 years, which brings your monthly EMIs to the sub-5k bracket. So, you're getting a car, which comes with a fuel-efficient petrol engine along with a spacious cabin and a class-leading boot space of 300-litres, for near identical EMIs as a bike. So, what are you waiting for, now is the best time to bring one home with Renault's attractive year-end offers.
Check out the low EMI offers on popular Kwid variants based on a 7 year loan period
| | | | | |
| --- | --- | --- | --- | --- |
| Renault Kwid | | | | |
| Ex-showroom Delhi | 2,64,734 | 3,53,000 | 3,83,000 | 4,24,600 |
| EMI | 2,999 | 3,999 | 4,499 | 4,999 |
*EMI is calculated on ex-showroom price
Ownership experience?
Everyone desires peace of mind when it comes to ownership experience of a vehicle. And that's exactly what you get with a Renault Kwid. In fact, the Kwid's maintenance costs are not only easy on the pocket, but with services like Workshop on Wheels (WoW), Renault has made sure that you're not stranded even in the most off-beat corners of the country. Apart from its vast service network which comprises of 270 workshops, Workshop on Wheels offers over 50 mobile service stations that are capable of performing almost all the operations.
When it comes to purchases like these, it is always a matter of your heart ruling over your mind. In this case, however, doesn't the Renault Kwid turn out to be a better all-rounder compared to bikes? We certainly think so.
Interesting Reads :