Sponsored
Renault's Extensive After-Sales Support Accelerates Its Success
Modified On Jun 08, 2018 03:32 PM By Sponsored for Renault KWID 2015-2019
1068915 Views

Write a comment
Renault offers European products at competitive pricing along with global standard after-sales through its vast service network that has comprehensive coverage in 350+ cities!
Renault is among the leading and fastest growing European automakers in India. From having less than 50 service outlets across the country five years ago, Renault has grown its network to over 270 outlets at the end of 2017. This is a clear indication of how important the Indian four-wheeler market is in Renault's global automotive strategy.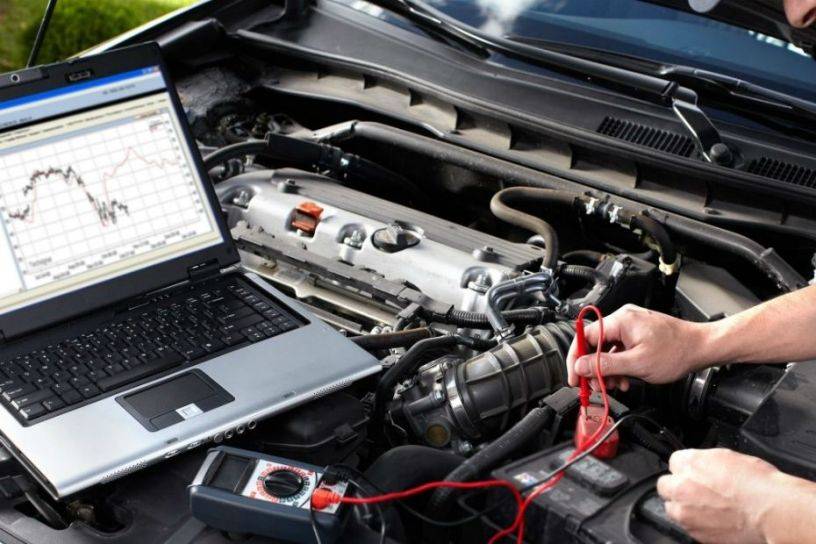 After-sales support plays an important role in building brand trust, especially in competitive markets such as India. In 2010, Renault ended the joint venture it entered with Mahindra. It launched its first car for the Indian market, the Fluence, a year later. With successful products like the Duster, Kwid and Captur following in rapid succession, Renault has proved its mettle not only in offering competitive and value-for-money European products but also providing global standard after-sales services.
With the Kwid, launched in 2015, Renault fulfilled the Indian dream of owning a car from a premium European brand but at an affordable price point. Aided by its stylish SUV-inspired design and first-in-class tech features, the Kwid's success helped Renault expand its footprint in the country rapidly. Within a year of the launch of its popular hatchback (more than 2.4 lakh units on the road so far), Renault came up with a unique concept called 'Workshop on Wheels (WoW),' aimed at providing maintenance services in the remotest of locations in the country.

These WoW mobile service units add to Renault's extensive network of over 270 service outlets, making it possible to service a Renault in over 350 cities across India. That's certainly quite a major achievement as in just over half a decade Renault has as many service outlets as several other automakers that have been around for more than two decades! In fact, Renault has set its sight on becoming one of the top five automotive brands in India by 2020.
Interesting read: Why is the Renault Kwid your best bet in the small car segment? Find out here
States and no. of Renault Service Centres + WoW Units

Check out Renault's service centres in your state here: Renault Service Centres
What's WoW?
WoW a.k.a Workshop on Wheels features motorised workshop vehicles which come fully loaded with replacement oils, tools and spare parts racks, jacks and a lot more. These units are capable of performing almost all the tasks that can be done at a regular workshop, including all major periodic maintenance services and minor repairs.
In just over a year, Renault has set up over 50 Renault WoW units to address the needs of its clients located at far flung corners of the country. WoW units are spread region-wise, with the central zone currently having 14 units, 4 in the north, 14 in the south, 19 in the east and 9 in the west. Most remote locations of this vast country have already been covered by WoW units, extending to cities as far flung as Batala in Punjab to Bulandshahr in UP to Charkhi Dadri in Haryana in the north.
South India has even more widespread WoW coverage, encompassing cities as far as Kanyakumari in Tamil Nadu to Tenali in Andhra Pradesh and Nirmal in Telangana, among several others. The central region covers cities of Rajasthan such as Kishangarh, Dausa, Chittorgarh and more to Nainital in Uttarakhand and Guna in Madhya Pradesh. The east has Mokokchung in Nagaland to Churachandpur in Manipur and Janjgir in Chhattisgarh. The west comprises Patan in Gujarat to Ratnagiri in Maharashtra, among others.
Read: Renault Kwid - The boot space champion

Here are some of the states covered under Renault's WoW:
Punjab: Pathankot, Gurdaspur, Batala and more

Rajasthan: Nagaur, Jhalawar, Chirawa and more

Uttar Pradesh: Etah, Unnao, Firozabad and more

Bihar: Chhapra, Motihari, Bettiah and more

West Bengal: Purulia, Bankura, Rampur hat and more

Madhya Pradesh: Sidhi, Guna, Narsinghpur and more

Maharashtra: Khed, Phaltan, Dhule, Malegaon, Sangamner and more

Gujarat: Navsari, Karad and more

Tamil Nadu: Ooty, Namakkal, Kanyakumari and more

Karnataka: Sirsi and more
In fact, WoW currently covers 202 locations (144 cities) in this vast country. Renault says these numbers are only going to increase in the coming years.
The services provided by WoW units range from regular services, tyre rotation and replacement of brake pads to battery and door adjustments. Also covered are minor electrical repairs and replacement of bulbs and wiper blades. These WoW units can also replace outside rearview mirrors if they are broken.
Renault's endeavours are indicative of the fact that the French automaker certainly possesses the best know-how of the Indian market. Its lineup features aggressively priced products that are best suited for Indian road conditions, returning impressive fuel efficiency and being relatively economical to maintain as well. Take the Renault Kwid, for example. It scores above its rivals on every parameter be it design, features, cabin and boot space, comfort and drivability. Its affordable pricing, low ownership costs and high resale value and personalisation options only combine to make the Kwid a compelling package. And with a vast after-sales coverage in more than 350 cities, Renault has made sure that its customers in even the remotest of places of this vast country will have a peace-of-mind ownership.
Interesting Reads :
Was this article helpful ?
0 out of 0 found this helpful