5 Affordable Alternatives To The Jeep Wrangler
Modified On Aug 30, 2016 09:36 PM By Tushar
After an excruciatingly long wait, the Jeep brand has finally made its way into the Indian car market. While the Jeep name is one of the most recognized in the world of SUVs, its pricing in India is certainly ambitious. The most affordable model of the lot is the Wrangler Unlimited which has been launched at a price of Rs 71.59 lakh (ex-showroom, Delhi).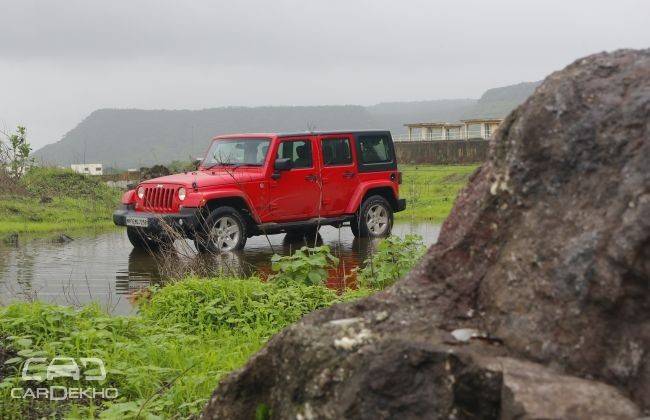 That makes this bare-basic, hardcore off-roader fall into the same cost territory as luxury barges like the Mercedes-Benz GLE Class and Audi Q7. While it will appeal to a niche audience (in an already niche price bracket), the fact is, Jeep has priced the Wrangler Rs 25-30 lakh above the market's expectation.
So, what if you're looking for a capable off-roader, but can't afford this desirable brute's asking price? Here's a list of affordable off-roaders that can take you through the rough stuff while still being relatively soft on your pocket:
Mahindra Thar CRDe (Price: Rs 8.85 lakh; ex-showroom, Delhi)

The Thar has become synonymous with off-roading in India. This short, torquey, tough and minimalist machine is the stuff that muck-junkies' dreams are made of, and the design enjoys immense popularity for obvious reasons. Under the bonnet is a 2.5-litre diesel engine that makes 105PS of power and 247Nm of torque. The Thar gets a transfer case with low range and, apart from a healthy 200mm of ground clearance, the compact proportions and approach and departure angles of 44 degrees and 27 degrees make it ready for just about anything you throw at it.
Maruti Gypsy (Price: Rs 6.26-6.40 lakh; ex-showroom, Delhi)

Yet another icon in the world that likes to build its own roads, the Gypsy is a popular option for off-roaders, especially those who like modifications. Available on a made-to-order basis, the Gypsy is still a favourite with the Indian armed forces for its simple design, ease of use, repair-ability and 4x4 transfer case. Unlike most off-roaders in India, the Gypsy is powered by a 1.3-litre petrol engine that makes around 80PS and 103Nm. It's currently the only 4x4 that Maruti sells and, with a kerb weight of just about 1,000kg, the Gypsy is super-light and agile. The vehicle gets a negligible feature list out of the factory (not even air-conditioning), but the customization options are endless.
Force Gurkha (Price: Rs 6.97-9.51 lakh; ex-showroom, Delhi)

The Gurkha is something of an anomaly in the Indian car market. While its launch was highly anticipated, there's still a lot of confusion about its availability, largely because it doesn't have a motor for BS-IV cities. Nonetheless, it's a sought-after off-roader and, apart from offering a design that can please the purists, it gets all the must-haves that are required to deal with the rough stuff. Roof height air-intake snorkel? Check. Short overhangs and great approach and departure angles? Check. Locking differentials? Check! Powering the Gurkha is a 2.6-litre turbo-diesel mill that makes 82PS of power and 230Nm of torque. Apart from ticking a lot of the right boxes, the Gurkha also happens to be based on the old Mercedes G-Class platform.
Mahindra Scorpio 4WD (Price: Rs 11.90-15.33 lakh; ex-showroom, Delhi)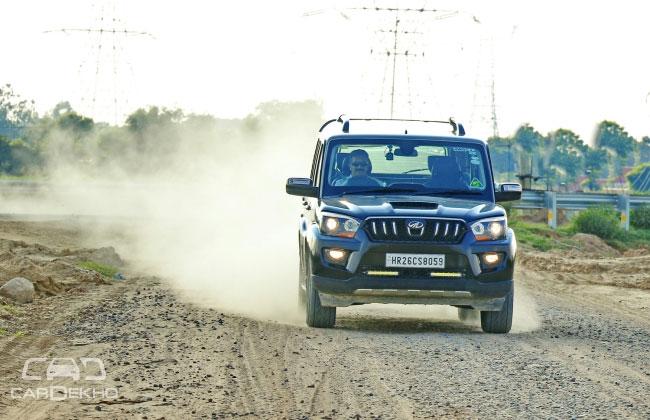 If you want off-road ability with a touch of practicality, Mahindra offers the Scorpio with 4x4. Powered by a 2.2-litre mHawk diesel engine that makes 120PS of power and 280Nm of torque, the Scorpio is available with a shift-on-the-fly 4WD system. While it isn't as hardcore an off-roader as, say, the Thar or the Gurkha, you do get creature comforts like a touchscreen infotainment system, automatic climate control, and enough space for the whole family. What's more, you can have it with manual and automatic transmissions!
Ford Endeavour (Price: Rs 26.61-29.77 lakh; ex-showroom, Delhi)

The new Ford Endeavour offers an old-school design, powerful engines, features to rival premium sedans, and the ability to trudge through the road never taken. The 3.2-litre TDCi engine makes 200PS of power and a massive 470Nm of torque. The engine comes with 4x4 as standard, and is only offered with a six-speed automatic gearbox. You can also have a smaller 2.2-litre diesel with 4x4 and a manual gearbox.
Apart from capable powertrains, you also get a rear diff lock, 225mm of ground clearance and Ford's terrain management system which gets four drive modes (normal, snow, sand and rock), helping you tackle every surface that gets in your way. The Endeavour is great as a people mover, capable as a highway tourer and, while it is ready for the rough stuff, the cabin cocoons you with comfort, convenience and safety features as well. In our opinion, the Endeavour is one of the best all-rounders money can buy and if the Wrangler Unlimited isn't in your budget, the big Ford is the ultimate alternative.
Any models you'd like to see in this list? Which off-roader would you pick and why? Share your thoughts with us through the comments!
Was this article helpful ?
0 out of 0 found this helpful