Used cars to get pricier in Punjab
Published On Oct 04, 2011 02:53 PM By CarDekho for Maruti Alto
People opting to buy a used car in the state of Punjab need to think twice before getting into the deal. The second hand market in the state of Punjab has grown tremendously in the recent years with people looking for a new car after disposing the older one in two- three years time. A used car in Punjab is likely to cost more than the buyer has bargained for. Read the following to understand why. The Punjab Government has decided to levy taxes on the used car sales to increase the revenue through the business. The state government levies a flat rate of tax on the pre-owned cars putting it into a special category as opposed to imposing VAT depending on the cost of the car until 2006.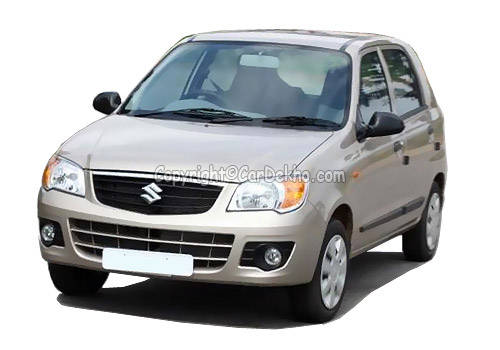 See More Maruti Alto Pictures Read More on Maruti Alto
Punjab Excise and Taxation Department has set different slabs on various models on the second hand cars. Used cars with under 1000 cc engines attract Rs 3000 tax and Rs 5000 for the cars above 1000 cc engine. Venu Prasad, the Commissioner of Punjab Excise and Tax Department had said that they plan to concentrate on all the used car dealers to get the revenue through the levied taxes, which is not expected to be a high volume turnover. Their initial focus will be on the organized sector of pre-owned car business comprising of the leading used car dealers like Maruti True Value and Mahindra First Choice and so on. The next step would be to ask the second hand car dealers from the unorganized sector to register themselves with the Government.

See More Mahindra Scorpio Pictures Read More on Mahindra Scorpio
Nevertheless, the Government's strategy behind levying the tax on the used cars is questionable. The tax on the same car in its brand new form is collected as VAT from the Government. The car dealers still feel that the Government should have sought their opinion before going ahead with the new tax model. The potential buyer will not only need to pay the commission of around Rs 2000-3000 to the agent, but has to pay the tax based on the engine size of the model. The double whammy of the commission and the used car sales tax hits the buyer hard on the pocket. The used car market in Jalandhar and Ludhiana are supposed to be the largest in the state of Punjab. However, the size of the used car market is not easy to establish with many deals taking place from the unorganized sector. But, the dealers like Maruti True Value account for 20-25 used car sales from the organized sector.
Read More on : 2013 Maruti Alto