Renault Kwid To Become Safer
Modified On Feb 23, 2017 05:21 PM By Sumit for Renault KWID 2015-2019

Within days after the Renault Kwid failed to score even a star in the NCAP crash tests, the French carmaker stated that its hatchback will soon exceed safety norms which will be placed in India in 2019. The statement comes at a time when Indian cars are being criticised for not following safety norms and thus, being unsafe.
"Kwid continues to be a popular model among the entry-level buyers due to excellent value proposition if offers. It is a global car. While we are meeting all the safety requirements of current regulations in India, we will be far exceeding even the requirements the Indian government will be putting in 2017 and 2019," said Sumit Sawhney, country CEO and managing director, Renault India, to a national daily.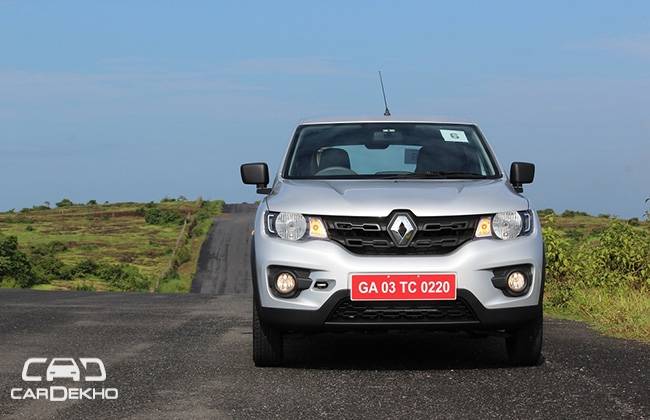 Post the announcement of the NCAP results, Renault had said that a safer version of the Kwid is yet to be tested and it might score better than its previous versions. Sawhney used this point to elaborate his argument and continued, "In that list, we were the only manufacturer that was acknowledged for putting more safety norms in the entry-level car and that is the positive sign. So, Kwid will exceed all safety norms (placed) earlier". It also comes as a part of broader push by the Indian government where they are trying hard to enhance safety on roads.
He further went on to clear the doubts and the controversies which were surrounding the Kwid's production and its engine. He said that the reports were baseless. Sawhney also said that the company is aiming to double its sales figures by riding on the positive market response the Kwid has achieved. He also placed his confidence behind the Lodgy which is likely to further help the carmaker in achieving its sales target.
The Kwid offers an optional driver airbag in the top-end variant. Maruti also recently started offering such safety equipment in its entry-level hatch, the Alto 800. Renault, though, is likely to enhance the safety level by introducing structural changes in the car.
Read More on : KWID review
Recommended Read:
Brazil: Renault Kwid To Get 4 Airbags, ABS
Global NCAP Car Crash Test: Renault Kwid Cuts Sorry Figure, Honda Mobilio Shows Progress
Source: The Hindu Business Line
Was this article helpful ?
0 out of 0 found this helpful