Guess How Many WagonRs Sold In Nearly 2 Decades!
Modified On Sep 28, 2017 01:34 PM By Rachit Shad for Maruti Wagon R
20 lakh! It is only the third car in India's automobile history to achieve this feat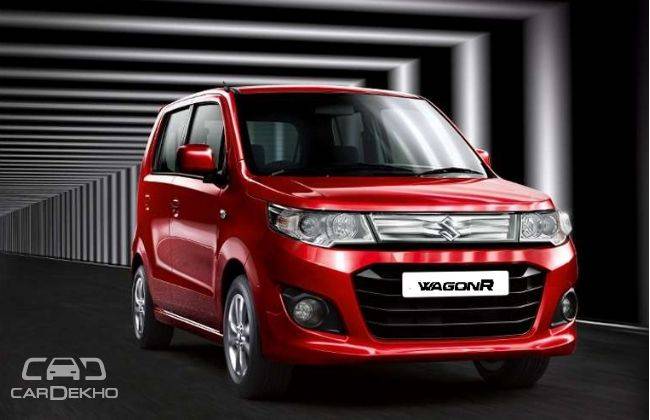 When it comes to creating records no one can match the figures generated by India's largest carmaker, Maruti Suzuki. For most part of its existence the Indo-Japanese consortium has ruled the Indian roads. Evidence? Who can forget the iconic Maruti 800, which became the first ever car to topple the 20 lakh sales mark in the country. The car designed to carry its torch, the Maruti Suzuki Alto, was the second one to break that barrier. The third and latest member to join this league is the Maruti Suzuki WagonR.
While the world was worrying about the Y2K issues, the tall boy hatchback design kickstarted a revolution in India and it is still going strong. Launched in 1999, the WagonR was Maruti Suzuki's answer to the Hyundai Santro. Since then, it has not only gone on to become one of the all-time bestselling cars, but also outlived the Santro.

Let's do some number crunching, shall we? The cumulative 20 lakh figure is for 18 years. That means Maruti Suzuki has been averaging 1.11 lakh WagonRs per year. That roughly translates to about 9,250 cars per month. Simply astonishing!
But Maruti Suzuki has given us another statistic, which gives us a more realistic picture. To reach the first 10 lakh sales mark, it took the company 133 months. That averages out to about 7,518 cars per month. But, the next 10 lakh sales were achieved in just 79 months, which means the per month average was close to 12,658 units per month. We have carmakers in India which, with their entire fleet of offerings, can't even match half those numbers on a monthly basis.

To top it off, here are some further bifurcations on those sales numbers. The company says that 45 per cent of Wagon R customers were first time car buyers. 20 per cent of WagonR buyers were repeat customers. Variants with auto gear shift (AGS), which is popularly known as automated manual transmission (AMT), account for over 16 per cent sales, while those with CNG as a fuel option for over 20 per cent.
Read More on : Wagon R AMT
Petrol22.5 kmpl
TransmissionManual/Automatic
*Ex-showroom Price in New Delhi