Fiat to focus on small cars, Chrysler could come up with big cars
Modified On Mar 20, 2012 06:19 PM By Vikas for Fiat 500
Well-known Italian car maker, Fiat Motors is appreciated for its well-built, sporty and extremely fuel efficient cars, but when we talkabout larger cars, Fiat lags behind a bit. Fiat has delivered smart and sleek small cars, but so far the company doesn't have any plans to step foot into the D-Segment. However, on the other hand, the American acquisition of Fiat, known as Chrysler might handle the larger car business for Fiat in India. While we are on the topic, besides Chrysler, Fiat owns some pretty well-known car brands, starting from Ferrari to Alfa Romeo and Maserati. Therefore, it can be said that Fiat is now concentrating on small cars and leaving the larger cars to be developed its other brands.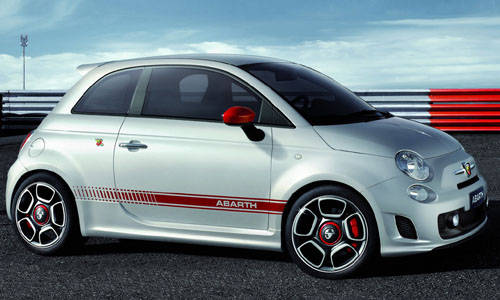 See More Fiat 500 Pictures Read More on Fiat 500
In next couple of years, Maserati will be building-up a very chic and sporty sedan, which would give a tough competition to cars like Mercedes Benz E63 AMG and BMW M5. Maserati will also build an SUV, which would be called Kubang. Likewise, possibly the American Brand Jeep might handle SUVs. Hence, Fiat is currently putting up all its focus towards manufacturing small cars, which are not only affordable but also fuel efficient. Its Multiair engine technology is perfect for small cars. Fiat's 500 will challenge BMW's Mini range of cars. The Fiat 500 L was one of the attempts by the company to showcase the cars offered under Fiat 500 brand.

See More Fiat 500 Pictures Read More on Fiat 500
Apparently, by the end of this year, Fiat will come up with a compact crossover variant of 500 L, which would be Fiat's take on BMW Mini Countryman. In the meanwhile, as per the CEO of Fiat-Chrysler, Mr. Sergio Marchionne, it is best that Fiat doesn't step into the D-segment of the car market again. Fiat Croma was certainly an impressive car, but sadly it failed to charm the consumers. Therefore, now is the time that Fiat should be more careful about what to opt for and what not to opt for. For the larger cars segment, Chrysler, Jeep and Alfa would be the best players here.
Read More on : read more on Fiat 500
Was this article helpful ?
0 out of 0 found this helpful