Audi Price Hike: All Cars Including A4, A6, Q3, Q7 To Get Dearer From April 1, 2018
Modified On Apr 02, 2018 03:06 PM By Saransh for Audi A6 2015-2019
The price hike will range from Rs 1,00,000 to Rs 9,00,000, depending on the model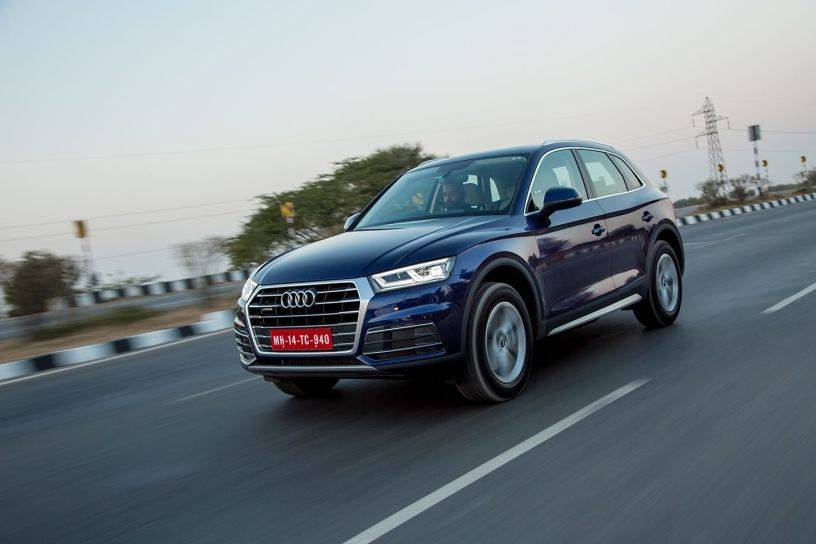 Audi India has announced a price hike of up to 4 per cent across its entire model range. The prices have been increased to offset the increment in the basic import duty on CKD and CBU imports and the introduction of the Social Welfare Surcharge announced in the Union Budget 2018.
In the 2018 Union Budget, apart from increasing the rate of customs duty on CKD and CBU imports by 5 per cent to 15 and 25 per cent respectively, the government also introduced a Social Welfare Surcharge, at the rate of 10 per cent of the aggregate duties of customs, on imported goods. The Welfare Surcharge is introduced in lieu of the Education cess and is higher than the former cess, which was rated at 3 per cent. Related: Budget 2018: Hike In Custom Duty To Increase Luxury Car Prices

Effective from April 1, 2018, the resultant price hike will vary from Rs 1,00,000 to Rs 9,00,000. Audi has not clearly stated how much will the hike be for each car. The luxury carmaker says that in order to minimise the burden of the hike, various Audi finance schemes will be offered to its customers.
Apart from Audi, Volvo, Skoda and Ford have also announced price hikes across their model range. Where Skoda has increased the prices in a phased manner, starting from 1 per cent from March 1, 2018, Volvo and Ford have also announced a hike of up to five and four per cent, respectively. Related: Ford EcoSport, Aspire, Endeavour Prices Increased || Volvo Hikes Prices: S60, S90 And Others To Get Dearer
Current Prices (ex-showroom pan-India)
| | |
| --- | --- |
| Model | Price |
| | Rs 31.99 lakh to Rs 35.43 lakh |
| | Rs 49.36 lakh |
| | Rs 39.97 lakh to Rs 45.45 lakh |
| | Rs 54.02 lakh |
| | Rs 53.84 lakh to Rs 54.84 lakh |
| | Rs 67.51 lakh |
| | Rs 70.60 lakh |
| | Rs 33.40 lakh to Rs 41.54 lakh |
| | Rs 53.25 lakh to Rs 57.60 lakh |
| | Rs 71.08 lakh to Rs 82.07 lakh |
| | Rs 1.51 crore to Rs 1.64 crore |
| | Rs 1.17 crore to Rs 1.49 crore |
| | Rs 65.43 lakh |
| | Rs 2.62 crore |
Also Read: India-bound 2019 Audi A6 - Here's What's New || Audi To Launch e-Tron Quattro On March 15
Read More on : Audi A6 Automatic