Waiting Period of Hyundai Elite i20, Maruti Suzuki Swift Facelift, Ciaz and Alto K10
Modified On Nov 14, 2014 01:10 PM By Sourabh for Maruti Ciaz
For the past couple of months, Indian auto sector witnessed spree of car launches. In August, Korean manufacturer Hyundai launched Elite i20 while in October Maruti Suzuki launched Ciaz, both of which outshines their contemporary rivals. India's largest carmaker with a market share of 44.77 per cent (In October) also introduced Swift facelift and next gen Alto K10 with AGS (Auto Gear Shift). In accordance with festive season of Diwali, bookings of these cars have touched a new high which further results in an increase of waiting period. While manufacturers are trying hard to mind the gap of waiting period by increasing the output, customers are still facing a waiting period of three to four months on their favourite cars. We called dealers across the country and found out the waiting period of Maruti Suzuki Ciaz, Hyundai Elite i20, Maruti Suzuki Swift facelift and Maruti Suzuki Alto K10 with AGS. We also like to add here that in some of the showrooms, cars are available but then you won't have the opportunity to choose the sparky color or desired trim, you just have to go with the model and color available at the dealership.

Maruti Suzuki Ciaz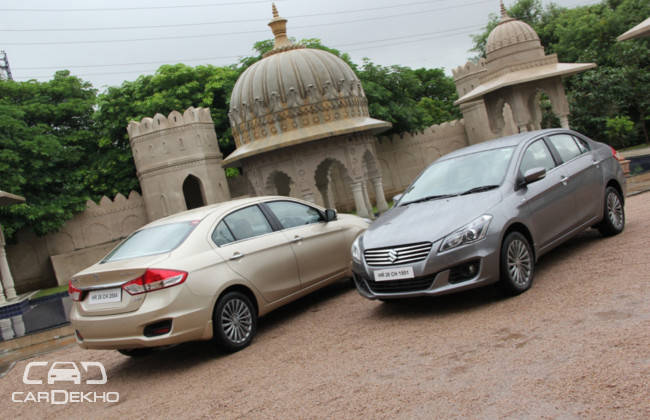 We earlier reported Ciaz's waiting period in top 10 cities and trust me if I say, things are still the same. Last month in October, Ciaz outperformed segment leader Honda City with 6,345 units against City's 5,120 units. In Mumbai, Ciaz garners a waiting of 3 months while in Delhi, the sedan attracts 2 to 3 months of waiting while some of the dealers are making sure that customers can get their desired models in 1 to 2 months. In Pink City Jaipur, Ciaz gets 3 to 4 months of waiting while in Chandigarh, the sedan is available with a waiting period of 2 months.
Hyundai Elite i20

Hyundai Elite i20, the new sensation from the Korean manufacturer is based on company's new Fluidic Sculpture 2.0. In October, the automaker retailed a total of 8,896 units of Elite i20 which clearly describes its success story. After the initial hype, the hatch is still desired by people from all walks of life, especially younger generation. In Delhi and NCR, the hatch attracts a waiting period of 30 to 45 days irrespective of variant. In Mumbai, Elite i20 is available after a wait of 8 to 10 weeks and in Chandigarh, the car serves a waiting period of 2 to 2.5 months in some showrooms while other dealerships suggest waiting of 25 to 30 days. In Jaipur, the new Elite i20 gets one and half to two months of waiting.
Maruti Suzuki Swift Facelift and Next Generation Alto K10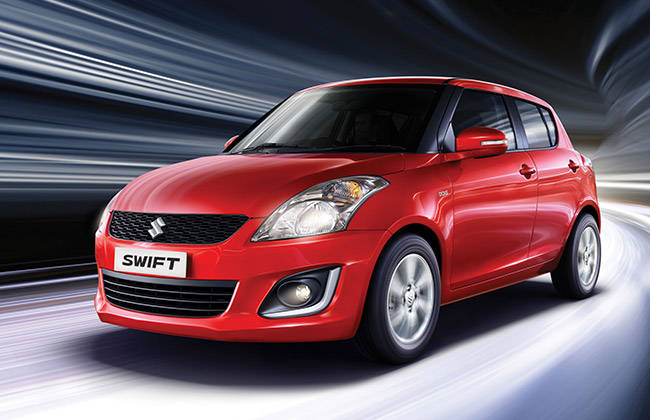 Maruti Suzuki Swift facelift though looks similar to older model, but that's not an issue for Maruti lovers. The hatch is getting the same good response which it was getting earlier. Though limited stock affected Swift's sales as Maruti Suzuki sold only 11,965 units in October against 17,265 units in September. But as the word is getting out that the new Swift is available in market, calls and queries have started making their way to Maruti showrooms. In Mumbai, Swift gets a waiting of 1 month while in Jaipur the mid variant VDi is available after a wait of 20 to 25 days. In Delhi, Swift attracts no waiting and in Chandigarh, the hatch is available to customer in one to 2 weeks. However, Swift's waiting is kind of standard but the initial enthu can make the hatch attract a waiting of 2 to 2.5 months.

Now about the next generation Alto K10, the manual gearbox model are available in a week's period while the AGS (Auto Gear Shift) variant attracts waiting of 1 to 2 months. In Delhi, Alto K10 AGS gets 2 months of waiting while in Jaipur the waiting is around one month. In Chandigarh and Mumbai, the most affordable automatic car in India is available in 20 to 40 days of booking.
Read More on : Maruti Ciaz in India