Tata Harrier: 5 Hexa Mistakes To Avoid
Modified On Jul 13, 2018 04:02 PM By Tushar for Tata Harrier
The Hexa isn't just Tata's current flagship, it's a case study for the brand to understand some do's and don'ts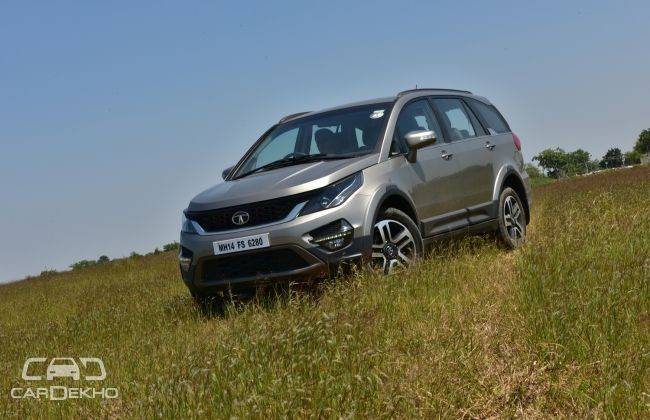 Make no mistake, the Tata Hexa is one of the best full-sized crossovers for its asking price. At Rs 12.49 lakh - 17.89 lakh (ex-showroom Delhi), it gives you a great mix of practicality, street cred, features and overall value. However, having driven the Hexa on many occasions, we've come across a few flaws in both product and packaging that should be avoided in the Tata Harrier.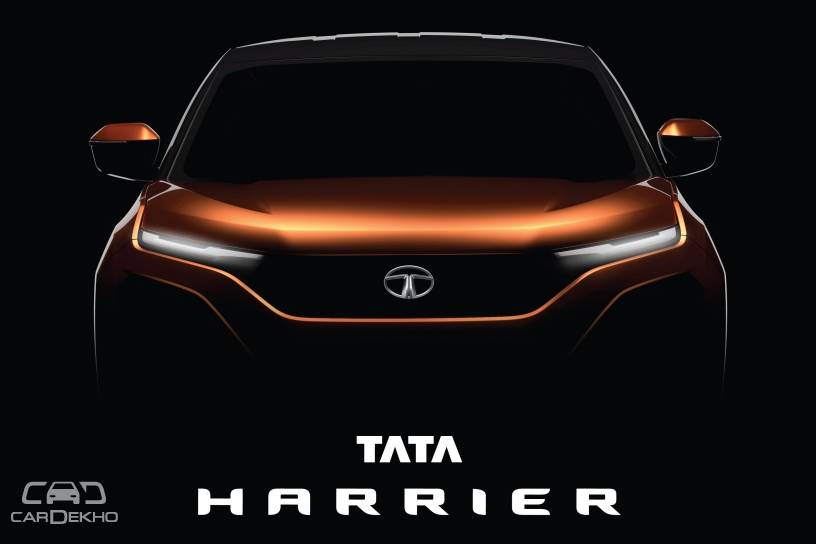 #1 Odd Ergonomics

One of the first turn-offs for the Tata Hexa are its ergonomics, as they feel a bit awkward. The sound system, for example, is tricky to use on the move as the touchscreen is placed quite low and has a small screen diagonal for a vehicle this big. Other issues like the front armrest's shape making it flawed to use for the driver and the lack of a designated spot to place your mobile phone also hamper daily usability.

The Tata Harrier is a full-sized SUV and will offer, to some degree, Land Rover's off-roading prowess. However, the Harrier will primarily find itself being driven to and from the office or ferrying the family around. Being ergonomically sound is essential for the Harrier to make a good first impression in the showroom or during a test drive. Attention to the smaller details go a long way in sealing the final deal.
#2 Make It City-Friendly
An elementary issue with the Hexa is its city usability. The gearbox can prove to be a bit notchy to operate, the steering feels quite heavy to use at urban speeds and the turning radius (5.75 metres) is quite large. In fact, the turning radius is in the same league as full-sized SUVs like the Ford Endeavour (5.85 metres) and Toyota Fortuner (5.8 metres). It's also greater than that of rivals like the Toyota Innova Crysta (5.4 metres) and Mahindra XUV500 (5.6 metres).

It's important for the Tata Harrier to behave close to car-like in everyday usage. Factors like a light steering at slow speeds and a smooth-slotting gearbox aren't seen on the brochure but make a massive difference when you have to live with a car.
#3 Weight Reduction
On paper, the Hexa is quite the powerhouse. With upto 156PS of power and 400Nm of torque on tap it certainly isn't lacking for punch. But it doesn't feel like it on the move. The reason? Weight. At nearly 2.3 tons, the Hexa's weight is in the same league as big SUVs like the Ford Endeavour and Toyota Fortuner.
No matter how hard you push the Hexa, performance can only be termed as adequate. It took about 14.30 seconds to complete the 0-100kmph sprint, putting it in the same league as the little Tata Tiago petrol. In fact, the Hexa's power-to-weight ratio is similar to the Tiago diesel's! This also takes its toll on fuel efficiency. The Hexa 4x4 MT, for example, delivered us 9.12kmpl in the city compared to the XUV500 AWD automatic's 11.83kmpl!

Pictured: Tata OMEGA ARC
The Harrier is based on Land Rover's D8 platform, which also underpins the Discovery Sport. This means the Tata Harrier sports a monocoque chassis, giving it advantages over the Hexa (a body-on-frame crossover) when it comes to weight savings. However, Tata will be replacing many aluminium components with steel for saving costs. While steel offers great durability, it is also a lot denser/heavier than aluminium, so Tata should take care to ensure the Harrier doesn't get too heavy.
Sources suggest the Tata Harrier won't exceed a kerb weight of 1.7 tons, which will be a boon if true. Not only will it have benefits for performance and fuel efficiency, but also for handling.
#4 Features List Oversights
While the Tata Hexa is a feature-loaded machine, it does have some strange feature omissions. Omissions that one wouldn't expect on something that costs nothing less than Rs 14 lakh-15 lakh on road. These include skips like an auto-dimming interior rear view mirror, a smart key with push button start and reach adjustment for the steering wheel.

While introducing the Harrier, Tata shouldn't forget these simple touches. That said, you can expect the Tata Harrier to be come with gizmos galore. Apart from usual suspects like touchscreen infotainment and auto AC, the Harrier is likely to sport powered front seats, a powered tailgate and LED projector headlamps.
#5 AWD For All
While the Tata Hexa does offer a Borg Warner-sourced electronic all-wheel drive (AWD) setup, it's only with the top-spec XT variant. Given that the Tata Harrier will quite literally make Land Rover DNA more accessible, its 4x4 setup shouldn't be exclusive to the fully loaded variant alone.
This is a move we've seen Tata make even with the Safari Storme. Instead, 4x4 should be available as an option at least from the mid-range model, so those who are ok skipping a few features for off-road capability don't have to walk away from Tata showrooms. Additionally, while a 6-speed manual gearbox will come as standard, an automatic variant can be expected too and we do hope that transmission can be paired with AWD as well.
As for the motor, the Tata Harrier is expected to share its 2.0-litre diesel engine with the Jeep Compass (a Fiat-sourced engine). We expect it to produce similar output figures i.e. over 170PS of power and around 350Nm of torque.
All said and done, the Tata Harrier is going to be mark a major milestone for Tata Motors. Latest design sketches confirm that the Harrier's final look isn't going to be a far cry from the concept H5X. Also, given how well Tata has packaged its latest cars, the Harrier definitely has our expectations up. So what are you expecting from the Tata Harrier? Let us know in the comments.
Read More on : Tata Hexa diesel
Was this article helpful ?
0 out of 0 found this helpful