Spied: Tata Nano Electric In The Making
Modified On Feb 22, 2017 05:08 PM By Khan Mohd. for Tata Nano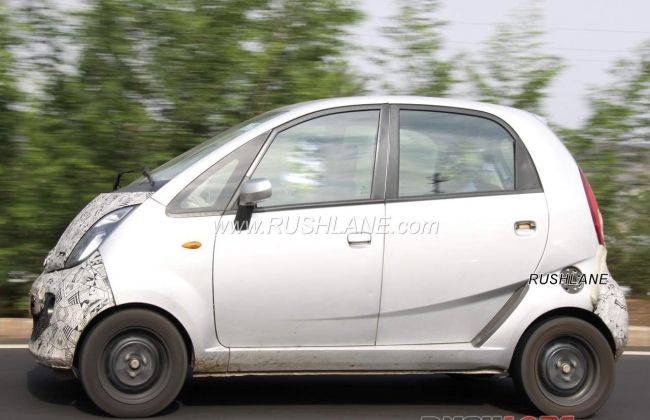 A fully electric version of the Tata Nano has been spied testing for the very first time in Maharashtra. First showcased at the 2010 Geneva Motor Show, the Nano prototype boasted a power socket on its left rear fender, indicating its electric nature.
Tata Motors has been working on the Nano electric for quite some time, and now with the electric car sighted, the automaker seems to have accelerated its efforts. At a time when vehicle emissions have taken centre stage the introduction of the Nano EV is expected to garner some popularity.

However, the present infrastructure of the country is not yet ready to absorb such vehicles in high volumes though there might be some charging stations by the time the Nano EV is launched. Nevertheless, Tata is a global brand and its efforts in alternate fuel technology will help it to maximise its reach among global audiences.

The spied vehicle, interestingly, had its suspension going way 'deeper' than the stock Nano. The gap between the fenders and the wheel was pretty less compared to its petrol counterpart. This hints towards the extra load of batteries the Nano was carrying. It's too early to speculate on the technical specifications of the Nano EV.
As far as its launch date is concerned, the pure electric Nano might take a couple of years before making its global debut. Up till now, only Mahindra has shown interest in electric fuel technology among the other homegrown automakers. It added yet another vehicle to its EV portfolio, the e-Verito besides the existing e2o.
Source: Rushlane
Read More on : Tata Nano
Was this article helpful ?
0 out of 0 found this helpful