Renault Kwid Vs Rivals – Hits & Misses
Modified On Dec 02, 2017 03:50 PM By Raunak for Renault KWID 2015-2019
While the Renault Kwid mostly impresses, there are a few shortcomings too!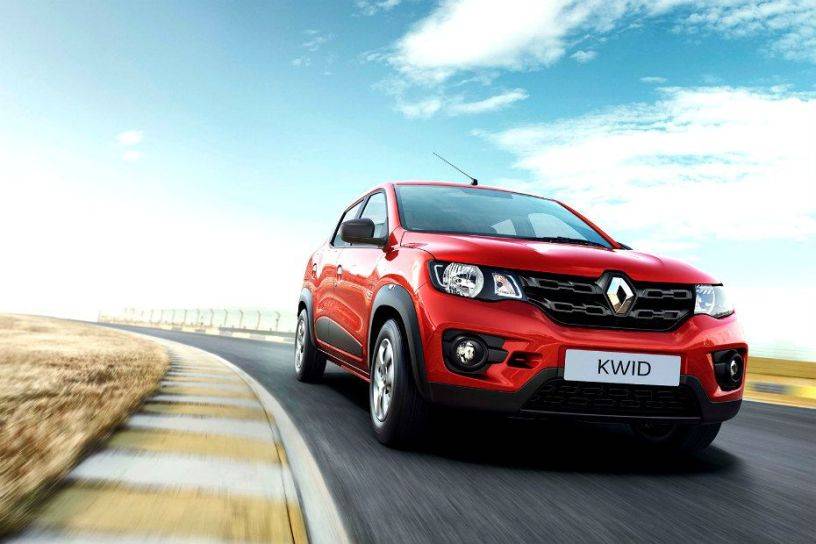 The Renault Kwid quite literally reinvented the A-segment with its clever packaging. Since its launch, Renault's entry-level hatchback has been challenging the long-running dominance of the Maruti Suzuki Alto range with several class-leading goodies, a roomier cabin, and a crossover-like appearance. Despite its extravagant equipment list, the humble Renault does miss out on a few essentials. Here's what the Renault Kwid excels at and also falls short when compared to its arch rivals, the Maruti Suzuki Alto 800 and the Alto K10.
Hits
Renault MediaNav Touchscreen Infotainment system: With its 7-inch touchscreen unit, the Renault Kwid is galaxies ahead of the Alto siblings when it comes to infotainment. Renault's MediaNav system comes with built-in navigation along with a host of connectivity options like Bluetooth phone integration. Forget touchscreens, the Alto twins don't even offer Bluetooth connectivity for your smartphone

Renault Easy-R AMT: Yes, even the Alto K10 is offered with an Automated Manual Transmission (AMT). But unlike the floor-mounted unit on the Maruti, the Renault Kwid has a more convenient dial-like setup which is very user-friendly. Twist the knob to one of the options - Reverse, Neutral and Drive - and you are good to go. The Alto AMT comes with a stickshift which means you can manually change gears. This is useful while performing quick overtaking maneuvers or while spirited driving

300-litres Of Boot Space: The Renault Kwid not only outperforms the Alto siblings (identical 177-litres) when it comes to boot capacity, it also makes several cars from a segment, or even two, above run for their money with its 300-litres of boot space Further, with the rear seats down, storage can be extended to a whopping 1115-litres!

Front Seatbelt Pretensioners & Load Limiters: While all the three cars here offer driver airbag, the Renault takes a step forward with front seatbelts with pretensioners and load limiters, which reduce the risk of injury in the event of a collision
Premium Goodies: The Renault Kwid gets an all-digital infotainment system which is easy to read. Apart from that, the driver airbag-equipped steering wheel gets partial leather wrapping for a more premium feel and also a one-touch lane change indicator for added convenience

Read more: Renault Kwid - Variants explained
Misses
No Tachometer: While the Kwid gets a fancy all-digital instrument cluster that not only displays speed but also plenty of driver-related info, the Kwid misses out on an essential feature - a tachometer. Among the two Maruti siblings, only the Alto K10 gets this feature
Some Low-rent Equipment: The rear seatbelts in the Kwid are of the non-retractable kind and look quite low-rent. If you are someone who likes to keep things organised, these seatbelts are sure to make you work up a sweat. The ORVMs cannot be adjusted internally, which is glaring omission considering both the Altos offer the same. Further, the flip type central AC vents look downmarket and though they can be shut completely, it pops open every time you put the blower to full-blast!
28-litre Fuel Tank: The fuel tank capacity of the Renault Kwid is substantially lower at 28-litres when compared to the Alto siblings, both of which have a 35-litre fuel tank. The 7-litre difference is noticeable, especially on long road trips. This results in the Alto having a better overall range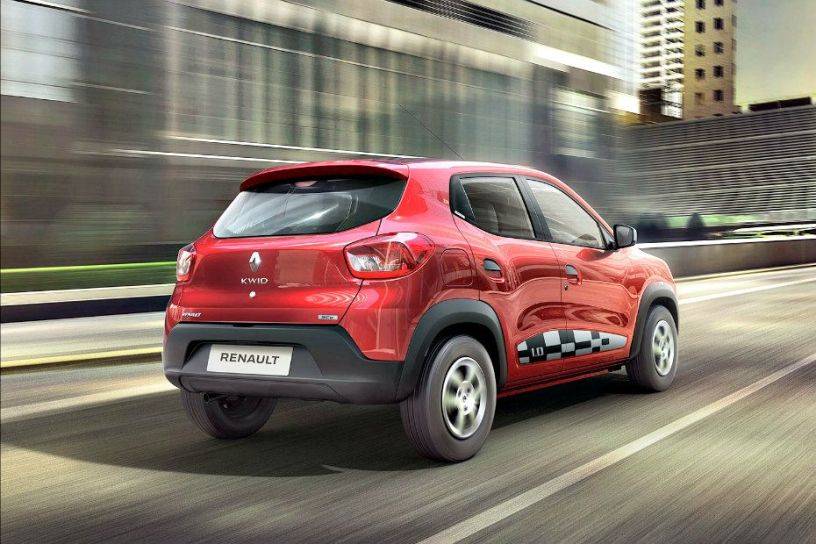 Check out: Renault Kwid EV Nears Production; Might Be Imported To India From China
Read More on : Renault KWID AMT
Was this article helpful ?
0 out of 0 found this helpful