New Toyota Innova To Get These 5 Things For The First Time Ever!
Modified On Nov 25, 2022 02:17 PM By Tarun for Toyota Innova Hycross
The Innova Hycross will be a completely new model and a big upgrade from the Crysta
Update (25/11/2022): Toyota has unveiled the Innova Hycross in India. Bookings for the MPV are now underway, while its prices are likely to be revealed at the 2023 Auto Expo.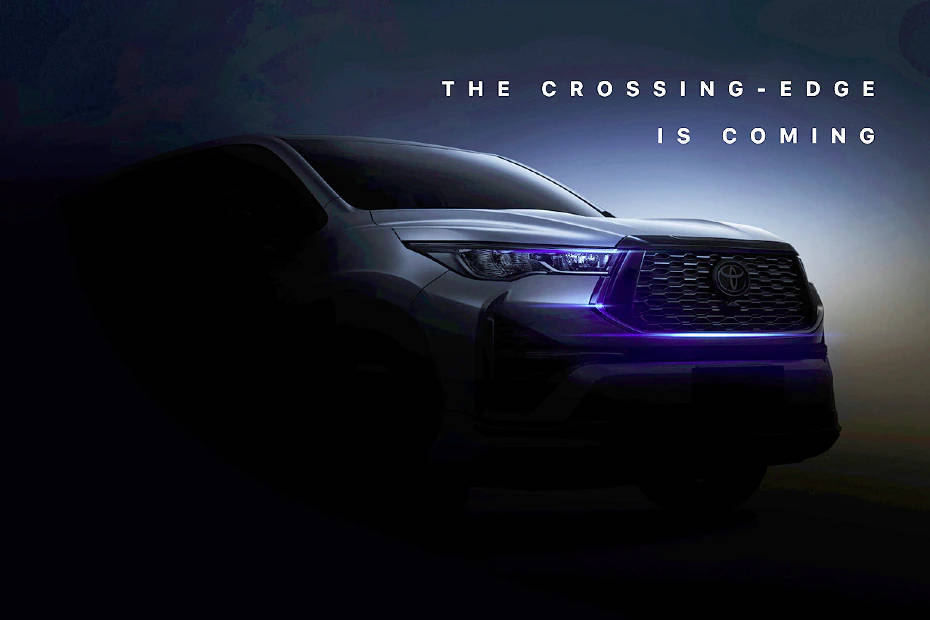 Toyota's next big launch for our country is the new-gen Innova, or the 'Innova Hycross'. The MPV has been on sale in India since 2016 and has received minor updates, including a recent facelift. So, here are five things that will be seen on the Innova Hycross for the first time:
A Monocoque Platform

The Innova Hycross, for the first time, will be underpinned by a monocoque platform. This replaces the ladder-frame chassis which has always been under the MPV. With this, the Innova will also be slightly larger than the existing Innova Crysta.
Also read: It's Happening! Maruti Will Sell Its Own Version Of New Gen Toyota Innova
A Front-wheel Drive Innova!

One of the most groundbreaking upgrade onboard the Innova Hyrcross is that it won't be a rear-wheel drive car anymore. Thanks to the monocoque platform, the MPV will be powered by the front wheels, which is the first for its nameplate. So, no more burnouts.
A Strong-hybrid Petrol Engine
Toyota is equipping the Innova Hycross with a 2-litre strong-hybrid petrol engine, similar to what we see onboard the Hyryder. The engine could deliver over 190PS and be paired with an e-CVT (single-speed transmission). The strong-hybrid onboard the Hyryder uses the electric motor while driving at lower RPMs and thus, inside the city, it can remain on pure electric drive for long periods of time. This makes the Hyryder one of the most fuel efficient cars on sale in India. Even for the Hycross, we will see impressive claimed fuel efficiency numbers.
No Diesel Engine!

There won't be any diesel engine option with the Innova Hycross. This might come as a disappointment for many as the MPV is well-known for its reliable and torquey diesel engine. However, the Hycross will be sold alongside the Innova Crysta, which is expected to get its diesel engine back by early 2023.
Also Read: Shocking! 7 Cars You Wouldn't Imagine Would Cost Over Rs 10 Lakh On-road
Panoramic Sunroof

A first time for the Innova Crysta would be the presence of a sunroof, that too a panoramic unit. Going by the latest patent leak, the sunroof would cover the front two rows of seating.
Other First Time Features
The Hycross is also expected to get features like a 360-degree camera, ventilated seats, a larger touchscreen system, and wireless phone charging, some of which will be seen on the MPV for the first time.
Was this article helpful ?
4 out of 4 found this helpful