Hyundai India mulls to sue Delhi Belly team
Published On Jul 06, 2011 12:19 PM By Ritesh for Hyundai Santro Xing
As per the recent reports in the market Hyundai Motors India Ltd. (HMIL) might take legal action against Amir Khan productions' new release 'Delly Belly'. Reports say that Hyundai Motors car is shown in the movie in a very aspersing manner.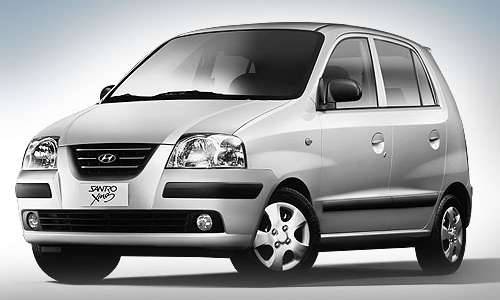 See More Hyundai Santro Xing Pictures Read More on Hyundai Santro Xing
HMIL spokesperson said that the company's legal team is looking in to the matter. They are going through the movie clips. The company will take their decision only after it is found that this was really an insult for the company. Reports mention that car looking like a Hyundai Santro has been shown in the movie and aspersing dialogues are used for the car. Though there is no imprint on the car, the company is not happy with the production and might take a serious action against it.

See More Hyundai Santro Xing Pictures Read More on Hyundai Santro Xing
This movie released on last Friday, is under joint production of Amir Khan and UTV Motion Pictures. Though ar per speculations when the Amir Khan productions was contacted the company spokesperson replied that the production company hasn't got any allusion or mail from any Motor company.The car shown in the company is most probably Hyundai Santro. It is most selling model of this brand and have took the attention of all the Indian buyers, it lost its momentum only after Hyundai launched the new small car Hyundai i10. As per the latest reports the this model got the sales figure of 8,133 cars in the month of April.

See More Hyundai i10 Pictures Read More on Hyundai i10
'Delly Belly' is an adult comedy movie, starring Imran Khan, Vir Das and Kunal Roy Kapoor. The movie has also been in controversies earlier also regarding the violation of name of two artiste in the song 'DK Bose'.Lets hope that the Hyundai India doesn't take any serious action against the production company, otherwise it could create big problems for both of them.
Read More on : 2013 Hyundai Santro Xing
Was this article helpful ?
0 out of 0 found this helpful