Hyundai India showers exuberant discounts on Santro Xing and i10
Published On Jul 13, 2011 05:34 PM By Vidyadhar for Hyundai Santro Xing
With the slowdown in Indian car market, which seems to be never ending since past nine months has begun to show its signs, which has triggered many car companies to offer discounts and schemes on their car models. Hyundai India, which has offered a petrol price hike protection scheme for Hyundai Santro Xing and Hyundai i10 customers, has now come up with an idea borrowed from Volkswagen India to offer a modest 5.99% interest rate on the car loans for Hyundai Santro Xing and Hyundai i10 to pull a great deal of customers at their sales outlets.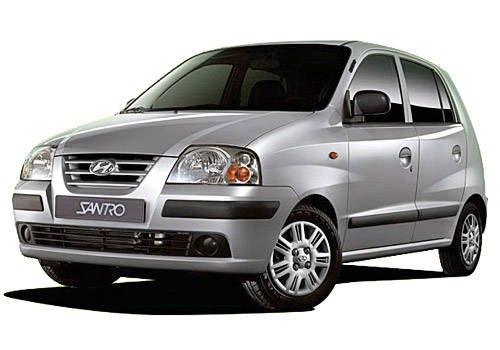 See More Hyundai Santro Xing Pictures Read More on Hyundai Santro Xing
Both Hyundai Santro Xing and Hyundai i10 being the best-selling car models of Hyundai India, with this offer of meagre interest rates is hoped to attract customers during the existing recession in Indian auto market. In addition to this rock bottom interest rate, Hyundai India is also providing free insurance for one whole year and petrol price hike protection on these premiere models.

See More Hyundai i10 Pictures Read More on Hyundai i10
This extravagant offer of Hyundai India comes with many strings attached as we all know that nothing plays right into our hands that easily. The offered interest of 5.99% rate is only limited to Rs 3 lakh Indian rupees for a duration of 3 year only and anything over it remains just the same, which makes the customer to rethink on the deals as it not such a bumper offer after all.

See More Hyundai i20 Pictures Read More on Hyundai i20
Hyundai Motor India flourishes by offering huge discounts on all its petrol model cars to make up for the recent petrol hikes. The upgraded Hyundai Accent gets Rs 25,000 cash discount while Hyundai i20 petrol car gets extended third year warranty for free and a one year free insurance coverage for Hyundai Sonata Transform. Though more dashing car discounts are expected from many more car makers; the offers as of now stands good until 25th of July 2011.
Read More on : Hyundai Santro Xing review