Suzuki Jimny-based Pickup Is The Ideal Maruti Gypsy Replacement; Showcase In Jan 2019
Published On Dec 28, 2018 04:21 PM By Sonny
Jimny Sierra 'Pickup Style' concept to debut at the Tokyo Auto Salon in Jan 2019
Pickup concept will be based on the global-spec Jimny Sierra

Like the Gypsy, the Jimny Sierra 'Pickup Style' will have a front cab and open-top loading bay at the rear

Based on same platform as regular three-door, petrol-powered Jimny SUV

Maruti Gypsy to be discontinued in 2019 as it won't meet upcoming crash test norms

Maruti won't launch Jimny before 2020 in India; will consider launching an extended version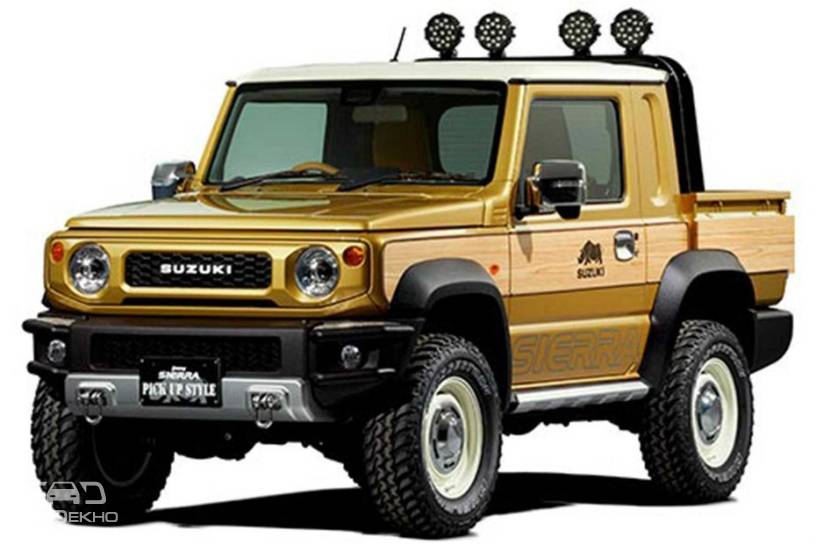 The new Suzuki Jimny broke cover in Japan in early 2018 and it has already been confirmed for various markets across the world but India. Now, Suzuki has a new iteration of the three-door 4x4 called the Jimny Sierra 'Pickup Style', a concept that will make its debut at the Tokyo Auto Salon, which will be held between January 11-13.
In the image reveal from Suzuki, this Jimny Sierra Pickup concept is seen to get some retro aesthetic touches like the front grille with the classic Suzuki logo, wood panels on the sides and traditional hubcaps. It also gets more rugged-looking cladding and rack-mounted off-road lights to highlight its intention of being a sturdy multi-purpose vehicle for use in not-so-urban environments.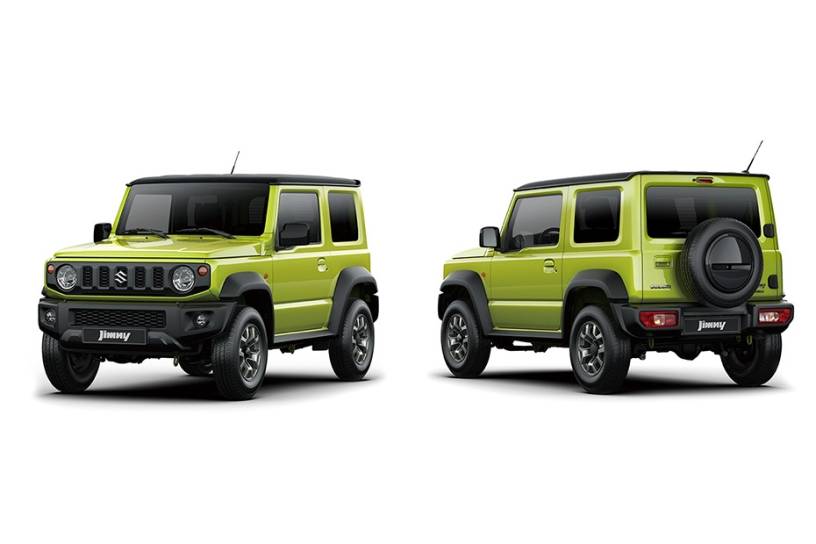 The concept is based on the same platform as the regular Jimny SUV that measures 3645mm in length, 1645mm wide and 1725mm tall. Those small dimensions are part of the reasons why Maruti has no immediate plans to bring the global-spec Jimny, which is powered by a 1.5-litre, 4-cylinder petrol engine that produces 102PS of power and 130Nm of peak torque, to India anytime soon.
If Maruti were to bring the Jimny SUV to India to replace the Gypsy as a true-blue off-roader, it would have to make it more practical. If this pickup concept is put into production, and extended as well, then it could make for an appealing prospect to the Indian Army, which has just recently switched from the Gypsy to the Safari. While the extended iteration might come in as a pick-up for the Army or for other lifestyle purposes, we can't rule out a 5-door version as well. Unlike the Gypsy, the Jimny has grown up to be suitable for an urban lifestyle too. However, given the current timeline, none of that is likely to happen anytime before 2020, if at all.
Also read: Suzuki Jimny vs Maruti Gypsy: Specifications & Features Comparison

The pickup won't be the only Jimny-based concept from Suzuki at the Tokyo Auto Salon as it will be joined by the Jimny Survive concept, a more hardcore off-roading version of the mini 4x4. It gets an increased ride height, off-road tyres, and a steep bumper with an integrated winch and tow hooks. The roof rack, which houses the recovery boards needed if stuck, also seems to double up as a roll cage. This is yet another example of how versatile the small Suzuki Jimny with 4WD really is. It can be retrofitted and modified to suit a variety of purposes.
Read More on : Maruti Gypsy on road price
Was this article helpful ?
0 out of 0 found this helpful