Subros Fire: Maruti Suspends Production At Manesar And Gurgaon
Modified On May 31, 2016 04:33 PM By Alshaar
India's largest car manufacturer, Maruti Suzuki India Limited has suspended production at its Manesar and Guragon plants citing the fire at major air conditioner manufacturer Subros Limited's plant in Manesar.
"Owing to an unfortunate incident of fire at the Manesar facilities of our supplier, M/s Subros Limited, on Sunday, supplies of components from that plant have been disrupted. As a consequence, Maruti Suzuki India Limited will have to temporarily suspend manufacture of cars at its facilities in Manesar and Gurgaon, starting second half Monday," it said in a statement.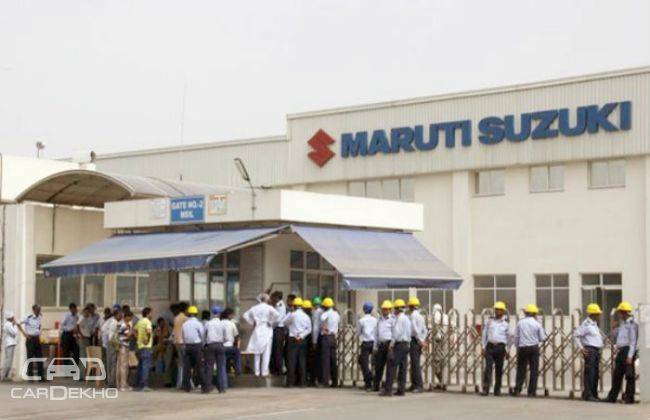 Subros is one of India's major air conditioning parts supplier and caters to the needs of around 60 per cent of Maruti's cars. As per reports, the fire, caused by a blast in a moulding machine, resulted in damage to computers and machines in the Subros Manesar facility while one of the towers also collapsed as a result.
READ: More than 40k Vitara Brezzas booked
The statement from Maruti also informed that it is jointly assessing the extent of damage to essential equipment; and also that it is examining the options available to start supply of components from other facilities. Production is set to resume as soon as components become available, it added.

The combined output from the Manesar and Gurgaon plants is currently about 5,500 vehicles per day and the suspension of operations thus comes at a crucial juncture for Maruti, when the demands for its Vitara Brezza and Baleno are at a skyrocketing high. The impact is not expected to be major unless things remain at dead halt for over a month.
As for Subros, it also supplies air conditioning kits to other manufacturers, including Tata Motors, Mahindra & Mahindra, Force Motors, Renault and Nissan, who are all set to be affected by the recent accident.