Renault Sport R.S. 01 hits the track for the first time
Published On Oct 22, 2014 02:53 PM By Akshit for Renault Scala
In presence of more than 58,000 spectators, French carmaker Renault's Sport R.S. 01 made its first public demonstration at the Jerez track in Spain, for the last leg of the World Series. Sebastien Buemi, the Red Bull driver and Jean Ragnotti were, for once, seated in the bucket seat reserved for first drives.
At the wheel, Alain Prost was impressed by its performance: "The Renault Sport R.S. 01 is magnificent, and that's important in terms of image. This is a new step forward for Renault, since it is launching what is actually a typical Endurance car. It's a real race car, while being closely linked to the product since its design was largely inspired by the new production models".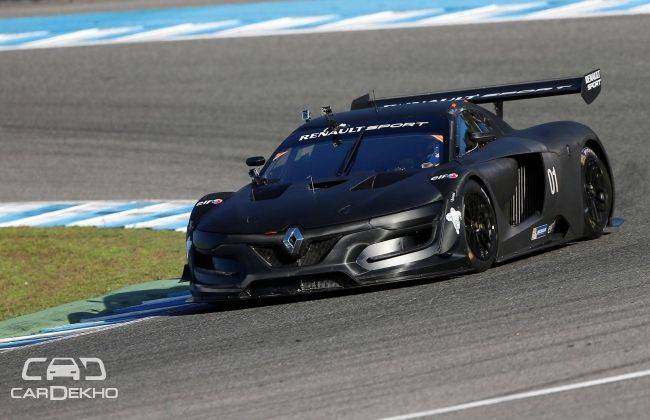 Powering the race car is a Nismo-developed 3.8-litre V6 twin-turbo engine, derived from the cult Nissan GT-R. The engine is capable of churning out over 500 bhp along with 600 Nm of peak torque. The car features carbon monocoque chassis for a weight of less than just 1,100 kg.
Patrice Ratti, CEO of Renault Sport Technologies said, "Renault Sport R.S. 01 is a racing car of extraordinary design, symbolizing Renault's passion for motor sports. The spectacular design lines reflect in themselves the ambitions of this exceptional car, thanks to the efforts and enthusiasm of Laurens van den Acker and his team,. Under the bodywork, it is packed with cutting-edge systems from Renault Sport Technologies. The aim is to achieve an advanced level of performance, delivering thrills for both the driver and the public. If we had to sum up Renault Sport R.S. 01 in a few words, we could describe it as a marriage between the beauty of Renault DeZir and the performance of Formula Renault 3.5!"
Read More on : Renault Scala
This Car Model has expired.
Petrol16.95 kmpl
Diesel21.64 kmpl