Mahindra Verito Vibe Production Stopped
Modified On Sep 21, 2016 12:47 PM By Alshaar for Mahindra Verito Vibe
Virtually drilling a final nail in its coffin, Mahindra & Mahindra has reportedly suspended the production of its sole small car in the country, the Verito Vibe. The hatchback has performed miserably in the market and it was only a matter of time that the car was taken off the production lines.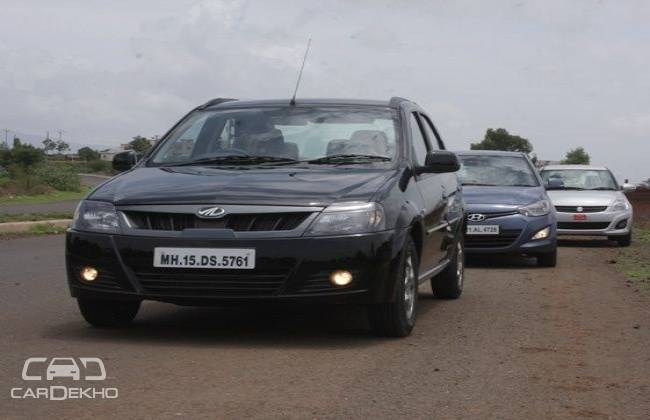 No production of the Vibe has taken place in this financial year, according to Business Standard, as the domestic carmaker has sold a paltry 32 units of the car in the first five months of the current financial year. In fact, the Verito Vibe had sold just 619 units in the whole of last year.
Meanwhile, the company has maintained that the company's rare non-SUV product has not been discontinued nor are there any plans to do so. The production, however, is expected to remain suspended till the stocks of the car are cleared out from dealerships across the country.
The Vibe was launched by Mahindra back in 2013 and was based on the Verito sedan. Available in a total of three variants, the car is powered by a 1.5-litre dCi diesel motor from Renault that produces a peak power of 65PS at 4,000rpm and 160Nm of torque at 2,000rpm
The Verito Vibe could never really appeal to the Indian masses because of its relatively steeper pricing and also its inability to challenge established competitors likes the Hyundai Elite i20 and the Maruti Suzuki Swift at the time. But with smaller cars not being Mahindra's forte, what more could one have expected.
Read More on : Mahindra Verito Vibe
Was this article helpful ?
1 out of 1 found this helpful