Hot Happenings of the Week
Modified On Apr 18, 2018 05:36 PM By Anonymous
Following our trend of breaking the exclusive stories, and covering all the major actions happening all around, this week as well went fantastic for us at CarDekho. The biggest happening of this week has been the Launch of much awaited D segment Sedan, Hyundai Elantra Fluidic on August 13th. The other two launches included, the Conquest Vehicles's Evade, world's most expensive SUV in India at Rs 8.5 crore and Honda City S in Automatic tranmission at Rs 9.10 lakh. We also cracked the story of Nissan's plans of launching Micra's mid-life facelift version. There were some other hot stories as well covered by us within the week, so here we bring to you a weekly synopsis of all the major happenings taken place. World's Most Expensive SUV in India for Rs 8.5 crore, Available After the Launch

Conquest Vehicles, the Candian auto maker known for designing world-class SUVs based on military designs launched the Evade in India, which is currently the world's most expensive SUV. It has been prised at Rs 8.5 crore. The Evade is the company's first unarmored SUV in India.
Read More
Nissan Micra to get a mid-life facelift -SCOOP

Nissan India's maiden hatchback, Nissan Micra is soon going to get a mid-life facelift to help it giving a refreshed look. However, there are not going to major changes, but a minor cosmetic in and out like steering mounted audio controls, USB, aux connectivity and some more add-ons in the feature list. The facelift version is expected to either come by the end of this year or early next year.
Read More
Quick 5 on Nissan Evalia

On the occasion of Nissan Evalia drive, we did a quick 5 with Nissan India's MD and CEO, Mr. Takayuki Ishida to know his views about the future of Evalia in India.
Read More
Hyundai Neo Fluidic Elantra Launched at Rs.12.51 Lakh

The much awaited D Segment Sedan, Hyundai Neo Fluidic Elantra from Hyundai India was finally launched on August 13 at a starting price of Rs 12.51 lakh (Ex-Showroom, New Delhi). The all new Hyundai Elantra Fluidic was rolled out in a total 7 variants, out of which three are petrol and four are diesel. The new Elantra Fluidic Diesel stars at a price of Rs 12.91 lakh. (ex-showroom, New Delhi)
Read More
1 Lakh Ford Figo and Classic Cars Recalled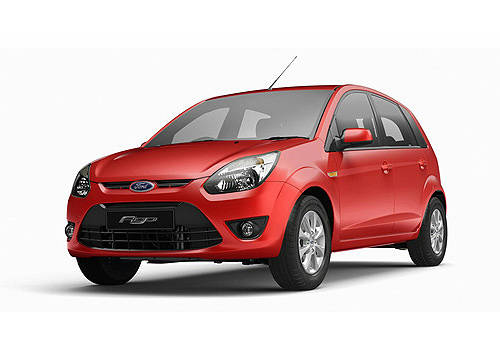 Ford India has decided to recall more than one lakh units of its two cars including the Figo and Classic to repiar suspension and power-steering that might lead to fire and braking danger. However, such a problem has not been reported anywhere, but the company has taken such a decision seeing the potential threat.
Read More
Chevrolet Trax, Ready to Make its World Debut at Paris Motor Show

After revealing the official pictures of the compact SUV, Chevrolet Trax, General Motors has now announced that it will make its world debut in the coming Paris Motor Show on September 27. FYI, the trax will be the first compact SUV from the GM.
Read More
New Range Rover Images Released

Land Rover has finally unveiled the official images of the fourth-generation Range Rover ahead of its debut at the upcoming Paris Motor Show. It will be the world's first SUV which has been made on an all-aluminium monocoque, which makes it 420kg lighter than the existing version.
Read More
Maybach Discontinued

Journey for the German Auto giant, Maybach now comes to an end which is known for developing the super luxury cars around the world. Such a decision has come out as no shock, as the company has been struggling very hard in making profits.
Read More
2014 Hyundai i10; Spy Pictures

After doing wonders all around, Hyundai i10 is now going to get a makeover, which will be launched by 2014. This will be the second generation of the hatchback. And what has made us believe more strongly on this, is the fact that it was for the first time, it was spotted doing test runs.
Read More
Honda City S Automatic Re-introduced at Rs 9.10 lakh- Exclusive

Seeing the competition rising, Honda cars India has been finally brought the automatic version of Honda City's S line, which is the entry level variant of the car. The car was introduced softly across India at a price of Rs 9.10 lakh. Including the all new variant, Honda City now has a total 8 variants.
Read More
Skoda Rapid Now Goes More Affordable with Rs 9999 EMI Scheme

The Rapid which has been doing great for the Skoda Auto India, now has come up with an exciting new scheme to make the car more affordable for buyers. With the Volkswagen Finance Pvt Ltd, the company is providing a Rs 9999 EMI scheme on the Rapid for a limited period, but will surely help the firm in luring more customers.
Read More
Toyota India Cars to Go expensive From September 1

Toyota India which had hiked the price of its entire line up in June, has now announced to once again hike the the prices of all its vehicles by 1.5 per cent. And the reason justified by the company is the constant fall in rupee value.
Read More
Tata Nano Unveils Nano merchandise online store

In an attempt to get more approachable and closer to the potential buyers of Tata Nano, Tata Motors have launched the 'Nano merchandise online store' on Ebay. This is the first time that a car brand will be selling its merchandise through Ebay.in.
Read More
Mahindra XUV500 Automatic Transmission Variant Delayed

The launch plans of Mahindra XUV500's automatic transmission version is in the news for months, and there are many who are eagerly waiting for its launch, but our trusted sources have said that its launch might push to 2014.
Read More
Was this article helpful ?
0 out of 0 found this helpful