GST Effect: Tata Motors Slashes Prices By Up To 12 Per Cent
Modified On Jul 14, 2017 05:05 PM By Raunak
Post-GST, Tata Motors' lineup sees a price drop ranging between Rs 3,300 to 2.17 lakh!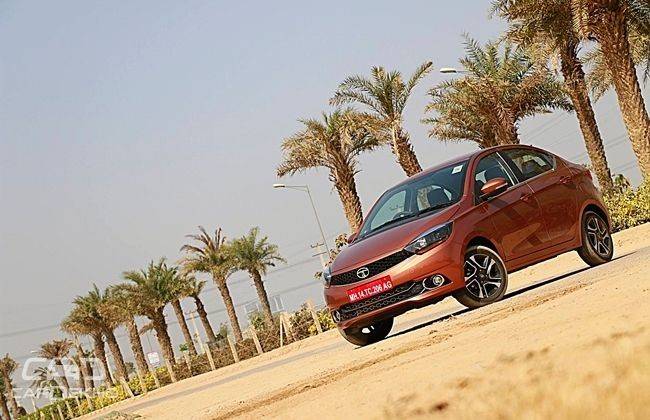 Homegrown automaker, Tata Motors, has announced their post-GST prices today. Tata has passed on the benefits from the Goods and Service Tax to its customers by slashing the ex-showroom prices of its products by up to 12 per cent.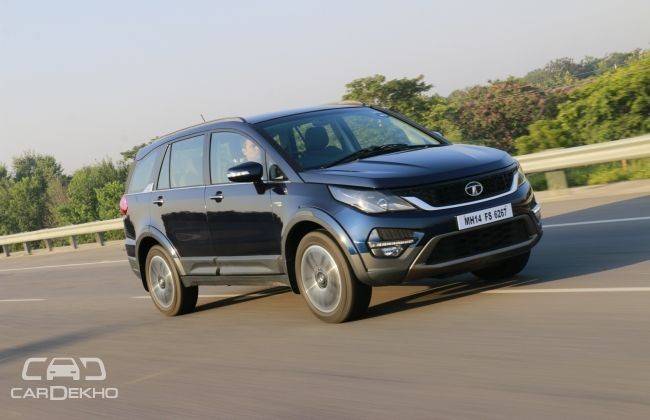 The 12 per cent reduction is a result of the implementation of GST, which came into effect from July 01, 2017. The price drop ranges between Rs 3,300 to 2.17 lakh depending on the model and variant. Various taxes (excise duty, value added tax, different cesses etc) have been replaced by GST and the impact on the automotive industry has been largely positive.
So far, we have seen announcements from automakers such as Jaguar Land Rover, Audi, Maruti Suzuki, Toyota, Honda and Ford. With this announcement, Tata Motors too now joins the bandwagon that has been passing on GST benefits to car buyers.
Confused about GST? Don't worry, understand the impact of GST on various segments here: Impact of GST On Car Prices In India
Here's a look at the prices of all the major Tata Motors models before and after the implementation of the new tax structure:
Prices (Ex-Showroom, New Delhi)
| | | | |
| --- | --- | --- | --- |
| Model | Pre-GST Price Range | Post-GST Price Range | Price Difference |
| Bolt | Rs 4.78 - 7.43 lakh | Rs 4.63 - 7.16 lakh | Rs 15,000 - 27,000 |
| Hexa | Rs 11.99 - 17.66 lakh | Rs 10.95 - 16.23 lakh | Rs 1.04 - 1.43 lakh |
| Nano | Rs 2.29 - 3.26 lakh | Rs 2.29 - 3.26 lakh | 0 |
| Safari Storme | Rs 10.72 - 15.72 lakh | Rs 9.78 - 14.47 lakh | Rs 94,000 |
| Sumo | Rs 7.26 - 8.7 lakh | Rs 6.86 - 8.03 lakh | Rs 40,000 - 67,000 |
| Tiago | Rs 3.3 - 5.68 lakh | Rs 3.21 - 5.64 lakh | Rs 9,000 - 4,000 |
| Tigor | Rs 4.7 - 7.09 lakh | Rs 4.58 - 6.87 lakh | Rs 12,000 - 22,000 |
| Zest | Rs 5.29 - 8.74 lakh | Rs 5.16 - 8.48 lakh | Rs 13,000 - 26,000 |
Prices (Ex-Showroom, Mumbai)
| | | | |
| --- | --- | --- | --- |
| Model | Pre-GST Price Range | Post-GST Price Range | Price Difference |
| Bolt | Rs 5.04 - 7.85 lakh | Rs 4.69 - 727 lakh | Rs 35,000 - 58,000 |
| Hexa | Rs 12.11 - 17.72 lakh | Rs 11.13 - 16.4 lakh | Rs 98,000 - 1.32 lakh |
| Nano | Rs 2.53 - 3.54 lakh | Rs 2.52 - 3.54 lakh | Rs 1,000 - 0 |
| Safari Storme | Rs 11.31 - 16.24 lakh | Rs 9.89 - 14.35 lakh | Rs 1.42 - 1.89 lakh |
| Sumo | Rs 7.47 - 8.88 lakh | Rs 6.8 - 7.89 lakh | Rs 67,000 - 99,000 |
| Tiago | Rs 3.54 - 6.23 lakh | Rs 3.26 lakh - 5.71 lakh | Rs 28,000 - 52,000 |
| Tigor | Rs 4.93 - 7.48 lakh | Rs 4.57 - 6.88 lakh | Rs 36,000 - 60,000 |
| Zest | Rs 5.61 - 9.21 lakh | Rs 5.24 - 8.59 lakh | Rs 37,000 - 62,000 |