Tata Safari DICOR Bids Goodbye
Modified On Jul 14, 2017 02:18 PM By Rachit Shad for Tata Safari 2005-2017
430953 Views

Write a comment
The moniker lives on in its Storme form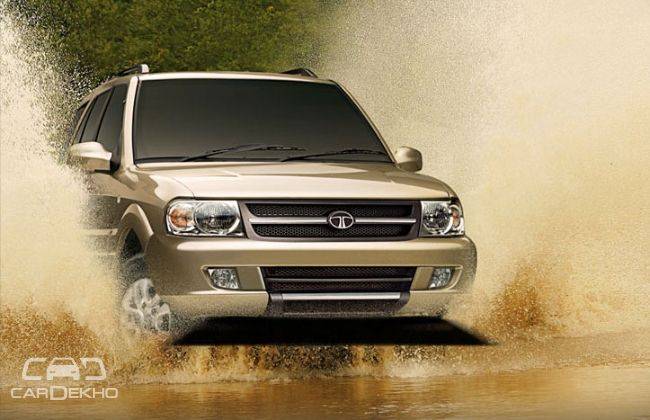 This is going to be a heartfelt obituary. So please pardon my overwhelming, over-saturated throwbacks from the history books of my life. But before we get there, let's get the crux of the matter out of the way - the Tata Safari DICOR is no more but the name marches on in its Storme form.

It was the year 1998 and I was about to enter the 'teen' years of my tenure in the living, breathing form. I still remember the first time I saw the Tata Safari roaring past us even when we were well past the lowest three digit number on the odometer. Somewhere in my teeny-tiny but super-eager brain cells, ignited a love spark for the bigness of the thing. Ever since, I have tried my father to get one as a family car. Every single time I was shushed away.
But then came the years when I could actually afford to buy one, on EMIs of course! Thankfully, those years also brought some sense into me. It was then when I started analysing cars more objectively. I drove the Tata Safari DICOR in 2009 and could finally understand what my father was on about. You know what they say about never meeting/driving your childhood heroes. It was a classic case in point. As an overall package, I was left heartbroken.

It always had such a demanding road presence that anyone in a 5-metre radius would give way for your seven-seater diesel guzzler. Simply put, the combination of a 2.2-litre motor producing 140PS/320Nm, 205mm of ground clearance and a potent 4x4 tech made it a favourite amongst those who liked to tackle the rough stuff on the go.
Tata Motors stubbornly stuck with the original recipe (first-generation platform) for the Safari and only gave it cosmetic and a few technical updates over the years. Meanwhile, competitors brought in their products to take the game away from the old-school Safari. They were better at equipment levels, build quality and equated to be more value for money.

We, as a team, are absolutely gutted that the Safari has gone and may never come back. It has passed on the torch to the Storme to try and lead the way for simple, honest to god mechanical engineering.
Also Read: Tata Safari Evolution
Read More on : Safari diesel
Was this article helpful ?
0 out of 0 found this helpful