GM India to bring five new cars in 2012, product line-up revision on cards
Modified On Dec 22, 2011 05:34 PM By Meenal for Chevrolet Spark
The year 2012 could bring as many as five new cars from General Motors in varied fuel options. Moreover, General Motors India president Karl Slym who will be vacating his position in India next year also said that they might be looking to replace a few cars in India with the intended cars to spruce up their India product portfolio. However, he chose to keep it to himself whether they are looking to replace all five existing cars with new cars in India or just a few.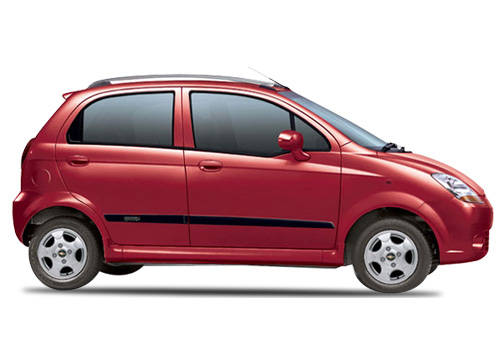 See More Chevrolet Spark Pictures Read More on Chevrolet Spark

He refused to come up with any such name of what could be considered for a potential replacement. But, he had been clear on one point. Out of the five new cars, there is going to be a small low-cost car from GM India with a sub-1.5 L engine more to meet the needs of the Indian consumer. It is the Chervolet Spark that comes with the lowest capacity engine of 1.0 L to power the car. Now, when Slym ruled out the possibility of a sub-Spark car, which leaves the option of the engine in the range of 1.0L -1.5 L for the new small car. Slym has not been quite transparent on what fuel options the new car line-up for India will comprise of. One might as well speculate if the Chevrolet Beat electric car prototype recently displayed in Bangalore will be among the new launches.

See More Chevrolet Volt Pictures Read More on Chevrolet Volt

It is the electric car that borrows the 170 kg Li-ion battery exuding 20 KW of peak power from Chevrolet Volt to run 130 km in a single charge. But, Slym was not positive when asked if the launch is going to be anytime soon. So, we might keep our hopes up for the time being than anything else. Also, General Motors was known to be focused on small capacity super-efficient turbocharged direct-injection petrol engines to overcome the domination of the diesel engines. So, will that also be on the cards from the global auto giant. Well, the speculation will just go on, but the fact remains that GM India is up for a major re-organisation where its car models in India are concerned.
Read More on : Chevrolet Spark expert review