Fancy Buying The 2017 Hyundai Verna? Check Out These Facts
Modified On Aug 31, 2017 07:14 PM By Raunak for Hyundai Verna
The all-new fifth-gen Verna is available more or less in the same price range as the fourth-gen model, at least for the first 20,000 customers!
Were you waiting for the new Hyundai Verna? Your wait is finally over as Hyundai has launched the fifth-generation model in the country yesterday.

The price range of the new Hyundai Verna is more or less in the same vicinity as the previous model, given the fact that the former offers a lot more in terms of features. Undoubtedly, the new Verna is the most loaded car in the mid-size sedan segment today.
Price Check (ex-showroom, New Delhi)
Fourth-gen Hyundai Verna (old)
Petrol: Rs 7.84 - 10.50 lakh
Diesel: Rs 9.06 - 12.62 lakh

2017 fifth-generation Hyundai Verna
Petrol: Rs 7.99 - Rs 12.23 lakh (new range-topping petrol automatic has been added, while the top-spec petrol-manual is roughly around Rs 50,000 expensive)
Diesel: Rs 9.19 - 12.61 lakh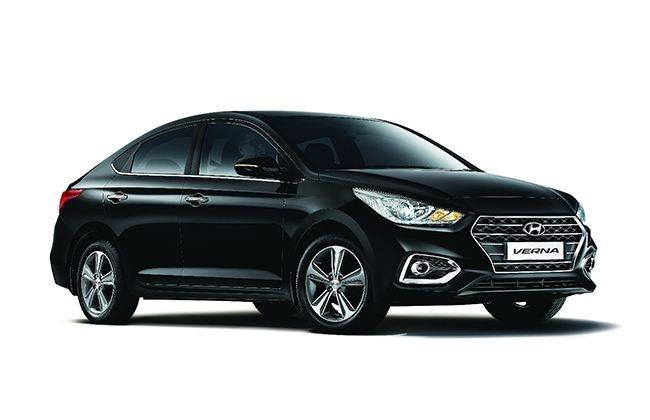 Check out what the new Verna offers extra over the old model: Hyundai Verna: Old Vs New
Petrol: Rs 8.46 - 13.37 lakh
Diesel: Rs 10.69 - 13.43 lakh
Petrol: Rs 7.65 - 10.41 lakh
Diesel: Rs 9.42 - 11.55 lakh
Maruti Suzuki Launches Ciaz S At Rs 9.39 Lakh
If you had booked the 2017 Hyundai Verna before it was launched on August 22, Hyundai was offering an assurance of early delivery. Also, these prices are introductory and are only for the first 20,000 customers!

According to Hyundai, over 45,000 people have shown interest in the new Verna till now. Out of that, the South Korean automaker is expecting 20 per cent will be converted into bookings (roughly around 8000-9000). Hyundai has confirmed that it has received over 3000 bookings till now.
Like always, the Verna's diesel models continue to be the sale churners as Hyundai stated that 60 per cent of the enquiries are for the same. Its 1.6-litre diesel, which is the most powerful motor in its class, has always been its forte.

Though the 1.6-litre diesel remains the same in terms of peak output, the torque is poured in much early than before (1500rpm as opposed to 1900rpm in the previous model), which should improve its drivability further! Also, the torque range (1500-3000rpm) has been increased compared to the previous tune (1900-2750rpm).

Besides the now standard 6-speed manual (petrol had 5-speed manual before), Hyundai has also added a new 6-speed automatic in the 2017 Verna (petrol and diesel). However, the majority (nearly 70 per cent) are interested in its manual versions.
In all, the 2017 Hyundai Verna has taken its game further with an apt pricing and several new features lifted from the D-segment. If we had to pick from its four trim levels we would go for the SX petrol trim as it offers the best feature-price combo! But if you can stretch your budget we suggest that you should go for the range-topping SX (O) trim. It not only offers a total of six airbags but also packs goodies such as ventilated front seats, hands-free boot and AC odour eliminator, among others, which differentiate the Verna from its C-segment peers by a wide, wide margin! Besides this, the value-for-money option is the EX trim, which also offers both petrol and diesel automatic versions in the entire lineup. Check out complete info here: 2017 Hyundai Verna: Variants Explained
Don't Miss: 2017 Hyundai Verna: First Drive Review
Read More on : Hyundai Verna Automatic