Decoded: Skoda Rapid 'Buy Now Pay In 2019' Offer
Published On Dec 05, 2017 03:38 PM By CarDekho for Skoda Rapid
The offer is intended to increase the sales and clear up some inventory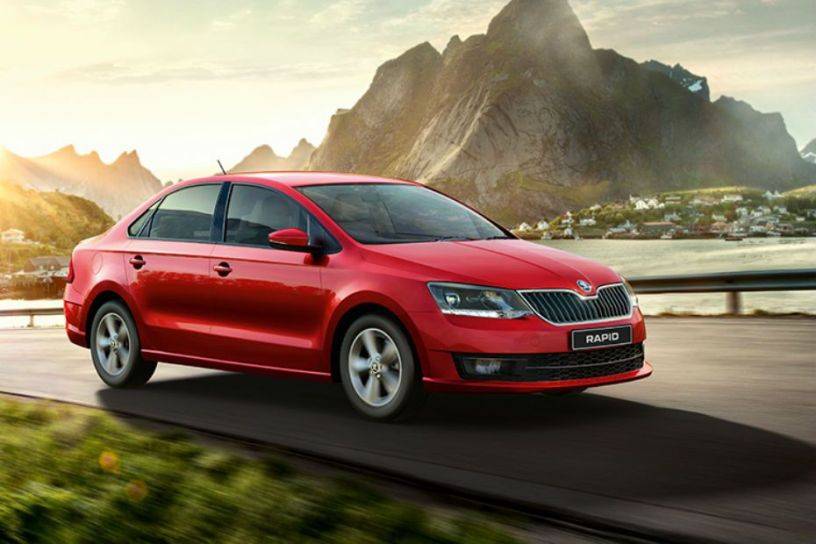 Skoda's finance division is offering a low interest rate of 6.99 per cent on the Rapid to give its sales a push. In addition, the company is throwing in the option of a deferred EMI plan that will give buyers EMI-free first year of ownership.
The loan term is flexible and can stretch up to seven years. If you're interested in adding the 12 months of grace period, then the EMIs will spread across six years to cover the first seven years of the vehicle's life.
Skoda Announces Price Hike From New Year Onwards

Let's see how much you stand to save with this offer if you were to buy the top variant with the diesel engine and automatic transmission.
The Skoda Rapid Style TDI automatic costs Rs 13.47 lakh (ex-showroom Delhi). Skoda can finance about 80 per cent of the ex-showroom price, which makes Rs 10.77 lakh your principal amount. With a five-year tenure, the lower rate of interest alone saves you about Rs 62,000 as major banks are currently offering car loans at roughly 9.00 per cent.
If you choose a five-year loan tenure with Skoda Finance, then your EMI stands at Rs 21,321 for the top variant of the Skoda Rapid. Adding the grace period to the duration brings your loan tenure to four years and increases your EMI to Rs 25,785 thereby saving you a total of about Rs 41,500 in the process. More importantly, you won't be paying Rs. 2.56 lakh in the first year. Setting it aside in a recurring deposit for 12 months with an interest rate of 6.75 per cent will fetch you an additional sum of Rs 9,500. That's if you're playing it safe. Several other investment options can deliver higher returns with higher risks.

This offer is a good option for salaried employees as well as a business person. An employee expecting a raise shortly can buy a bigger car and pay off the instalments after getting the bumped up salary. Self-employed people will appreciate having more cash on hand to invest towards their business and putting that money to work. It's also an excellent option for those who have invested towards a fixed deposit, mutual fund, etc. and waiting for the investment to mature.
Some Skoda dealerships are also selling off Rapid demo cars with attractive discounts. These cars also come with manufacturer warranty. Prices of the Skoda Rapid start at Rs 8.49 lakh for the Active variant with a petrol engine and a manual transmission. The petrol range tops out at Rs 12.10 lakh while the diesel variants are priced between Rs 9.71 lakh and Rs 13.47 lakh.
You can contact a Skoda dealership for the exact details about the offer.
Audi Brings New Offers As Year Comes To End
Renault Rolls Out Year-End Offers On The Kwid
Tata Motors Announces Year-End Discounts
Read More on : Rapid diesel
Was this article helpful ?
0 out of 0 found this helpful