BMW 7 Series Petrol vs Diesel – Real-World Performance And Mileage Comparison
Modified On Jun 19, 2018 03:52 PM By Khan Mohd. for BMW 7 Series 2015-2019
Both the versions are neck and neck in terms of performance. But how much more fuel efficient is the diesel? Our real-world tests reveal the answer.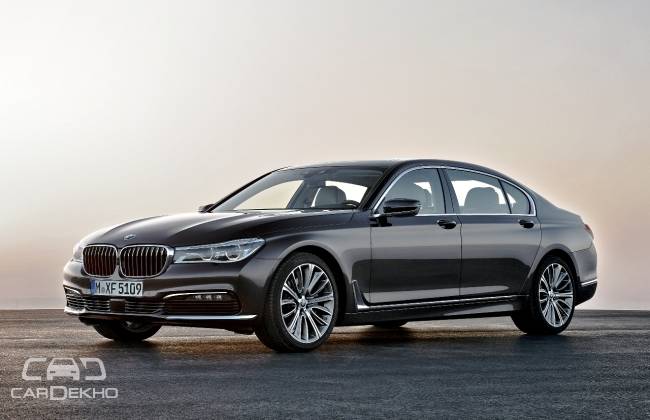 The 7 Series is the flagship BMW sedan in India. It's available in both petrol and diesel iterations. We tested the BMW 740Li and the BMW 730Ld to know which of the two offers better performance and mileage in real-world conditions.
Performance comparison

The petrol as well as the diesel BMW 7 Series are equipped with 3.0-litre engines. It's the 730Ld that lags behind in terms of power (-61.5PS) but, expectedly, it's also the torquier one and trumps the 740Li by 200Nm. Mated to an 8-speed automatic gearbox, the acceleration figures of both the variants are surprising. The nearly two-ton heavy sedan (in both petrol and diesel guises) sprints from 0 to 100kmph in just 6.11 seconds with the petrol engine, and in 6.35s with the diesel. The petrol version is 0.24 seconds quicker than the diesel.
The braking distance of this luxury sedan is 39.38 metres and 37.76 metres with its petrol and diesel versions, respectively. So, while the petrol is quicker to accelerate, it also takes a longer distance to come to a complete halt.
Fuel efficiency comparison

Between the petrol and the diesel 7 Series, the former is a fuel guzzler as we can see even from its claimed mileage. The same was further proven in our tests. The city mileage of both the versions didn't touch double figures, with the diesel being 1.24kmpl more fuel efficient than the petrol at 8.57kmpl. Both the petrol and diesel versions of the 7 Series returned closer to their claimed FE figures out on the highway. The diesel 7 Series returned 3.74kmpl more than the petrol on the highway.
Price
The BMW 740Li Design Pure Excellence Signature costs Rs 1.32 crore while the BMW 730Ld Design Pure Excellence Signature costs Rs 1.29 crore (ex-showroom).
The 730Ld is available in more variants as well, the ex-showroom prices of which are as follows:
730Ld Design Pure Excellence (CBU): Rs 1.51 crore*
730Ld Design Pure Excellence Eminence: Rs 1.2 crore*
730Ld Design Pure Excellence Signature: Rs 1.29 crore*
730Ld M Sport: Rs 1.32 crore*
*ex-showroom prices
We hope the above test data has helped you know the everyday performance of the BMW 7-Series. For more such real-world test stories, stay tuned to CarDekho.
Recommended: 2019 BMW 8 Series Unveiled; Rivals Mercedes-Benz S-Class Coupe
Read More on : BMW 7 Series Automatic
Was this article helpful ?
0 out of 0 found this helpful