Audi RS7 Piloted Driving Concept Achieves 140mph
Modified On Oct 20, 2014 12:57 PM By Sourabh for Audi RS7 2015-2019
A driverless car reaches a speed of 140mph (225kmph). Yes, you heard it right. Audi with its RS7 Piloted Driving Concept achieved another milestone in its Piloted Driving Concept with car clinching a spectacular feat. What started as TT concept on the Bonneville salt lake achieved a new level at Hockenheimring racetrack on 19th October 2014.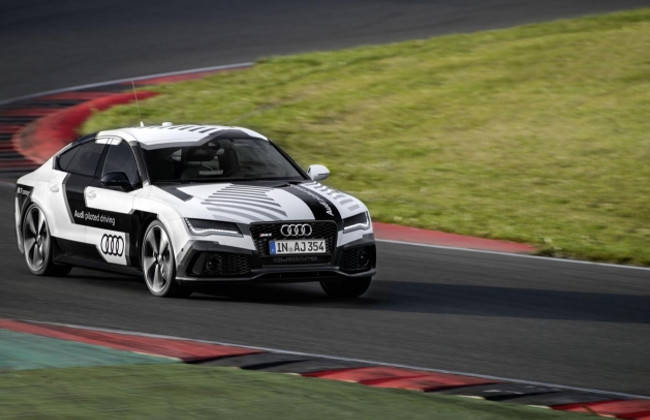 At the DTM season finale, Audi with Piloted driving achieved one of the most important development in its ten year of pilot car development. The car was developed by the experts from Volkswagen Group Research, the Electronics Research Laboratory (ERL) and Stanford University (both in California).

"The top performance by the Audi RS 7 today substantiates the skills of our development team with regard to piloted driving at Audi," said Prof. Dr. Ulrich Hackenberg, Board Member for Technical Development at AUDI AG. "The derivations from series production, particularly in terms of precision and performance, are of great value for our further development steps."
At the race track, the car uses specially corrected GPS signals. The GPS data is transmitted to the vehicles via WiFi connectivity. Audi RS 7 piloted driving concept develops an output of 560 hp and a top speed of 305 km/h (189.5 mph).

The car also uses 3D camera and computer program. The combined fuel economy of Audi RS7 is l/100 km: 9.5 – 4.7 (24.8 – 50.0 US mpg) and combined CO2 emissions in g/km: 221 – 122 (355.7 – 196.3 g/mi)
Read More on : Audi RS7 review