Toyota Halts Production as Inventory Reduces After a Blast
Modified On Feb 04, 2016 12:56 PM By Nabeel for Toyota Innova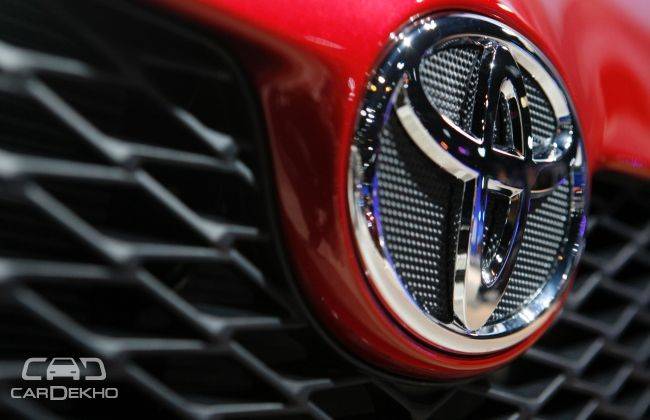 Toyota has suffered a setback in the international market. A steel manufacturing plant, from which Toyota Japan draws its raw material, became victim to a blast. This has led to the scarcity of raw material in the automakers inventory. It is of great importance to point out that Toyota is the biggest car manufacturer of the world and 40% of its total production undergoes in Japan. In 2015, Toyota sold 10.151 million vehicles all over the world and was crowned as the top selling carmaker. This feat was achieved by Toyota consecutively for the fourth time.
Due to imminent lack of supply, production in the Japanese plant will be closed for the next week. Japan's Aichi steelworks, the industry which suffered from the blast, is the producer of steel for Toyota engines, transmissions and chassis members. Other production places like Burnaston, in Derbyshire, UK and the engine manufacturing unit in Deeside, North Wales - will work in full capacity. Toyota is still optimistic that it will still retain the top carmaker of the world tag and soon, it might buy the remaining stake in Daihatsu Motor Company Limited, a mini-vehicle maker. Toyota currently owns 51.2% stake in the company and is planning for full ownership.
In a statement regarding the event, Toyota said that it plans to resume operations on February 15, so as the impact of this tragedy creates a minimum effect. Meanwhile, Toyota will be acquiring supply from Aichi Steel's substitutes. Earlier, fire at a plant of an affiliate supplier brought domestic production to a halt in 1997. The factories were up and working in five days.
Also Read: Toyota Innova Crysta Specifications and Details
Read More on : Innova
Was this article helpful ?
0 out of 0 found this helpful