Next Generation Mahindra Scorpio and XUV500 Coming Before 2020
Modified On Jul 26, 2018 12:00 AM By Dhruv Attri
Mahindra is working on new platforms with SsangYong that will underpin several of its new models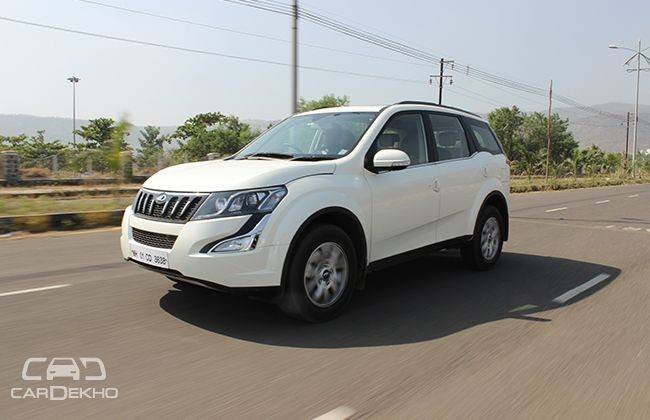 Mahindra will soon be dishing out a generation change to the two top dogs in its lineup, the Scorpio and the XUV500. The new generation models will be based on new platforms that SsangYong and Mahindra are developing together, officials of the Chakan-based manufacturer announced during a press meet for the launch of the petrol-powered XUV500 in Australia.
The carmaker announced that the new generation Scorpio and XUV500 are being developed to meet global emissions and crash safety regulations. Since India will welcome BSVI norms in 2020 and all cars will have to abide by the BNVSAP crash test regulations from 2019, Mahindra is certainly refreshing its SUVs for the big change. The XUV500 currently holds 4 stars in Australia's crash tests and Mahindra officials also announced that a new platform will ensure that the SUV scores 5 star ratings when the time comes. Also Read: BS-VI Fuel Is Almost Here But Where Are BS-VI Cars?
Both the SUVs are due for a generation change as the Scorpio saw a mild facelift last year and has soldiered on with just a single generation change from 2002 when it first entered the Indian market. As for the XUV500, Mahindra's first monocoque SUV, it was first launched in the year 2011 and received a facelift in mid-2015. That said, both the SUVs are still managing respectable sales figures given the price point. The February 2018 sales for the Scorpio and XUV500 stood at 4,851 and 1,901 units, respectively, sitting significantly higher than its rivals, the Safari(320) and the Hexa(895) from Tata.
Mahindra's plans for the next decade includes more than just generation changes to existing models. It plans to launch two new EVs by 2019 and at least four in the next three years. So expect electric versions of the KUV100, Scorpio or even the XUV500 also making their way to the roads in the near future.
Read More on : Scorpio diesel
Was this article helpful ?
0 out of 0 found this helpful