New Maruti Swift ads now on print media
Published On Jul 22, 2011 01:05 PM By Vikas for Maruti Swift
The countdown for the launch of the new Maruti Swift has already begun and Maruti India is making the most of it by promoting its super hit hatchback Maruti Swift in every possible way. With the launch date approaching very near, Maruti India is aggressively marketing it by printing the advertisements in the leading newspapers to aggravate popularity among the consumers. The new Maruti Swift launch is going to take place on August 17th, this year and the car market is vibrant with the bookings pouring in for the new Swift.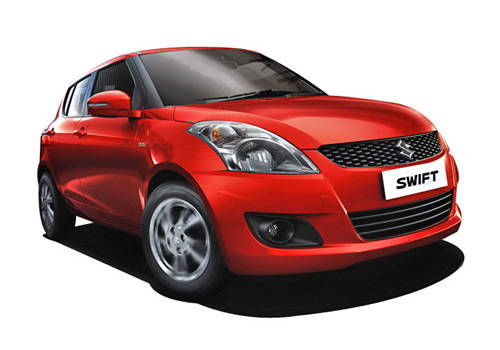 See More New Maruti Swift Pictures Read More on New Maruti Swift
The potential customers are thrilled with the new Maruti Swift launch especially with its remarkable fuel efficiency in both petrol and diesel variants, in the present dire conditions when the fuel economy is the most important aspect. While the Maruti Swift current version still continues to rule the Indian auto market, the new Maruti Swift is a boon to the consumers with its exceptional fuel economy and diesel option; the cosmetic changes with a few mechanical changes for good are added bonus. The new Maruti Swift is believed to be lighter compared to its current version due to the effective use of the plastic fuel tank against the current metal fuel tank.

See More New Maruti Swift Pictures Read More on New Maruti Swift
The quick new Maruti Swift review shows 1.2 litre petrol engine which can produce a maximum power output up to 90 Bhp and 1.3 litre Multi-jet diesel engine. The new Maruti Swift is deployed with a five-speed manual gear box and is available in seven variants.The launch of a dedicated new Maruti Swift website, the newspaper advertisements are all working out very well for Maruti India, who is already on the cloud nine with enormous response from the consumers.
Read More on : Maruti Swift review