Delhi Diesel Ban: Mercedes-Benz Puts Hold On All Investments In India
Modified On May 19, 2016 05:15 PM By Alshaar
Signalling the possible shape of things to come, Mercedes-Benz has claimed to put a hold on all investments in India, following the blanket ban on registration of new diesel vehicles in Delhi. The German carmaker has also indicated more severe measures if the air around the diesel ban isn't cleared soon.
On the sidelines of the launch of its latest offering in India – the GLS 350d SUV – on Wednesday, Mercedes-Benz India managing director and CEO, Roland Forger told the media, "Most of the decisions are being postponed rather than completely cancelled."
"If the ban continues, then certainly cancellations will come into play. Things could have been better with some clarity over the issue, but as a responsible carmaker we are adhering to all the mandated norms and wait is also on the diesel issue," he added.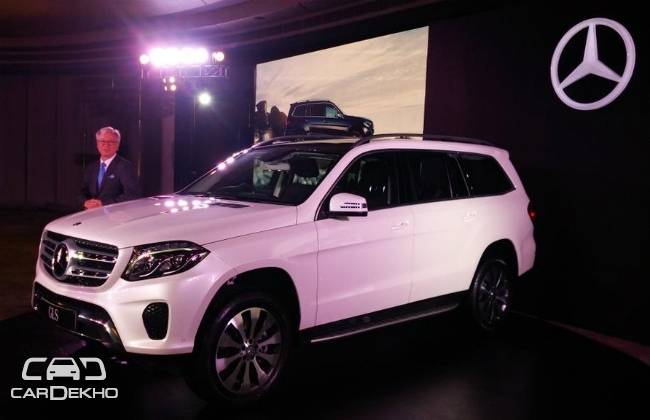 Part of the Daimler Group, Mercedes has invested Rs 1,000 crore over the past 10 years in its Chakan plant. The GLS 350d, priced at Rs 80.40 lakh (ex-showroom Pune), is part of the ones assembled here.
READ: Merc eyeing biodiesel switch in India
A fresh investment of Rs 150 crore to double the plant's production capacity was announced recently but the diesel car ban has raised the issue of India as an investment destination, with Delhi contributing to around one-eighth of the total car volumes in the country.

As pointed out above, the brand with the three-pointed star has been among the worst-hit after the Supreme Court extended the ban, which was first imposed in December last year. It restricts the registration of any new vehicle with engine displacement exceeding 2000cc.
Barring a few petrol models, most other cars in Mercedes India's portfolio come strapped with 2,143-cc and larger diesel engines. And for the past six months, no new models from this lineup have been registered in the NCR, giving rivals like Audi and BMW the edge in the area.

Mercedes is not the lone fighter in this battle though as companies like Toyota have also come forward vociferously against the ban. If the restrictions are extended across the country, the automobile market could be in for a serious blow.
Do you support the ban or feel that it is unjust? Let us know in the comments section below.
Was this article helpful ?
0 out of 0 found this helpful