Bajaj's Budget Car, Qute – Launching Or Not?
Modified On Aug 02, 2017 10:16 AM By Tushar for Bajaj RE60
Recent rumours have led many to believe Bajaj has finally launched a new budget car/the Qute quadricycle in India. We clear the air on the matter.
WhatsApp forwards in India seem to have become a more trustworthy source of information than the Press Trust of India. A recent forward indicated that Bajaj has launched its, and, indeed, the world's cheapest car at Rs 60,000.
This message is completely FALSE.
Leave aside the fact that Rs 60,000 is the amount Bajaj charges for the Bajaj V12 (a 125cc commuter motorcycle). The image itself (posted above) is of the Bajaj Lite concept!
So there, we've cleared the air on this rumour. But if you want some more insight and a status update on the Bajaj Qute, keep reading!
Memory Refresher
The Bajaj Lite was a low-cost car concept that was unveiled just before the 2008 Delhi Auto Expo. The car was expected to go on sale around 2011-12 with a price tag of approximately Rs 1.3 lakh, with another highlight being a rumoured fuel efficiency of 35kmpl. In fact, it was also supposed to employ an automated manual transmission (AMT); over half a decade before India got its first popular AMT car, the Maruti Suzuki Celerio.
The car itself was the brainchild of Bajaj in collaboration with the Renault-Nissan alliance. The latter was a key player in the feasibility study for the low-cost car project. The research and development was handled by Bajaj and in January 2012, the RE60 (now known as the Bajaj Qute) was unveiled. In September that same year, the Renault-Nissan alliance walked out of the project but Bajaj continued the development by itself.
What is the Bajaj Qute?
The Qute is Bajaj's way of providing four-wheel mobility and the brand calls it a quadricycle, not a car. It is powered by a 216.6cc petrol engine (CNG/LPG compatible) that makes just 13.2PS of power and has a top speed of 70kmph. It even uses a 5-speed sequential gearbox like a motorcycle and measures just 2,752mm in length i.e. it's smaller than the Ford Endeavour's wheelbase!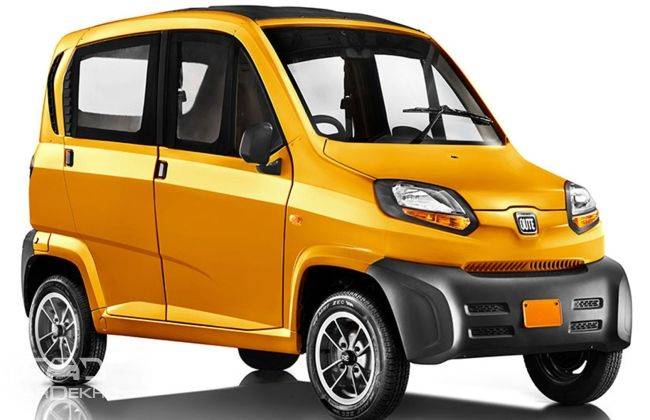 Is it really launching in India?
Not yet.
Yes, the car has been production-ready and is already being exported to countries like Turkey and Sri Lanka with expansion plans in Ecuador, Peru, Kenya and other emerging markets. However, it has faced a lot of objections from various unions and even some of Bajaj's competitors.
Why has its launch been delayed?
Various parties had filed public interest litigations (PILs) in the high courts of states including Delhi, Andhra Pradesh, Gujarat and Tamil Nadu. In 2015, the PILs were put together and the judgement now lies in the hands of the Supreme Court of India. While Bajaj's pleas are still being heard, there is no clear timeline as to if/when the Qute will be legally allowed to go on sale in India.
In fact, Bajaj has been running the 'Free The Qute' campaign, to get public support for its quadricycle to go on sale in the country.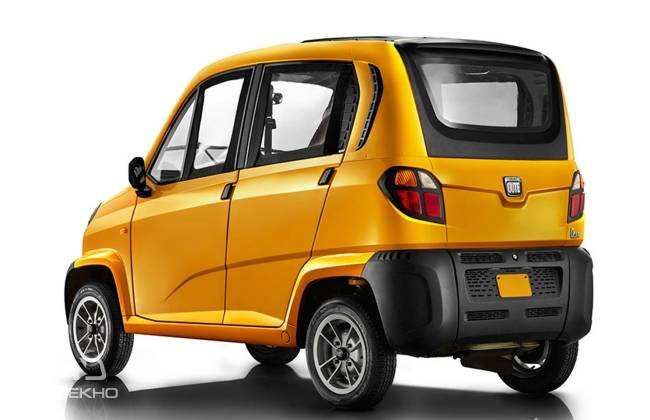 Our opinion
Quadricycles are essentially a segment created to replace three-wheelers and provide low-emission mobility. By virtue of having four wheels, they are better balanced and more stable to drive. Its compact dimensions and low turning radius make it perfect for congested city roads. As a mode of last-mile connectivity, the Qute is a commercial vehicle that does make sense though safety is still a big concern, answers for which are being demanded from Bajaj in the courts. Sure, the Bajaj Qute will be safer than an autorickshaw, but only marginally so. But it will most likely be more comfortable, less polluting and possibly cheaper than autorickshaws.
We do not consider it to be an alternative to cars but then again, neither does Bajaj.
Was this article helpful ?
0 out of 0 found this helpful