Renault Kwid – City Drive Made Easy With The AMT
Modified On Jun 08, 2018 02:43 PM By Raunak for Renault KWID 2015-2019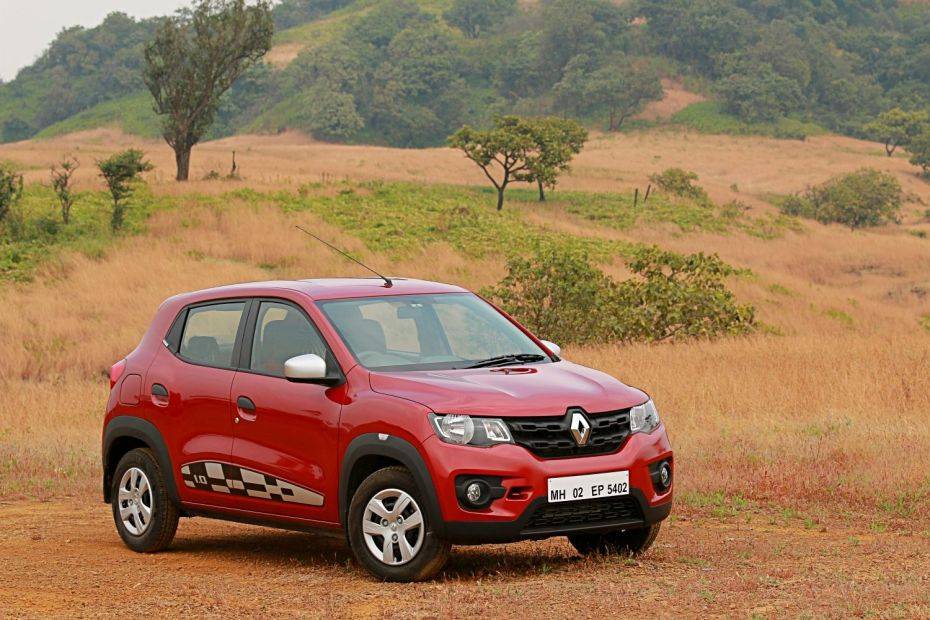 I used to love manual cars. But that was before the roads got crowded and there was hardly any traffic on roads. Fast forward to the present where stop-and-go traffic has become a common phenomenon in most Indian cities. With the number of vehicles rising and infrastructure growing at a snail's pace, the situation in urban centres is getting difficult by the day, rising tempers and blood pressure have become the order, especially if you are driving a car with a manual transmission during rush hour in city traffic. Slowly but surely the car-lover in me died, and I switched to riding a gearless scooter, whereas the car became a chariot for occasional use. But to tell you the truth, I wasn't happy as the scooter never felt as comfortable and safe as a car. That's when I started considering automatic cars. But automatics were mostly limited to high-end cars, and budget car buyers like me didn't really have an affordable, efficient, and reliable option.
And then the Renault Kwid Easy-R AMT made an entry into the Indian car scene! I immediately went for a test drive, and boy, was I floored! It also dawned on me that the masses now not only have a car that comes with an automated transmission, but one that has been priced unbelievingly low at Rs 3.83 lakhs, ex-showroom Delhi. The Kwid AMT is the most accessible automatic car in its segment for buyers on a budget. Needless to say, I immediately booked it.

What I like about the Kwid AMT is its effortless and stress-free driving experience. The absence of a clutch pedal is a boon in city traffic – the 5-speed automated transmission shifts gears on its own; you just have to press the accelerator to go forward, and brake to slow down and stop. I got a taste of its convenience while waiting in queues at toll plazas and at mall entrances. Similarly, since you do not have to worry about changing gears, you can focus on finding space in overcrowded parking lots. Further, the Kwid's higher, SUV-like, seating position gives a clearer view of the road up front.

What's really unique about the Kwid AMT is that it's the first car in its segment to get a rotary shift control dial instead of a conventional lever with buttons, slots, and confusing acronyms. The dial has just three positions: R, N, D, which stand for Reverse, Neutral, and Drive, respectively. You choose D to drive forward; R for reverse; and N for neutral. That's it - it's that simple to use! The absence of a gear lever has also liberated more space at the front for an extra cubbyhole where I can place my water bottle and other knick-knacks.

The Kwid AMT not only makes life easy behind the wheel, it is also considerate of your wallet, thanks to its phenomenal, fuel efficiency. which is better than a manual. Guess what, that's 1 litre more than manual Kwid! What's more, the powerful 1.0-litre petrol engine of the Kwid is the most powerful in its segment making it a strong performer on the highways while allowing for quick overtakes within the city as well. The best part is that since you do not have to change gears manually, you can hold the steering wheel with both hands at all times that allows for a greater control over the vehicle, thereby keeping you and your loved ones in the car safer. Talking about safety the Kwid comes with driver airbag as well. The Kwid AMT has revived my love for driving, not just on the highways but in the city as well.
Interesting Reads :
Was this article helpful ?
0 out of 0 found this helpful