Safety Tips for Driving in Hilly Areas
Modified On Oct 05, 2012 01:13 PM By CarDekho for BMW 7 Series
There is nothing better than a drive through the hills to take in the beauty offered by nature and bask in its serenity. As enjoyable as this exercise is though, one needs to make sure it is done with safety in mind so as not to spoil the experience. Despite the deceptive serenity of the hills, the path is usually hazardous to the inexperienced, especially during the monsoons. Here are a few safety tips on what to expect and how to remain safe during such a journey.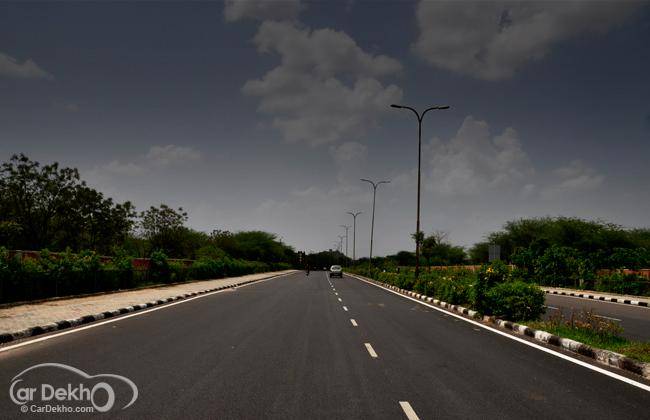 Weather check
Plan ahead! Make sure to check up on what kind of weather you will be facing on your journey and pack your luggage accordingly. It's probably going to be quite cold and rainy so keep that mind.

Fill-up on fuel
Majority of the fuelling stations in hilly areas will close at around 7:00 PM. And if your location is extremely remote, you may not come across one even during the day. So try to stock up on fuel to the maximum to avoid being stranded in the middle of your journey.


Right of way
Always keep in mind that the vehicles going uphill have the right of way. Do not try to circumvent this rule as it will ultimately lead to some sort of accident.




Headlights and high beam
Switching on your headlights during the day may sound foolish but on hills this is advisable. One side of the hill will always be in shadow and this is where you will need your headlights to warn people of your coming. However remember not to flash your high beam directly onto any incoming vehicle in front of you as this may blind him temporarily. The whole idea is to see and be seen!

Going downhill
Going downhill is riskier than going uphill. The use of brakes is usually not advised during this phase as there is chance they may lock up. Instead try to focus on controlling the speed of the vehicle by shifting into lower gears. This should help you avoid the brakes in all except the most necessary circumstances. If you are required to use the brakes, do so lightly and gradually. Harsh braking will lead to the wheels locking up which in turn may lead to you loosing control of your car.

Overtaking
Never get into a contest of speed or skill with anyone on hilly roads. It will almost certainly lead to an accident. If you are going faster than the person in front of you try to overtake the vehicle at a straight stretch on the road. NEVER try to overtake at a sharp curve or blind turn. Also practise all safety measures when overtaking large commercial vehicles as it can sometimes be risky. Give the right to the trucks that are moving uphill, as they lose momentum and it becomes difficult for them to climb up once they stop or slow down.

Going uphill
Going uphill isn't as risky as going downhill; however remember to use the correct gear depending on how gradient the slope is. Do not try slipping the clutch on these slopes as it will apply unnecessary load on your engine. Also ensure that your engine doesn't go into lower revs, as it will struggle to climb uphill.

Using sprinklers
If the weather is extremely cold, avoid using the sprinkler as it may freeze on your wind shield, which will eventually lead to obstruction of your view. If by chance your wind shield has frozen perspiration on it, make sure you stop by a safe spot on the side and clean it off or use the thermal wind shield heating system if your car is equipped with such a feature.

Fog and rain
One of the major hazards of hilly areas is fog. If your car is equipped with fog lights, make sure you use them. During winter the fog may be so thick that you will be not be able to see the cars bonnet let alone the road in front of you. If this is the case, stop at the first safe parking zone you find and do not continue until conditions have improved. Also remember to drive extremely slowly during foggy weather. Often you will come across bullock carts or cyclists who may not have reflective lights on their vehicles. These obstructions will often appear put of the blue during fog; hence the need for slow driving.





Muddy patches
Muddy patches also present a danger to hilly commuters. You will find quite a few of these on hilly terrain, especially during the rainy season. Try to avoid these patches and stick to the road if possible. If however you do drive into a muddy patch avoid the use of brakes; instead just shift to a higher gear and continue to gradually drive through it. Do not shift the car into a lower gear as this will increase wheel spin and dig your car further into the dirt. Another thing to keep in mind is that once you are out of the muddy patch, your brakes will not be as effective as usual since wet brakes have lower traction levels. Keep this in mind and keep your distance from the vehicles ahead. We hope you find this article useful in your trip to the many hill-stations offered by India. Enjoy the beauty and serenity offered there and stay safe.
Photography By - Sitaram Swami
Petrol12.5 kmpl
Diesel16.77 kmpl
TransmissionAutomatic
*Ex-showroom Price in New Delhi