Safe Driving: Do's and Don'ts
Modified On Mar 27, 2015 10:35 AM By Prithvi
Safe driving, good driving
There is a famous saying 'better be safe than sorry'. Well if you're a driver and drive on our congested city roads or for that matter the highway, it is always advisable to be wise than being careless behind the wheel. In order to help do that in the best effective manner here a few tips on do's and don'ts while driving.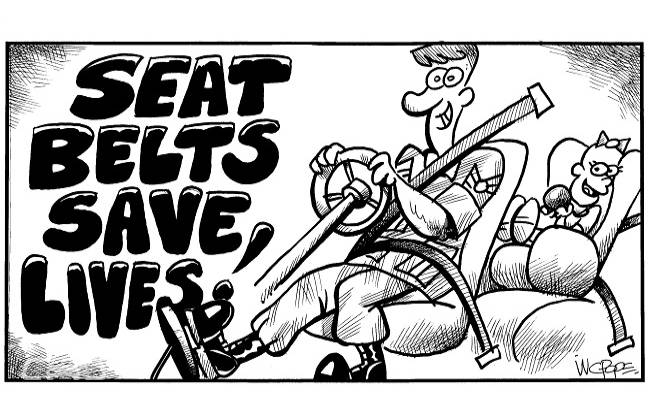 Do's
Seat Belts – Always remember to put on the seat belt before starting the car and setting off to the next destination.
If you have small kids on board then do have an approved kid's seat in the vehicle of better safety of the child.
Do refer and comply with traffic rules as they are the best way to safeguard yourself and the vehicle against any mishap.
Always adhere to the suggested speed limit as they have been implemented for a reason keeping that specific road or region in mind considering the traffic conditions around it.
Be attentive and alert at all times especially when behind the wheel. Most accidents occur in areas that are best known to us.
Be generous to pedestrians by giving them the first right of way. This practice should be followed as we as Indians generally give it a serious miss to become dangerous drivers on the road which is not right.
Keep a first aid kit handy as it can be of essential use in case of an emergency.
Get your vehicle checked and serviced at regular intervals to ensure a hassle free ride.
Check tyre pressure regularly as during the course of their use they tend to lose air. It is advisable to fill them up from time to time.

The Don'ts
Do not drink and drive as this is one major factor for maximum accidents in our country.
Use of a cell phone while driving is a strict no, as it distracts the user and might cause serious accidents. If at all there is a requirement to do so then pullover at the correct stop to one side and attend the call.
Avoid switching lanes frequently as lane driving is safe driving.
Never assume that the driver in front of you is going to do exactly what he/she portrays. For example it is not necessary that the car in front which has its left indicator on then it would go in the same direction. It could be that the driver forgot to turn it off so never assume.

Do not indulge in road rage, as this is one situation wherein things could really take an ugly turn like accident and in most cases loss of life.
Do not tail the vehicle in front of you. Always maintain a safe distance so that in case of an emergency one can always stop in time.
Maybe you just got your driver's license, or maybe you have been driving for years, but feel that it is time for a brush-up on good driving techniques. Here are some tips for behind the wheel behaviour that might save you from getting a ticket or getting in an accident.
Illustration Courtesy: United States Air Force
Was this article helpful ?
1 out of 1 found this helpful