Mercedes-Benz Concept EQ - All You Need To Know
Modified On Jan 30, 2018 10:03 AM By CarDekho
Here's all the info about Mercedes' electric car concept that is set to be showcased at the 2018 Auto Expo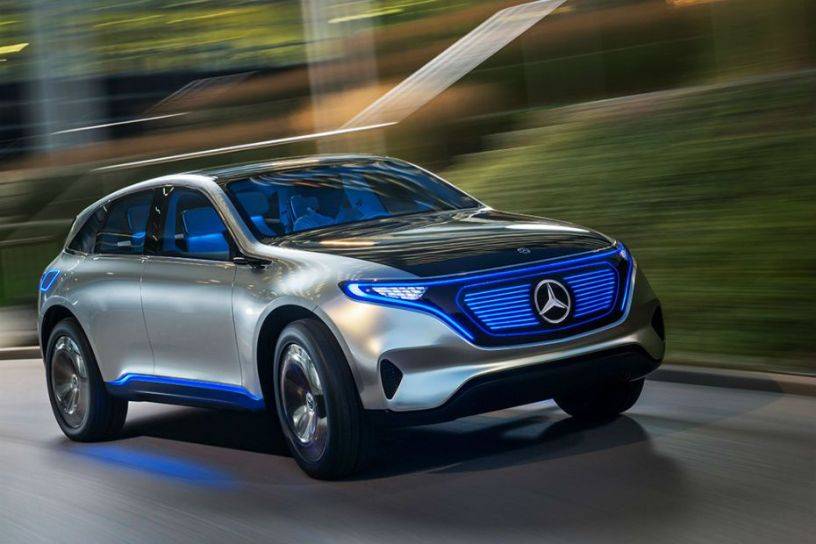 Mercedes-Benz has confirmed its lineup for the 2018 Auto Expo and the Concept EQ crossover is on the list. However, it's not the first time the carmaker is showcasing this electric car concept as it was first revealed at the 2017 Paris Motor Show. While many might call it the first electric car from Mercedes-Benz, this is, in fact, their third car devoid of all the combustion noise and smoke. Electrified versions of the B-Class and SLS AMG have already been in and out of production and there are a few plug-in hybrid cars in its lineup that can run on electricity for short distances. So, let's get you up to speed on what the Concept EQ is all about.

Design
Mercedes-Benz has taken a safe route with the Concept EQ's design. Tall SUVs and crossovers are in huge demand and the EQC aims to cash in on this trend. The Concept EQ forms the base for what we can expect from the carmaker's EQ line of electric cars in the near future.
Since it's an electric car, we can expect it to be silent and soothing. Mercedes-Benz wants to drive that point home and has therefore wrapped up the EQ's interiors and body in blue LED accent lights. The paint, on the other hand, looks like brushed aluminium. Inside too, everything looks exorbitant, just the way we have come to expect from a concept. There are large screens displaying various information on the dashboard and behind the front seats.
Powertrain
Mercedes-Benz has confirmed that first production-spec EQ car, the EQC, will be equipped with a dual motor setup generating 408PS of power. All-wheel drive and instant torque from the electric motors will give the EQC a 0-100kmph sprint time of under 5 seconds. The cruising range per charge is said to be around 500 kilometres.

Launch Date
The Mercedes-Benz EQC is set to roll off the carmaker's Bremen plant in Germany in 2019. The automaker has also hinted at having more EQ cars with electric powertrains. A smaller EQ car will be manufactured at the Rastatt plant while the Sindelfingen facility will work on higher-end EQ models with luxurious touches.
Based on the EQC name, it's safe to assume that upcoming EQ cars could follow the A, C, E and S naming convention similar to other cars in Mercedes-Benz' lineup. That makes the EQA, EQE and EQS the most probable future candidates in the upcoming EQ range of electric cars.
Auto Expo 2018 – Mercedes-Benz Lineup
Upcoming Electric Cars In India
Maruti Suzuki Sets Sight On Manufacturing Affordable Electric Cars In India